Dolby Vision, Dolby Atmos, and Dolby AC-4 is will be used on the pilot platform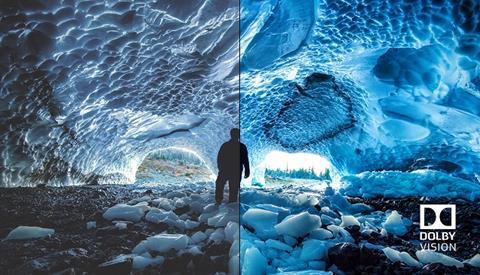 Dolby's latest technologies will be integrated into a next generation pilot platform hosted on Arte's Hybrid Broadcast Broadband TV (HbbTV) portal.
The European standard HbbTV incorporates broadcast content with interactive services and is supported on most smart TV models from major brands.
Dolby's tech was chosen by Arte to enhance their pilot platform with a new interactive service based on the latest approved 2.0.2 HbbTV standard, supporting UHD in HDR as well as next generation audio.
As a result, the Franco-German European cultural channel will allow viewers to access content in Dolby Atmos (via Dolby AC-4) and Dolby Vision. Overall, content will be available in HDR Dolby Vision (HEVC), HDR10 (HEVC), SDR (HEVC), Dolby Atmos (Dolby AC-4), 5.1 (Dolby Digital Plus) and Stereo.
The platform is exclusively available on Astra and DTTV in Germany, and on DTTV, on Fransat and on Eutetsat's Hot Bird 13° in France. Programmes are already available using the technology, such as those by German production house MedienKontor (GEO Reports: Nepal – In the Realm of Sounding Bowls; GEO Reports: The Neon Designers of Hong Kong) or by ZDF/Arte (The Greatest Race).
Javier Foncillas, vice president commercial partnerships, Dolby Europe, said: "ARTE has always been a pioneer in image and sound innovation. HbbTV is the future of television and ARTE are leading the way in accelerating its adoption, now that Dolby Atmos (via Dolby AC-4) and Dolby Vision technologies are supported on smart TVs."