£54 million regeneration project could be back on track after large fire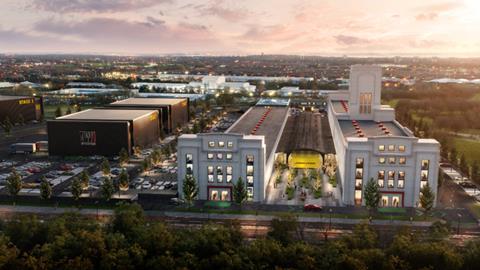 Littlewoods Film Studios has obtained a £17 million funding commitment from the Liverpool City Region Combined Authority's Strategic Investment Fund.
This funding is to be used as part of a £54 million regeneration project being developed by Capital&Centric, turning the recently derelict Littlewoods building into a new home for film and TV production. Twickenham Studios is already signed up as an anchor tenant, giving a boost to the plans.
Along with the work on the building itself, Liverpool City Council will use part of the funds to create 'pop-up' studios on land neighbouring the lot. These are expected to be operational by the end of the year, allowing for filming before the main space is completed.
Mayor of Liverpool, Joe Anderson, said: "Littlewoods Studios is a hugely exciting regeneration project and this funding will ensure we can deliver the studios for the people of Liverpool. With streaming services like Netflix booming during lockdown, there's going to be more demand than ever for studio space. While Liverpool has a blossoming digital and film industry we want to capitalise on filming opportunities and the economic benefits they bring."
"Littlewoods Studios is going to change all that, providing Hollywood-standard facilities that will complete our world class offer. Now, more than ever, we need to be looking to the future and focusing on major regeneration projects that will deliver highly-skilled jobs and investment for the long term."
It had been hoped that work would start on the development by the end of 2019, but a large fire swept through the building last September – putting these plans on hold. They were then further impacted by the Covid-19 crisis.
However, Capital&Centric are now confident that some movement will be seen in the near future.
Their co-founder, Adam Higgins, said of the new funding: "A project of this scale was always going to be a challenge, but despite the impact of the fire we've had the full support of the City Council and Combined Authority. We know people have been frustrated that things haven't moved more quickly but we've all been working really hard behind the scenes and with this funding in place we're going to do everything we can to get on site before the end of the year."