UK studios had a hard time keeping up with demand for space this year – and that looks set to continue in 2018 despite further capacity coming on stream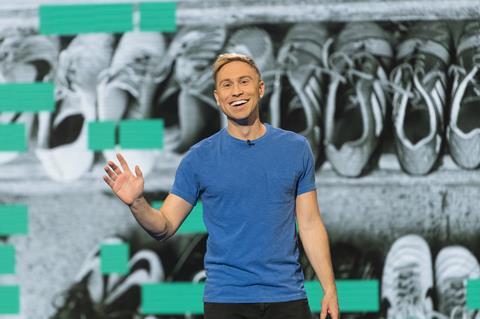 Demand continued to outstrip capacity in the UK studios sector this year, with a raft of plans emerging for yet more expansion.
"We have already increased enormously, but there's still room for more," says Film London chief executive Adrian Wootton.
"I see no evidence that this boom is going to bust. Hollywood studios are making bigger and bigger movies, high-end TV has smashed it in terms of interest and the battle between Apple, Netflix and Amazon has barely begun. There is a torrent of commissions coming from platforms, cable and satellite, broadcasters and networks."
In 2016, qualifying high-end TV productions spent £726m in the UK. Around 65% of that originated overseas, mostly from the US. Film London and the BFI are now putting together a review of capacity for the Department of Culture, Media and Sport.
"We created a sweet spot in the UK," says Wootton. "We are running to increase capacity and to get more people trained to satisfy the explosion in interest."
Capacity expansion
London is sorely in need of space, but relief could be coming, if a brownfield site in Dagenham is developed in accordance with local council plans.
A shortlist of candidates to invest in and run the studio will be announced in the spring. Depending on the specifications and phasing of construction, the 17-acre site could cost up to £150m to develop and open by 2019.
"Barking and Dagenham council is not letting the grass grow under its feet – it would like the studio to open yesterday," says Wootton. "I have no doubt we could fill it."
Film London estimates that the UK lost between five and 10 major productions over the past two years due to a lack of large permanent space in the 125,000 sq ft range. That sort of space is coming on stream.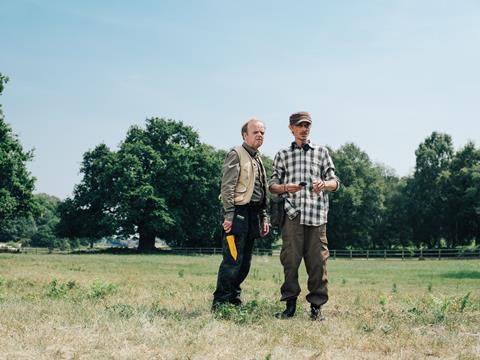 Warner Bros is adding a massive soundstage at Leavesden and work on the second phase of the Pinewood Studios Development Framework starts early in the new year, which will add a further 170,000 sq ft to its existing near half a million sq ft of shooting space.
Pinewood's long-serving chief executive Ivan Dunleavy stepped down in April amid a packed production slate that included movies Solo: A Star Wars Story and Mary Poppins Returns, and TV including Channel 4's Alternative Election Night and UKTV's Taskmaster.
Not content with adding a 21,000 sq ft film stage plus 26,000 sq ft ancillary area similar to its existing George Lucas Stages, Elstree owner Hertsmere Borough Council has tabled bids for a further 13,000 sq ft facility within the studios' existing footprint.
South Wales-based indie Bad Wolf opted to open its own studio after failing to find the large-scale stages it required to shoot A Discovery Of Witches (Sky) and His Dark Materials (BBC1). The latter will air next year and is projected to last at least three series, with much of the facility's 220,000 sq ft required for sets such as the North Pole.
Screen Alliance Wales is being set up to run the Cardiff studio, which is leased by Bad Wolf from the Welsh government as part of its plan to entice high-end drama to the region. The studio will be open to other indies from mid-2018.
The Welsh government will be concerned not to repeat the headlines associated with its other studio investment in Pinewood Wales. The BBC reported in August that Pinewood had leased the site for free for two years until January this year and that estimates of its creation of 2,000 local jobs were wildly exaggerated.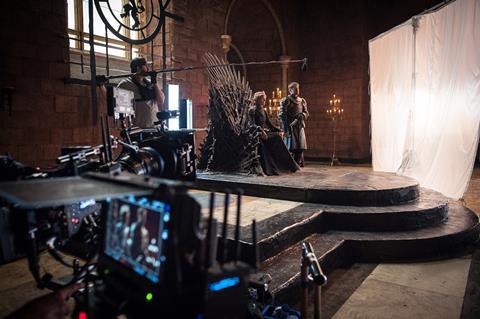 The Welsh government confirmed that just three full-time people are employed to run the facility, while 16 tenants employ 34 full-time staff between them.
In Belfast, the £20m eight-acre Belfast Harbour Studios is now in full swing, with its first tenant Superman prequel Krypton (Warner Horizon for the Syfy channel).
With Game Of Thrones nearing the end of its tenure at the city's Titanic Studios, NI Screen has begun marketing the space.
"We are continually tracking suitable projects, talking to producers and Hollywood studios," says NI Screen head of marketing Moyra Lock.
"The chief legacy from the show for the Northern Ireland screen industry is that it has established a local, highly skilled crew base with vast experience on a show of this size and scale."
Scotland may have to wait a little longer to get its first purpose-built film and TV studio.
Despite reports that the £250m Pentland Studios had been granted in principle planning permission from the Scottish government in April, developer PSL Land confirmed to Broadcast that it is still waiting for the go-ahead. Hopes are fading that the first phase of the proposed studio near Straiton in Midlothian will open in 2018.
Studio proposals keep on coming as property developers and councils look to capitalise on demand. Sites include a former council depot in Hartlepool, a scheme to build a £50m complex in Dorset, and additional London clusters at Purfleet and North Greenwich.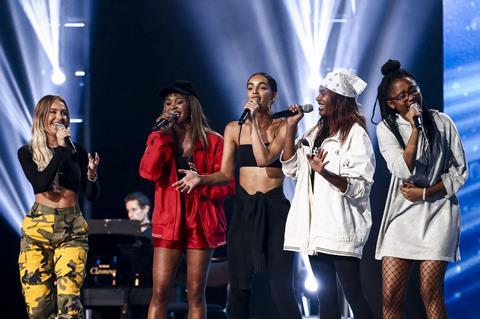 In November, Brentwater Parks, east of Ipswich, got the nod to build a 34,000 sq ft sound stage in a former RAF base that is already used for location filming (BBC4's Detectorists and ITV's Fearless). Screen Suffolk hopes the development will provide a lynchpin for East Anglia's creative sector.
The building boom is predominantly focused on sound stages but fully equipped TV studios with live TX galleries and shiny floors are equally busy, albeit having to squeeze in more shows to make a decent return.
When Fountain Studios closed in February, Fremantle Media shifted Britain's Got Talent to Elstree and The X Factor to a theatre rehearsal production space in West Acton. The return of BBC TVC in September gave the capital back some much-needed capacity.
"We are fielding interest from national broadcasters as well as international co-productions, which is driving a step change in demand"
Colin Johnson, Manchester Creative Digital Assets
Three studios, including the 10,800 sq ft TC1, are being run by BBC Studioworks. The Jonathan Ross Show and Sky's The Russell Howard Hour are regulars and it will host ITV's Good Morning Britain and Loose Women while The London Studios is being redeveloped in 2018.
Although the move to Elstree was seen as an interim one, Studioworks will continue to operate studios for EastEnders and Holby City on the Elstree lot. In all, the business will manage a larger total amount of space than before it temporarily moved out of TVC.
Manchester City Council can take credit for gambling four years ago in anticipation that the market would explode in the way it has now.
Its investment in drama hub Space Studios is paying dividends. With The A Word and Cold Feet returning to shoot there, another 30,000 sq ft opens next month, bringing the total to 90,000 sq ft – with further expansion pending.
"We are fielding interest from national broadcasters as well as international co-productions, which is driving a step change in demand," says Colin Johnson, director of screens and facilities at holding company Manchester Creative Digital Assets.
"We've got forward-thinking investors, lots of available land and great relationships with colleagues across the north. We are the heart of the northern powerhouse."
Out-of-London discount
Manchester City Council is setting up a film and TV agency, similar to Liverpool's, to aid with location shoots.
It claims that below-the-line production budgets are up to 30% lower than in London: "Studio rates can be less than half those in London, average full-time staff costs are 40% lower and lifestyle costs including transport are between 40% and 60% lower."
Rumours in March of a rebirth of the former Granada TV Studios as a light-entertainment hub may have proven premature.
Former Wimbledon Studios boss Piers Read, who was spearheading the plans for property developer Allied London, has now left and Allied London has gone quiet on the project. It's not as if the region is bereft of live studio facilities, though, with Dock 10 housing flagship titles such as Match Of The Day.
An hour along the M62 in Liverpool, a 250,000 sq ft film and TV studio is taking shape. An application for grant funding for the £35m studio has been approved by the local authority and the legal process is under way.
Once complete, it will secure the building's future as what developer Capital & Centric dubs the 'Pinewood of the North'.
2017 review in TECH
1

2

3

4

Currently reading

Studios: No end in sight for boom times