While revenues are rising on the back of TV tax credits and a weakened pound, fears are growing that EU exit could lead to a loss of skilled workers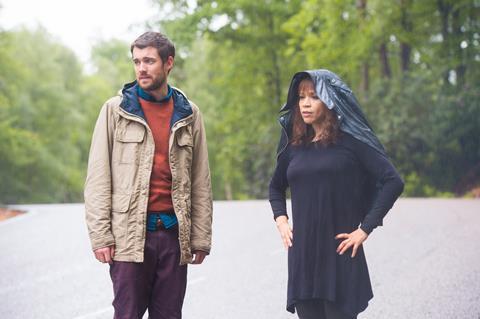 UK post-production is enjoying record levels of business, yet the same forces driving the boom are at risk of derailing it. Brexit looms large in the minds of many in the sector.
The office of National Statistics states that post-production turnover rose from £1.38bn in 2015 to £1.85bn in 2016 – up 34% on the back of film and TV tax credits and, in the latter half of 2016, a weakened pound.
Most of this growth is in VFX: the top 15 VFX companies combined generated around £360m in 2016. What's more, VFX is still expanding, with evidence of an increasing number of projects bringing VFX-only work into the UK because of the reduced threshold for tax-relief qualification.
Yet facilities and post houses are the part of the industry most likely to be hit by Brexit's ending of the free movement of labour.
Quota fears
"Any high charges for visas or restrictive quotas for migrant workers from either the EEA or non-EEA countries will be highly detrimental to the sector," warns Neil Hatton, chief executive of trade association UK Screen Alliance, which submitted a report to the government's migration advisory committee in October stating that a third of UK VFX houses' 6,000 workers are from the EU or EEA (excluding UK and Ireland) and 13% are from the rest of the world.
Government proposals to double the Immigration Skills Charge and extend it to EEA workers were attacked as "a punitive tax that impacts our competitiveness and diverts money away from internal training".
VFX chiefs are sounding the alarm. "Currently, 25% of our team are here under the EU freedom of movement of workers policy," says Union VFX co-founder Adam Gascoyne. "If they were to become subject to similar rules as non-EU migrants, our business would be severely impacted."
Milk VFX chief executive Will Cohen states: "Any visa regime must be affordable for employers in order not to squeeze the growth of the UK VFX industry. Making it more difficult to hire specialist non-EU employees when there is a domestic skills shortage creates a short-term dichotomy."
Double Negative managing director Alex Hope stresses that foreign talent has "a critical role" to play in UK skills development and voices concern that "any changes to visa costs and its scope will impact this".
"The skills gap won't be filled by domestic workers for the best part of a decade"
Neil Hatton, UK Screen Alliance
And the UK Screen Alliance report warned: "There is a very real prospect that projects could be moved quickly to other parts of the world if the UK's VFX and animation industries cannot get the access to talent they need."
Despite the best efforts of the education system, "the skills gap won't be filled by domestic workers for the best part of a decade, by which time the sector could have suffered irreparable damage", says Hatton.
To address the skills shortage, UK Screen Alliance co-ordinated Access: VFX in 2017, an outreach programme to engage with students across London.
"We miss out on a lot of latent talent in some socio-economic groups because they are never given a chance to develop," Hatton explains.
However, he remains upbeat about the long-term prospects: "The underlying current is that we are on a roll. The message [to government] is we are generating value for the economy – let's make sure we don't muck it up."
Despite the shadow on the horizon, UK facilities are reaping the benefits of the drama boom. By the end of 2017, Goldcrest Post will have built four new picture suites, ahead of welcoming superstar colourist Jet Omoshebi to Lexington Street in January.
INDUSTRY REACHES THE END OF THE TAPE
UK broadcasters have stopped receiving tapes for late delivery, opting for new solutions for delivering closeto-transmission programmes.
One of these will be a new version of the Interoperable Master Format (IMF), written specifically for broadcast and online by the Digital Production Partnership (DPP) and Society of Motion Picture and Tele vision Engineers (SMPTE). It is due for publication next spring.
SIMPLER PROCESS
The goal is to make the process of handling acquired content for compliance and outgoing programming for sales much more straightforward.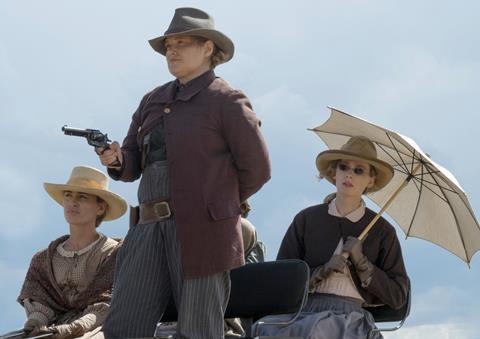 Major online platforms such as Netflix already require their commissions to be delivered as IMF packages.
"Many facilities will have reviewed their infrastructure if they supply to the major OTT providers, so it should be relatively straightforward for them to incorporate the DPP/SMPTE spec," says DPP managing director Mark Harrison.
"If a facility doesn't have the ability to master in IMF, but wants to work on commissions that have an IMF deliverable, then it can either build that capability in-house or work with third-party companies that offer a mastering service for finished programmes."
Facilities will be required to upgrade their mastering tools from the likes of Marquise Technologies, Telestream and Rohde & Schwarz.
Managing director Patrick Malone describes the expansion as forming a "TV drama village" complete with new audio suites and a client area.
Warner Bros has expressed confidence in a post-Brexit Britain by announcing plans for a 25,000 sq ft facility in Soho, opening in 2021.
Warner Bros De Lane Lea will feature grading suites and four audio post stages – one of which will be "on a scale to rival those in Hollywood", says senior vice-president, postproduction services, Kim Waugh.
Picture and audio house Halo has upgraded its flagship dubbing theatre with Dolby Atmos, a pre-requisite for the growing volume of feature work passing through town.
Advertising impact
The impact of Brexit is a concern not just for those working in drama and VFX.
"We do have concerns: first with staff, and second with our advertising hat on," says Envy managing director Dave Cadle.
"It does seem that the UK will lose out on certain brands moving their business away from the UK. The full impact of Brexit isn't yet clear and we think a lot of businesses are waiting to see what will happen."
Envy, named Best Post-Production House at the Broadcast Awards in February, opened eight cutting rooms at its Mortimer Street facility in July, bringing its total offline roster to 145.
"We noticed that a few companies, big and small, haven't shown very good numbers this year," says Cadle. "I'm not sure if this has anything to do with Brexit or if it's just one of those 'post cycles', but when the successful companies make a loss, it does make you think a bit harder going forward."
Offline, often viewed as a loss leader by facilities hoping to route higher-margin online and audio elements of a project in-house, mushroomed in 2017.
In January, Run VT opened the doors on a second facility on Newman Street that spans five floors and hosts seven offlines and a Baselight for grading. In July, Halo opened a £250,000 12-seat Avid facility in Brewer Street, while Fifty Fifty added five edit rooms that, says operations director Alex Meade, "should stop us having to outsource any more work".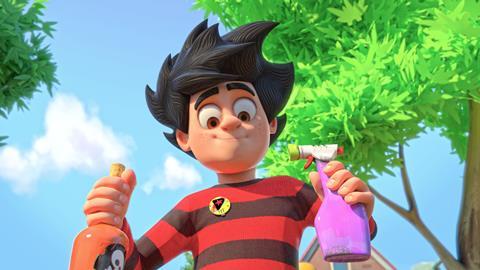 Jellyfish Pictures had one eye on circumnavigating Brexit when it launched two new studios in South London to operate on a virtual basis without local hardware.
Linked to a central technology hub at the firm's Brixton HQ, the addition of the sites will allow the firm to increase its workforce for shows such as Channel 5's The Floogals and CBBC's Dennis And Gnasher: Unleashed.
"Part of the reason we are doing this is that it gives people the chance to live outside London but still work in this industry," says chief executive Phil Dobree. "This will enable us to bring in artists to work remotely from anywhere in the world."
Sadly, there have been casualties too. Long-serving kit dealer ProKit shut its doors at the beginning of the year and duplication and content preparation services firm TC Soho was forced out of business in August, blaming an "astronomical" rent increase.
Deluxe closed its London film restoration division in February but Cinelab was the recipient of a £2.25m injection in the summer, proving that there is still demand and money to be made in film scanning, restoration and archive services.
"With demand for HDR and 4K, film is seeing a revival, since it already has the resolution and dynamic range," says Cinelab managing director Adrian Bull. The medium's resurgence was cemented by Kodak opening a film processing lab at Pinewood Studios in October.
There was a change of hands at Crow TV in October, as Rapid Pictures took over the West London and Birmingham post house, renaming it Radiant Post.
More recently, DCD Media closed promo specialist Sequence Post and the axe looks to be about to fall on veteran Soho post house Rushes. Part of Deluxe's Creative Services division, the 40-year-old commercials specialist is considered to be no longer financially viable.
2017 review in TECH
1

2

Currently reading

Facilities: Brexit casts shadow over post

3

4