The outside broadcast industry is adapting to the new world of 4K capture and IP workflows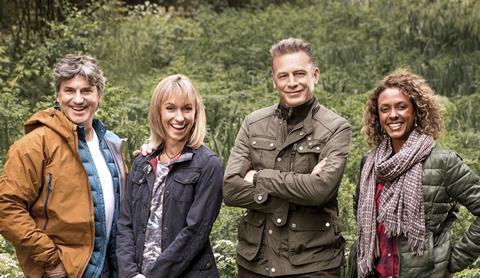 At the beginning of the year, virtual reality looked as though it would become part of the arsenal of sports production.
BT Sport was particularly keen, mooting plans to stream regular EPL matches in 360 degrees during the 2017-18 season. In June, it delivered the most impressive live VR production yet when it covered the Uefa Champions League final from Cardiff in 4K VR using 12 rigs.
The presentation included bespoke graphics, dedicated commentary and a special VR mobile unit. By all accounts, though, the effort was extremely complex, which may have been a factor in BT's lack of follow-up to date.
Then there was the shock withdrawal from the market of the VR camera and stitching system used by BT Sport. Nokia ended all development on the Ozo in October, having dropped its price several times in previous months.
The Ozo was adopted by Uefa's production partner Deltatre for a test capture of Euro 2016 soccer games and was considered a professional solution. But the VR market has not taken off in the way many may have hoped. CCS Insight forecasts global sales of just 14 million VR headsets this year, rising to 25 million in 2018.
"The Chinese walls between TV and video games are crumbling"
Lawrence Duffy, Aurora
Sky continued to dabble in trials of largely short-form recorded content, including some in partnership with boxer Anthony Joshua. Bitten by the failure of stereoscopic 3D, Sky is perhaps wise not to commit commercially until the anti-social user experience of wearing cabled head-encasing displays is solved.
"VR needs quite a lot of kit separate from the main broadcast and is a cost overhead," Timeline TV managing director Daniel McDonnell has said, comments that echo the arguments once applied to 3D. "As the technology develops, it will be easier to fit into a single OB."
But live VR will return, reckons Hamish Greig, technical director of OB firm CTV: "VR streams will probably supplement traditional coverage as a unique value-add."
Discovery has earmarked VR for Olympics coverage in 2020. Before that, North One and Aurora Media – the new host broadcasters of motorsport's Formula E (in which Discovery has a minority stake) – are plotting AR and VR innovation.
"The Chinese walls between TV and video games are crumbling," Aurora managing director Lawrence Duffy tells Broadcast. "Anything we do has to work well and to tell the story of the race, but if we are able to do it, then why wouldn't we?"
World first
In May, Timeline TV put UHD2 on the road as the world's first truck with a fully uncompressed IP workflow adhering to the latest SMPTE IP transport protocol, 2110.
"Because it is 2110 compliant, video and audio are treated separately, so we can move the signals around without needing to keep them all together," explains McDonnell. "The benefit of that is we can do huge volumes in 4K now."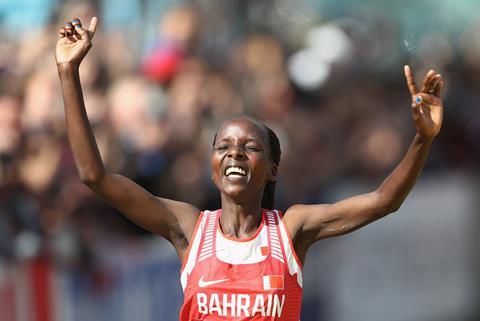 UHD2 launched with capacity to operate 32 cameras and 14 servers in 4K, but this represents only half of what the truck is capable of.
"We could add multiple vision mixers, more cameras, or a second gallery without any issues," McDonnell says. "The truck includes two vision mixers, which will run entirely separate workflows for HDR and SDR."
While Timeline's main client for 4K is BT Sport, the truck has been busy producing HD work such as the marathon at the athletics World Championships live from London in August for FilmNova and BBC1.
"The costs of a 4K OB are falling," says McDonnell. "It's still more expensive because of kit such as cameras and lenses, but it's not a significant amount more than a traditional OB."
OB firms were upping their 4K firepower throughout the year. CTV upgraded three of its triple expanders to UHD by investing in Sony HDC 4300s, Canon UHD lenses and SAM Kahuna mixers to simultaneously provide 4K, 1080P and 1080i streams.
"Until early 2016, 4K was mostly restricted to film-type cameras to capture shallow progressive depthof- field images, which was impractical for sports coverage," explains Greig. "The recent ability to use TV cameras in 4K sport production makes a completely practical workflow for acquisition."
CTV's UHD coverage of England Test matches against South Africa for Sky Sports this summer was a case in point. CTV plans to adapt its remaining HD OBs to meet the demands of the market "whether that be SDI Quad 4K, 4K over IP or even HD HDR for remote or simplified productions", says Greig.
Ahead of Sky Sports showing Formula 1 exclusively in the UK from 2019, the broadcaster aired all of this season's race calendar in UHD.
Next summer's Fifa World Cup from Russia will be the largest UHD live broadcast to date, with all 64 matches set to be acquired in the format.
IP ushers in changes
As the industry get to grips with IP, a fundamental shift in outside broadcasting is emerging. "We are moving towards a decentralised approach, with different production elements being contributed from diverse geographical locations," explains Arena Television deputy director of operations Daf Rees.
"This can only be achieved where suitable guaranteed bandwidth of appropriate latency exists, but this capacity is improving year on year."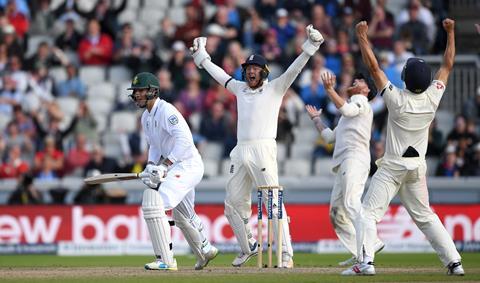 Gearhouse Broadcast's deal to distribute the remote IP transport technology of Aperi, and Gearhouse parent Gravity Media Group's multimillion- pound swoop for Input Media in June, were part of this pattern.
"The proliferation of IP-based hardware is changing sports production by allowing us to do more on a remote basis," says GMG chief executive John Newton. "However, it won't change overnight and remote production is not right in all cases."
The mammoth OB trucks run by all the leading suppliers will travel to premium sports events for some time, not least because squeezing 4K UHD over IP contribution links is currently unreliable and expensive.
"What you save on not sending crew to a venue, you spend on connectivity," said Newton.
The BBC's plan to cover an additional 1,000 hours of sport per year, however, is predicated on the cost efficiencies of IP and remote production.
It will stream live coverage of niche sports like the British Basketball League, hockey and women's football Super League fixtures online using a slimline production. In some cases, this will be a single camera controlled remotely via web browser.
"We are at the point of transition from a place where IP production is contributed back to base and passed through a relatively traditional gallery with comms and graphics, towards a scenario where all of that takes place in the cloud," explains BBC North and Nations head of production system and services Tim Sargeant.
The BBC aims to move all of its live event production, including Autumnwatch and Glastonbury, onto software and into the cloud for distribution on iPlayer.
Sports shake-up
Ever since Discovery Communications nabbed pan-European Olympic rights in 2015, there have been noises from the company about its plans to shake up sports broadcasting. The first test of this comes in February, when its sports division Eurosport delivers "the first fully digital Olympics for Europe".
More than 4,000 hours of coverage, including 900 hours of live action, will be available on-demand, with a promise of record-breaking viewing figures.
The approach taken to social media will be significantly different to previous Winter Olympics. Under Discovery's partnership with Snapchat, the social media platform will offer user-generated and behind-the-scenes content from South Korea.
"The Olympics helps change people's perceptions of what Eurosport is"
Peter Hutton, Eurosport
Augmented reality will also be deployed by overlaying graphics on top of live feeds in real-time. Sensors fitted to athletes are being trialled to measure biometric data such as heart rate and glucose levels.
"The Olympics helps change people's perceptions of what Eurosport is," says chief executive Peter Hutton. "Our challenge is to live up to that promise and not only show big events, but show them properly."
NEP UK, part of the world's largest OB group, has recruited Keith Lane from Sky Sports as its dedicated client liaison executive.
The engine of Discovery's plans is technology provided by BAMTech, the US streaming specialist with which Discovery partnered at the end of 2016, and which Disney took full control of in September. Disney plans to launch an ESPN-branded on-demand service powered by BAMTech next year.
The technology has not proceeded without a hitch. Live streams of Bundesliga games in September suffered from delays, forcing Eurosport to refund subscribers. But livestream hiccups like this are far from unique; broadcast delivery remains the gold standard.
2017 review in TECH
1

Currently reading

VR and UHD plus IP drive change

2

3

4