The rise of the machines continued as AI tools were used for a multitude of tasks, while an episode of C4's Electric Dreams marked a turning point for 8K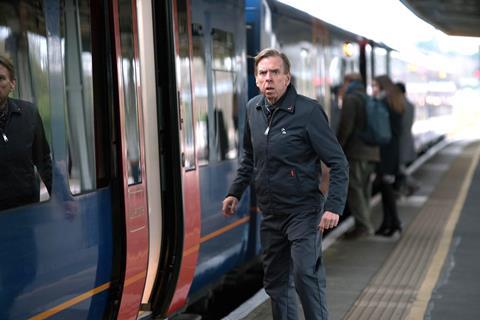 Video captured at 8K has been on the industry margins for a while, but few would have expected it to break out as soon as this year.
No longer confined to the ambitions of the Japanese government – state broadcaster NHK will launch the world's first 8K Super Hi-Vision channel a year from now – the format is making its way into mainstream production.
The first feature to be produced in 8K was Disney's Guardians Of The Galaxy: Vol 2; in TV, The Commuter, an episode of Sony Pictures' Channel 4 series Electric Dreams, used the format too.
Red cameras were used on both shows. Not content with having one full-frame sensor capable of acquiring 8K, the manufacturer later launched an improved option called Monstro.
More remarkable were tech debuts of 8K broadcast cameras from Sony and Sharp. Initially intended to flesh out NHK's 8K production capacity – which already includes cameras from Ikegami, vision mixers, audio consoles and giant LCD displays – they will find uses closer to home.
The hitch is that, outside of Japan, few people will see 8K in all its glory. Digital cinema projection still operates in 2K as standard and distributing the mammoth fi le sizes to consumer displays will require serious compression.
Leapfrog to 8K
This is being worked on. European consortium 8K SVIP intends to help broadcasters leapfrog directly from HD to 8K using codecs from Belgian firm IntoPix (the same scheme used by NHK).
Finishing systems from SAM, Blackmagic and more already work in the format and Avid has made a version of its DNxHD codec available for editing 8K material.
The arguments for shooting 8K today are similar to those used at the outset of previous image upgrades.
"What seemed so unrealistic in shooting 8K for a TV project suddenly became very doable"
Ollie Downey, DOP, The Commuter
Shooting at extreme resolutions will make everything look better, from cinema all the way down to a YouTube video viewed on a smartphone, even if the final resolution is lower.
"8K was a creative choice since it allowed us to use older lenses to degrade the image for the look we wanted," says director of photography Ollie Downey of his experience lensing The Commuter.
"The actual data, when compressed for post-production, was little different in size to that of 4K. What seemed so unrealistic in shooting 8K for a TV project suddenly became very doable."
Advanced analytics – the use of algorithms to decode data and serve meaningful insights – has morphed into Artificial Intelligence (AI), but the distinction is worth underlining. The ability for machines to self-reflexively learn from themselves or other machines and datasets remains some way off.
Nonetheless, AI-branded tools are proving increasingly important for media companies, helping to automate repetitive tasks, from compliance to language versioning.
AI developer Dimensional Mechanics markets algorithms that can detect adult content in archives or user-generated media in real-time, while Lyon-based broadcaster Euronews employs an automated quote-checker to separate authentic content from fake news on social networks.
Finnish firm Valossa AI has launched a product that packages face recognition, dialogue and mood analysis to enable content owners to extract more information from archives.
Start-up OnFrame's cloud-based platform will allow users to create their own automated workflows for analysing, tagging, searching and repurposing live camera streams.
"In many ways, TV is an ideal industry for AI, because so many of our activities are highly programmatic"
Niall Duffy, Amazon Web Services
Voice recognition, introduced into the Sky Q set-top box, is seen as the method that will primarily be used to discover content and interface with TV and mobile devices in the future. "Cognitive computing is the next revolution in sports technology," says IBM sports marketing and innovation executive Sam Seddon.
During Wimbledon, IBM showcased how its AI 'Watson' trawls the internet to pump out relevant social media responses. It also automatically created game highlights based on analysis of crowd noise, players' movements and match data.
"In many ways, TV is an ideal industry for AI, because so many of our activities are highly programmatic," says Niall Duffy, EMEA partner segment lead, media & entertainment, at Amazon Web Services.
"We like to think that this is a creative industry, but in reality, once a creative idea is conceived, there are fairly strict processes that bring that concept to life."
London-based Jukedeck, for example, offers machine-written royalty-free music for TV. An audience of industry pros at the HPA Tech Retreat in June couldn't distinguish between music created by the Jukedeck computer and tracks composed by a human, showing that the line between science and art is already blurred.
Piracy is an unfortunate fact of life, but direct hacks into production servers became a worrying new trend this year.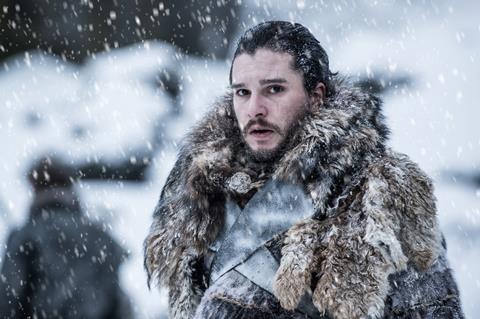 Episodes of Netflix series Orange Is The New Black were stolen from supplier Larson Studios and released online in April, and Disney was subject to an alleged breach a month later as hackers sought to capitalise on industry panic. But it was the hack of Game Of Thrones in August that sent Hollywood into overdrive.
Criminals threatened to leak script details, including a detailed outline of the season seven finale, with the warning 'Winter is coming – HBO is falling', and gained access to Time Warner employees' Twitter feeds.
HBO resisted the $6m (£4.45m) Bitcoin ransom and the material was leaked. But encouragingly, GoT still recorded high live viewing and download figures, suggesting that spoilers won't deter fans from watching event television as it plays out.
With no part of the production and distribution chain immune, the Digital Production Partnership (DPP) has issued a security checklist for producers, post houses and broadcasters.
Those demonstrating commitment to the programme include Arqiva, Base Media Cloud, TVT and The Farm Group.
"These are risk-assessment forms devised to create the space for companies to discuss the issue honestly and to admit they don't have this process yet but they are putting it in place," says DPP chief Mark Harrison.
Arguably, the industry faces a bigger threat from piracy of live sport, where the practice is euphemistically called 'content redistribution'. August's mega boxing fight between Floyd Mayweather and Conor McGregor was watched illegally by close to 3 million people, according to online security company Irdeto.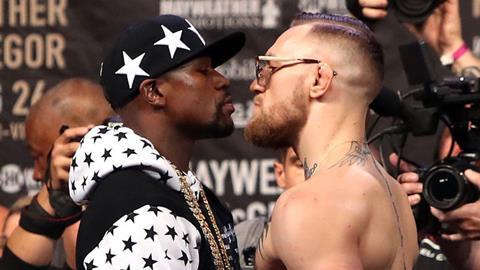 US cable and satellite broadcaster Showtime said that around 4.5 million watched the official stream, but at $99 per view in HD, that black market is an eye-watering loss of potential revenue.
The industry response is multi-layered, ranging from consumer education to law enforcement, with the Premier League striking a series of significant blows against the use of Kodi set-top boxes to view unlicensed streams.
With pirates using increasingly sophisticated and professional presentation techniques, the onus is on live streamers to ensure content is delivered to a high standard. A good portion of potential pay-per-viewer customers for Mayweather versus
McGregor were reportedly deterred by the service's inability to complete their transaction on time.
4K content gap
4K UHD maybe be growing but is certainly not taking off at the same rate as HD did before it. That's clear from the rising number of 4K-capable streaming devices and TV screens sold in the UK compared with the volume of content that can be viewed on them.
Around 2.6 million UK households (10%) will own a 4K set by the end of 2017, but analysts such as Ampere research director Richard Cooper say there is a widening content gap.
This is because larger file sizes continue to make post-production expensive, while connectivity into and around consumer homes is typically not fast enough.
Broadcasters aren't prepared to invest in the uplift required for content production and distribution of 4K, in part because consumers aren't showing much interest in the format.
High Dynamic Range (HDR), however, is considered to have more bearing on the perceived quality of an image than resolution. On show at IBC in September were a vast number of HDR upgrades, including monitors and practical test and measurement kit. Even so, rollout is not fast. Just 7% of production companies are being asked to deliver in HDR.
HDR is an even more difficult consumer message to convey, and therefore monetise, than 4K resolution, according to analyst Futuresource.
It may require the impetus of an all-UHD/HDR Fifa World Cup, which will be produced and delivered live from Russia next summer, to kickstart enthusiasm for the format – and the necessary upgrades to internet connections into the home.
2017 review in TECH
1

2

3

Currently reading

Technology: TV on fast track to the future

4