Free event to discuss the impact of IP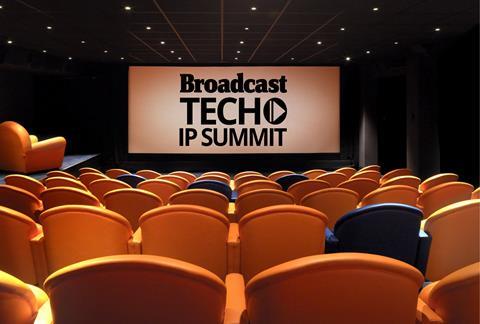 Broadcast TECH is running an 'IP Summit' event at the Charlotte Street Hotel on Wednesday, 11 October.
The IP Summit provides an opportunity to hear how IP is being utilised to revolutionise workflows, create efficiencies and reduce production costs across outside broadcast, TV studios and post-production.
The all-morning event is made up of four speaker sessions, beginning with a technology overview, giving a clear explanation of what IP is, how it works, the main benefits to different areas of the facilities sector, the things to consider when incorporating IP and what the future holds for IP.
Next is a session looking at how the BBC is utilising IP at different stages of the production and post-production process. During the session, you will hear details about the BBC's planned new regional office (BBC Wales HQ) that will have IP links from its in-house production studios direct to several local sporting venues.
The final two sessions at the IP Summit are dedicated to outside broadcast and post-production. The outside broadcast session debates the impact IP might have on traditional OB services. With broadcasters likely to have direct connections to stadiums using IP, will OB vehicles become surplus to requirements?
Meanwhile, the post-production session looks at post houses that have used IP to good effect. This includes Europe's first 'virtual' VFX house, as set up by Jellyfish earlier this year, which has no local hardware and is instead linked to the facility's centralised machine room, elsewhere in London, via a 10 Gigabit Ethernet network.
Speakers confirmed for the event include:
Kieran Kunhya, founder & managing director, Open Broadcast Systems
Ian Wagdin, senior technology transfer manager, BBC Research and Development
Roger Crothers, head of technology, BBC Wales
Daf Rees, deputy director of operations, Arena Television
Quinn Cowper, lead vision engineer, Timeline Television
Jeremy Smith, CTO, Jellyfish
The IP Summit is taking place at the Charlotte Street Hotel screening room (pictured) during the morning of Wednesday, 11 October and is free-to-attend. A few remaining places are currently available – to book your place at the IP Summit, click here.