Tom Bowers at interactive audience specialist consultancy Hypothesis Media highlights the creative opportunities for virtual audiences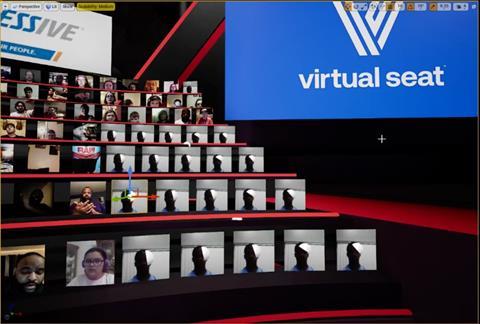 The chances are over the last 18 months you've used video calling, possibly daily, for keeping in touch with friends and family or aiding in the facilitation of your job after all of us were forced to work from home during the pandemic.
While most of us were previously reluctant to put our face on a video call, this has now become a staple of our lives.
Similarly, there are multiple live broadcast shows and events that physical global audiences are unable to attend due to geographical or financial reasons, even beyond the pandemic. Using new technology to bring audiences into the editorial content wherever they are across the globe, provides a plethora of new creative format opportunities within the live broadcast content space.
With the growing shift in virtual production, virtual audience solutions such as 'Virtual Seat', which was used on Ant & Dec's Saturday Night Takeaway can be integrated seamlessly into virtual production environments using real-time graphics engines like Unreal Engine.
This provides the opportunity to embed live virtual audiences in these environments, saving physical production space and ultimately production costs.
Historically, audience engagement and participation in TV shows has always supported the narrative, but now the audience can become the narrative, particularly in the new hybrid world we are living in.
Harnessing these live video-savvy audiences and integrating them in innovative ways into traditional broadcast programming genres like gameshows, entertainment and current affairs using this new technology is becoming transformative.
Live virtual audience engagement solutions provide global audiences the opportunity to be part of domestic programming at an international level. Allowing for wider cultural representation and participation in programming content, increasing editorial diversity and opinion and in turn creating a global live audience community.
Imagine global audience opinions being exchanged between different countries in real-time within programming content – it's exciting and unprecedented.
While the pandemic created many immediate issues for physical audience attendance within broadcast studios and live events, these new live virtual solutions have provided an exciting new landscape for programme content makers to innovate within.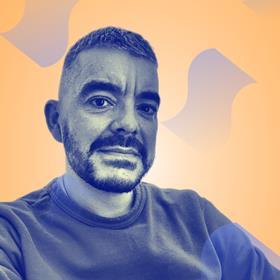 Tom Bowers is consultant/executive producer at Hypothesis Media.