The studios complex has begun the recruitment process to appoint a new managing director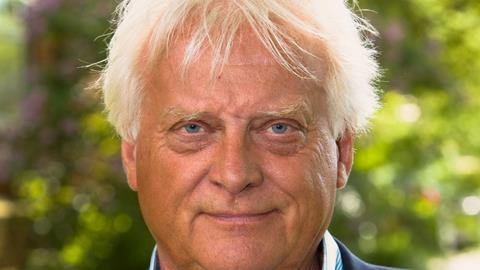 Roger Morris has resigned as managing director of Elstree Studios.
Morris's resignation came after reports of a battle breaking out over the management of Elstree Studios, which followed a series of disagreements between Morris and Elstree Studios owner, Hertsmere Borough Council.
He joined Elstree in 2009 and under his management, the famous studio complex has become one of the world's leading film and television studios.
Since 2009, it's become the home to many top TV and film productions, including Strictly Come Dancing and The Kings Speech, as well as internationally renowned dramas such as The Crown.
During his tenure, Morris made major infrastructure changes, including the refurbishment of stages, a large backlot used by the Crown, and, most recently, the building of two new large stages due to open in 2022.
He also established a successful working partnership with BBC Studioworks, and established recognised client loyalty with those using Elstree Studios.
Furthermore, Morris also played a key role in the creation of Sky Studios Elstree, a new 32-acre, 14-stage site developed alongside Elstree, which is expected to help create around 2,000 jobs for the local economy.
During the pandemic, Morris and his team kept the studios safely open, and, over his 12 years as managing director, Morris significantly increased the financial contribution to the studios shareholder Hertsmere Borough Council.
"We are grateful to Mr Morris for the significant contribution which he has made to Elstree Studios."
A statement released by Elstree Studios, said: "We are grateful to Mr Morris for the significant contribution which he has made to Elstree Studios and the community and Borough of Hertsmere and the Board wishes him well for the future."
Elstree Studios also told Broadcast: "Following the resignation of Roger Morris as the managing director of Elstree Film Studios Ltd, the studios will shortly be commencing the recruitment process to appoint a new managing director."