Virtual studio specialist ends relationship with The Future Group and its Frontier rendering solution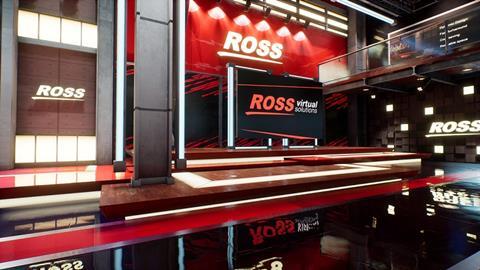 Ross Video is to launch a new virtual studio rendering solution at NAB 2019, based on Epic Games' Unreal 4 gaming engine.
At the same time, Ross has ended its relationship with Norwegian company The Future Group. For the past two years Ross has partnered globally with The Future Group to offer the Frontier rendering solution. This contract will end on March 15th, with each company pursuing independent strategies.
Ross said its new virtual studio rendering solution would bring advanced rendering to broadcast and production Augmented Reality and Virtual Set (ARVS) systems.
Ross also said it would offer a "seamless path forward on to the new fully featured rendering platform for the many existing Frontier customers."
"Ross has worked hard over the last few years to put Unreal based rendering on the map for virtual production," said Jeff Moore, Executive Vice President & Chief Marketing Officer at Ross Video. "Our customers have been able to create amazing results with Frontier along with Ross Video's full range of AR/VS technology workflow solutions. We see our in-house development of an Unreal-based system as a natural evolution of our ability to provide more complete solutions and this liberates us to move at a faster pace, without external constraints."