Firmware update for high-end camera will be available in June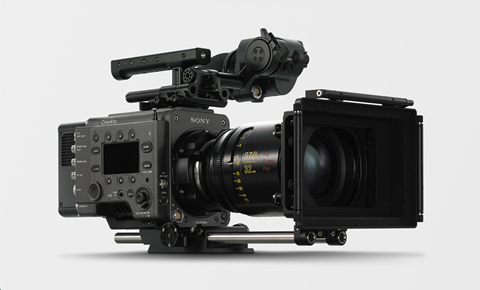 Sony is to upgrade its Venice camera, introducing High Frame Rate (HFR) shooting, advanced remote-control functionalities and Cooke/i3 and Zeiss extended metadata support, as part of its latest firmware update.
Version 4.0 of the Venice firmware will allow Venice to shoot at speeds of up to 120fps at 4K 2.39:1, and 60fps at 6K 3:2 as well as up to 110fps at 4K 17:9 and 75fps at 4K 4:3 with anamorphic lenses.
The new additional frame rates are suited for drama, movie and commercial productions in 4K and 6K, as well as productions at 50/60p in 6K and VR productions using a large viewing angle of 6K 3:2 in 60p.
Version 4.0 of the Venice firmware will also allow the camera to connect to a remote-control unit and a remote control panel. This is designed to extend Venice's use in multi-camera and live production settings, such as live concerts and fashion shows.
Version 4.0 also comes with support for Cooke's /i third generation metadata Technology, /i3 and ZEISS eXtended Data technology. Extended lens metadata can now be embedded straight into a RAW/X-OCN/XAVC file and HD-SDI output without the need for additional metadata equipment. The new function allows distortion and shading caused by supported lenses to be rectified, reducing post-production costs.
Both the free upgrade to firmware Version 4.0 and the optional HFR licence will be available in June 2019.
"High Frame Rate shooting was a feature that was frequently requested by our customers. We listened to their feedback and are excited to now offer this feature to all new and existing VENICE users," said Sebastian Leske, product marketing manager, cinematography, Sony Professional Solutions Europe."