Cloud-based solution removes need for costly infrastructure at live events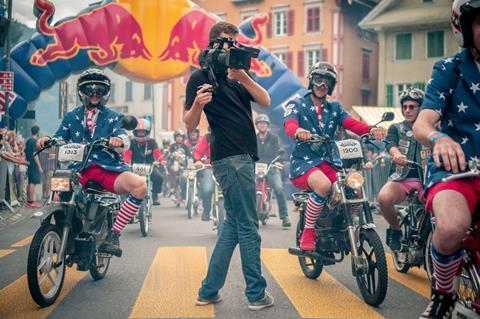 Sony has unveiled an on-demand, cloud-based, live production service that enables sport, music and corporate events to be captured and live-streamed, without the need for expensive OB infrastructure.
Sony said the home-grown service has been designed to take the cost out of live production. To date, high-quality, reliable live production has required serious infrastructure, major upfront investment and an army of creatives and technicians.
Sony's Virtual Production solution was unveiled at Red Bull's Alpenbrevet motorcycle race in Sarnen, Switzerland, last weekend. Red Bull Switzerland live-streamed the race to its social media platforms using Virtual Production's cloudbased services, 4G connectivity, six camcorders and a laptop.
The remote location of the race in the Swiss mountains and the limited production budget for the event meant that using a physical OB production infrastructure would have been challenging and prohibitively expensive.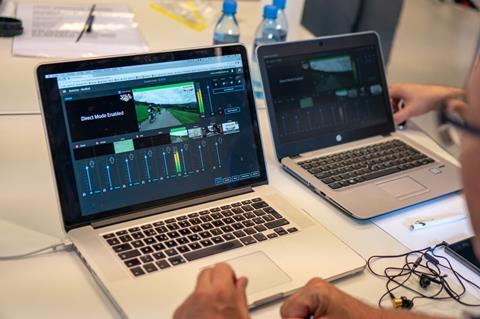 Using Sony's Virtual Production service, camera crews with wireless transmitters in various locations along the route streamed the output of the cameras to a virtual production switcher hosted in the cloud, via Amazon Web Services. The auto-synchronised camera feeds were vision mixed by an operator who was also on location, but could have been anywhere in the world. The operator used a laptop to make the live cuts, add graphics, logos and create the output, which could then be delivered live to social media, YouTube, Facebook Live, websites, apps or CDN platforms.
Previously, Red Bull has covered the Alpenbrevet event with a multi-camera film crew producing a 90-second wrap. Red Bull Switzerland production manager Hubert Zaech told Broadcast that the Virtual Production service meant he could ramp up his ambitions and live broadcast the entire event online at little additional cost.
As well as outputting live, the complete content from each camera stream is also recorded in the cloud to enable post-event editing. This makes it possible for both live and post-produced content to be created using the same set-up.
Zaech said: "While the scenic route of the race is a big draw for our Alpenbrevet participants, it poses a significant challenge for our broadcast team, who want to capture and live-stream the event across the globe. Sony's Virtual Production gives us the freedom, flexibility and agility to capture and distribute content quickly, without having to deal with the logistical nightmare of installing physical infrastructure in these remote locations."
Sony Professional head of marketing and communications, media solutions, Stuart Almond added: "In an era of changing viewing habits, multi-screen and multiplatform viewing, media organisations need to embrace new technologies and services that increase content value and engage audiences in new and exciting ways. Virtual Production has been designed to do exactly that."
Sony's Virtual Production service will be available in Europe from September 2018 and will demonstarted at IBC 2018.