Sony reveals new dual-ISO feature and says the camera will ship this month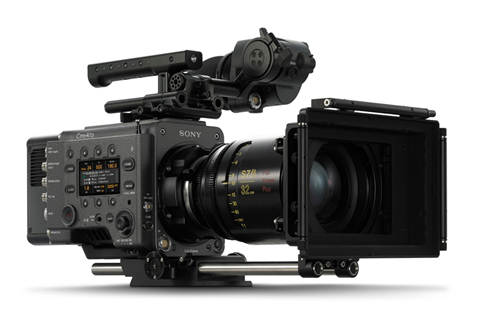 Sony has confirmed its Venice camera, the latest in its range of CineAlta models, will reach European customers by the end of this month. It has also revealed a number of feature enhancements to the camera, based on customer feedback.
The first of these is a Dual Base ISO mode, similar to that offered by Panasonic's Varicam. Sony is giving the Venice a High Base ISO of 2500 for what it says is "superb low light performance with exceptional dynamic range". This is in addition to its base ISO of 500.
It says it is after customer requests to enable high-quality shooting of night exteriors, dark interiors, when working with slower lenses or where content needs to be graded in High Dynamic Range, while maintaining the maximum shadow details.
Sony has also created a Venice camera menu simulator, giving camera operators the chance to familiarise themselves with the menu before using it in production. It's available by clicking on the image below.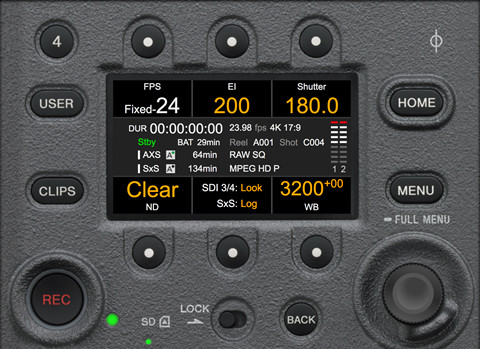 Sony says that "additional upcoming features and capabilities [are] planned to be available later this year as free firmware upgrades in version 2.0", which will be available in 2018. Version 2 updates include 25p in 6K Full-Frame mode.
Sony is also working to implement support for high frame rates, which it says will be "at a later date."
Claus Pfeifer, strategic marketing manager – broadcast & cinematography, Sony Professional Solutions Europe told Broadcast: "We've had very positive pre-orders for the Venice and our factory in Japan is working at full speed to ensure deliveries in Europe start this month. It will soon be available through many of the main rental companies throughout Europe and offers a lot higher flexibility and a greater feature set compared to other cameras in the same price range."
Sony Venice – Key Features
36x24mm Full Frame imaging
Built-in 8-Step Optical ND filter servo mechanism
Dual Base ISO mode, with High Base ISO 2500
"New colour science for appealing skin tones and graceful highlights," says Sony
Full Frame 3:2 (1.5:1), 4K 4:3 full height anamorphic, spherical 17:9, 16:9.
Lens mount with 18mm flange depth (PL Lens mount included).
15+ stops of exposure latitude
User-interchangeable sensor, enabling future upgrades
6K resolution (6048 x 4032) in Full Frame mode
Optional licenses are required for Full Frame and anamorphic shooting.