You can stream the full BT Media & Broadcast sports industry discussion for free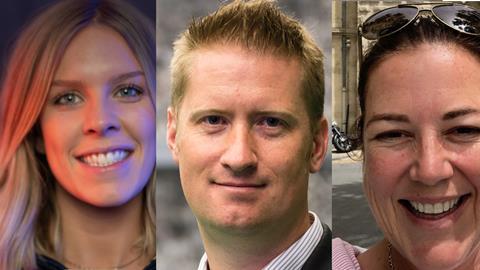 BT Media & Broadcast has shared the full virtual roundtable webinar discussion it held last week to discuss the impact coronavirus is having on sports production and broadcast.
The roundtable included representatives from BT Sport, Excel Esports, FACEIT and Noah Media Group. It was moderated by Broadcast Sport editor Jake Bickerton.
The panel
Andy Beale, chief engineer, BT Sport
Milly Preston, head of marketing, Excel Esports
Andrew Lane, director of broadcast, FACEIT
Paula Rigby, international production/broadcast consultant, Noah Media Group
CHAIR: Jake Bickerton, editor, Broadcast Sport
Each of the speakers gave their in-depth views on how the pandemic has impacted on their business and day-to-day lives, how they're tackling the situation and what the future of broadcasting could look like.
As well as questions from the chair, viewers streaming the live webinar broadcast were able to ask questions directly to the panel.
BT Media & Broadcast also ran a number of polls during the discussion, which viewers could take part in during the debate.
The company also distributed a five-page Ebook to those who joined in on the discussion. This is available by clicking the image below.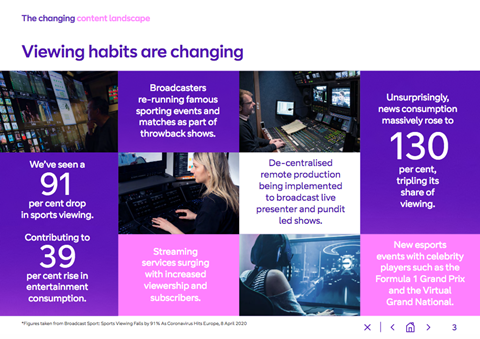 The virtual roundtable brought together speakers based in LA, France and the UK.
The 1h13m video of the discussion is available for anyone to view for free via this link, where you can also view the results of the live polls.
Note: There are a number of small audio glitches during parts of the first 5-10 minutes, which gradually resolve over this time.