Five TV music composers tell Kevin Hilton how their role has changed, as title sequences get shorter and 'cool and contemporary' orchestration comes to the fore
From the heady days of the '70s and '80s – when Ron Grainer, Alan Hawkshaw, Ronnie Hazlehurst and George Fenton were writing themes for title sequences that lasted around a minute and a half – the balance has shifted in TV music to a much shorter opening piece with large amounts of score within the programme.
"Most of the shows I've worked on over the past 10 years, especially if they're long-running, have a title sequence," says composer Debbie Wiseman. "The one for Father Brown is 20 to 30 seconds, but it's enough to establish a musical identity that is partly the brand of the show and partly the character."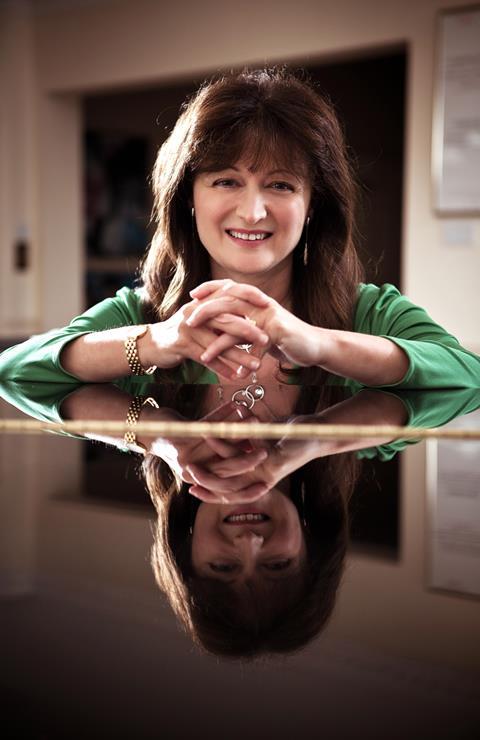 Wiseman is well established in TV music, with credits dating back to the '90s for drama, documentary and comedy, including seven productions for writer-director Peter Kosminsky. A classically trained pianist, she also writes for film and has a parallel career in orchestral music.
Her recent small-screen work ranges from primetime BBC2 period drama Wolf Hall to daytime BBC1 comedy-mystery series Father Brown. She has just finished working on daytime drama series Shakespeare & Hathaway: Private Investigators for BBC1. Starring Mark Benton and Jo Joyner, it is set in the present but takes inspiration from the Bard's plays.
"Musically, it was a challenge," says Wiseman. "There is a little 'Shakespearean' music in there but generally it's more contemporary. I started to write the theme based on reading the first couple of episodes, but getting it right took a few tries."
Wiseman sees the theme as a key element from which other musical cues develop. "That was the case with Wolf Hall," she explains.
"I wrote the themes for Cromwell and Anne Boleyn before shooting started. Peter Kosminsky took Anne's theme on set with him and I think it helped during filming. In Father Brown, each main character has a theme, but it's not used every time they appear."
Wiseman dislikes the term 'incidental music', instead preferring 'orchestration' or 'score', which she says should be like another character.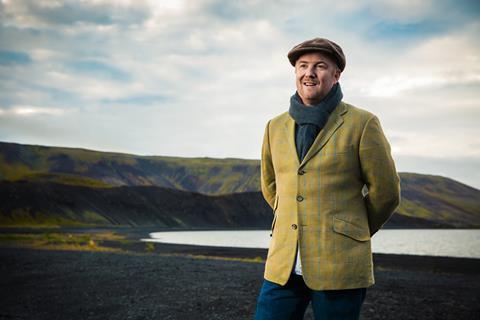 In some programmes, the theme and the score are written by different composers, but one can still influence the other. Christian Henson started out as a drum programmer on the '90s drum and bass scene, before writing music for film, which led to his first TV production, ITV's Lost In Austen, in 2008.
He moved on to Poirot, scoring nine feature-length episodes of the ITV adaptation, including Murder On The Orient Express.
"They were self-contained films and each director had different ideas for the music," he says. Because of this, the music changed each time, although Henson observes that he did have the "soft hammock" of the series' evocative theme, written by Christopher Gunning.
Henson is now involved in another 'franchise series' – Steve Pemberton and Reece Shearsmith's Inside No. 9. Although each episode has the same opening sting, the standalone format calls for a different score each time.
The horror and other genre influences in the stories have inspired Henson's scoring: series two's The Trial Of Elizabeth Gadge has its roots in 1968 British horror film Witchfinder General and Paul Ferris's redolent music, while And The Winner Is… from the most recent, fourth, series closed with a cheeky pastiche of the theme to BBC1's Film… programme.
Up next for Henson is ITV drama Trauma, starring Adrian Lester and John Simm.
Henson says that with Simm's character unravelling psychologically, he tried to make the music descriptive of being in a traumatic state. Addressing what makes good TV music, he adds: "It has to match the thematic material with the character. I don't like anything that devalues the music. Having too much in a score can do that."
'70s THROWBACK
Composer and sound designer Dan McGrath composes for a very different genre but, like Wiseman, believes the opening theme gives birth to the rest of the music.
McGrath and his writing partner Josh Phillips have carved out a niche in quizzes, gameshows and light-entertainment extravaganzas. The biggest of these is Strictly Come Dancing, which McGrath acknowledges is something of a throwback to the '70s heyday of Saturday night family TV.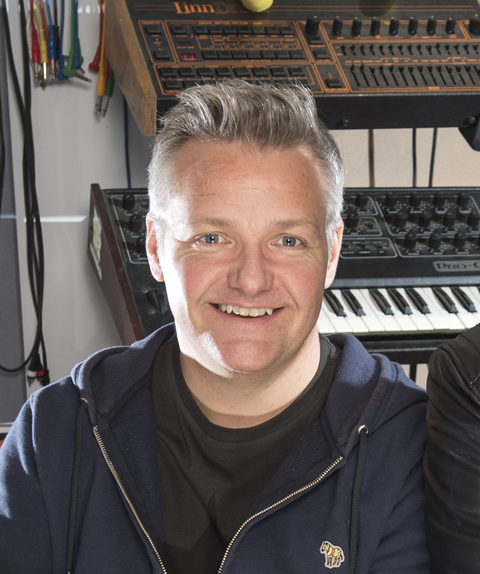 "Entertainment themes today are shorter," he says. "There are no lovely long Alan Hawkshaw or Tony Hatch themes any more and a lot of producers want something that is 'cool' and 'contemporary'.
"But what we're doing now is the same as the older-style composers – we're leading the audience in and letting them know what the show is about. We have to remind producers that everything doesn't have to sound cool and contemporary."
Originally a radio producer, McGrath says he has always written music, including for Chris Evans's shows on BBC Radio 1 and Virgin Radio.
"That proved I could write nine-second pieces," he says. "I got into writing for entertainment shows, starting with Jonathan Ross, by plundering my contacts book."
In addition to his composing work with Phillips and running studio facility Cannon Studios, McGrath is creative director of bespoke composition and production music company No Sheet Music.
With this connection and the belief that "TV music is definitely a style", McGrath is planning a 'TV toolkit' album that would offer a range of tracks for different styles of production.
The difference between this and old-fashioned library albums would be the ability to 'tweak' tracks according to individual requirements and deliver over the internet.
Production music has long played a part in TV programme-making, both for themes and background tracks. But there is a mis conception that because it is not written to a specific commission, production music is somehow less creative than more bespoke compositions.
BRINGING PERSONALITY
Alexander Rudd, who studied film composing at University of Southern California, wrote for theatre in London and now writes for major libraries including EMI Production Music.
He argues that composing library music is as much a craft as other forms of composition. "We still bring personality into it," he says. "My experience of working in Britain is that it is going more in a production music direction."
Now based in Los Angeles, Rudd feels that good TV music should not be too busy: "You've got to leave space. If the acting is great then there should be a silent moment. And you shouldn't be leading the audience all the time. If the acting is bad then it might need some help from the score, but that can still get in the way."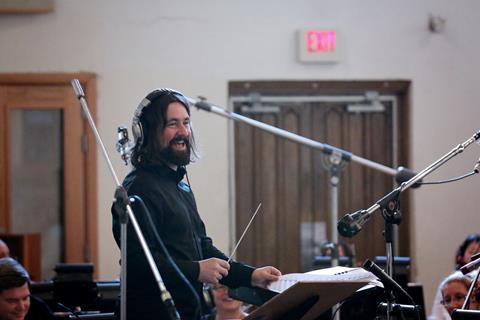 Among those who feel specially commissioned pieces work best for TV is film, TV, and games composer Nainita Desai.
"One of the major advantages of bespoke scores versus production music is how a more authored and unique score can provide a cohesive, distinctive branding to enhance a series or film," she says.
Desai works primarily on documentaries, with forthcoming productions including Earth's Natural Wonders and Rituals for the BBC.
"The producers brought me on six months in advance of the edit to prepare, research and write early ideas," she explains. "I also work closely with the team throughout the edit, assisting in devising the musical concept of the series, creating musical mood boards from my own back catalogue and other resources."
Desai studied instruments including sitar, guitar, tabla and piano, and then trained in sound design at the National Film & Television School. A former Bafta Breakthrough Brit, she works on a variety of broadcast productions through her company Soundology.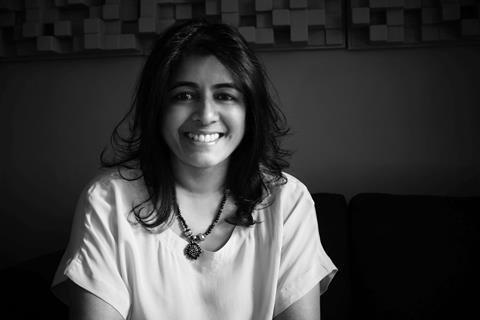 Being what Desai describes as a "media composer" means facing a range of challenges on a daily basis.
"I can be writing the titles for a series such as Police Interceptor and then be working on natural history or human stories, or be composing for shows that are purely designed to entertain."
Those writing TV music often have to be what Henson calls "chameleon composers", switching styles and genres to fit the production.
Chris Clark, known by the moniker 'Clark' from his production and solo recording work, has shifted between the brooding electronic scores of Sky Atlantic co-pro The Last Panthers and BBC1's reverse-chronology drama Rellik to a much more eclectic, ethereal soundtrack on the recent C4 series Kiri.
"It made me explore new areas," he says. "There's no way that before I would have picked up a cello or sung, but Euros Lyn [director of Kiri] didn't want anything that had been done before."
He continues: "There is a margarine quality to some TV music because everyone is using the same samples. Soundtracks from the '60s and '70s sound real because it was people recording their own instruments."
Broadcast TECH - March 2018
1

2

3

4

Currently reading

Updating the score