Adam Luckwell and Michael Elson open company dedicated to high-end VFX production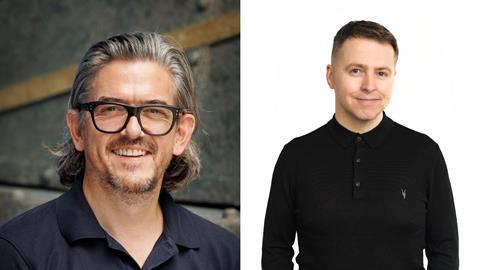 Adam Luckwell and Michael Elson have formally launched high-end VFX house Misc Studios.
Based just north of Oxford Street, Misc plans to grow from a current 60 employees to 200 and expand to a similar size internationally.
It began taking work in 2021, and is currently working on The Rig (Amazon Studios), Trapper Keeper (LucasFilm), and Disney+ Original series, "Nautilus". In addition, it has recently completed work on Men (DNA/Alex Garland), No One Gets Out Alive (Imaginarium/Netflix), Winx Saga (Netflix) and Black Narcissus (DNA/BBC) since beginning to accept work in 2020.
Misc aims to build its ethos around mental health, inclusivity, sustainability, and open culture, with Luckwell explaining: "M ensures that the team's mental health is well cared for through clear career and project planning and the recognition of the team as key stakeholders in the brand. I for inclusivity which speaks to the need for diverse perspectives, without those there can't be diverse creativity.
"S for sustainability, we know a collection of small things go a long way; monitoring power, generating less heat from kit, and ensuring we use companies that generate electricity in greener, renewable ways are key here. C demonstrates how an open culture is central to both our internal team and to the way we interact with and reach out to the wider world around us."
Luckwell owns advertising post house Unit, which he founded in 2011 and will continue to run with a focus on advertising and picture post.
Meanwhile, Elson has over 30 years experience in the industry, including ten years as COO of MPC between 1998 and 2008. While at MPC he established the MPC film department with a team of 6 in 1998 and built it to over 650 in London as well as establishing its first overseas studio in Vancouver.
Elson has also worked at the likes of The Mill and Prime Focus, as well as in a number of production-foucused roles.