Footballer Steph Houghton appears as a live hologram on-stage during Vodafone's 5G tech demo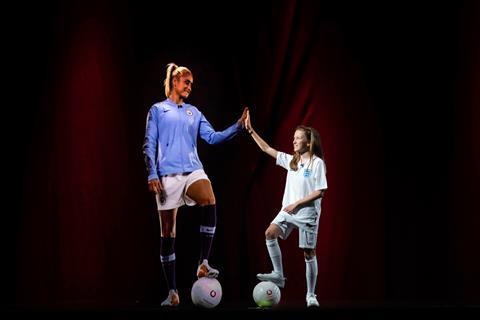 Vodafone made the UK's first live holographic call using 5G technology as part of its Future Ready 18 event at its UK headquarters in Newbury, Berkshire this morning.
It was between England and Manchester City Women's football club captain Steph Houghton in Manchester and a young fan in Newbury. Houghton appeared as a live full-size 3D hologram in Newbury, chatting on stage alongside the fan.
The speed of 5G enabled the holographic call to happen with no noticeable latency between Manchester and Newbury. The same technology could be used for remote robotic surgery and, in sport, remote coaching and training.