AbilityNet's Claudia Cahalane on the challenges of ensuring as much content as possible is audio described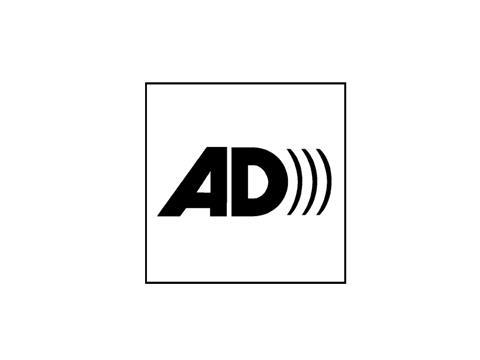 It's 25 years since the first audio described (AD) programme arrived on UK television (believed to be Coronation Street) and since then the amount of AD television has hugely grown. Last year there were 150,000 hours of it in the UK.
Frustratingly for people who are blind or who have sight loss, however, a lot of top shows still aren't audio described or aren't available with AD on catch up or on some platforms. Blind audience members can find themselves hooked after a first series of a popular show only to find the second season isn't audio described.
At AbilityNet's recent tech and accessibility conference TechShare Pro, we heard from heads at the BBC, Channel 4 and ITV about what is being done to address this. As a tech and accessibility charity, we champion the use of technology to create more equality for disabled people. We know how disappointing and alienating it is to be left out of the conversation on the latest episode of your favourite programme.
While the mainstream channels do offer a lot of AD described content, there is still some way to go. For example, ITV Hub does not yet offer AD across all devices. Rachel Yendoll, head of content at Channel 4, also said that progress is slower than she would like on getting catch up All4 programmes audio described across the 26 platforms that it's available on. Doing this is expensive and complicated, she said, but Yendoll passionately reaffirmed the channel's commitment to it.
Reassuringly, RNIB's broadcast relationships manager Sonali Rai does believe that the broadcast industry is highly committed to accessibility and very forward-thinking. Speaking at the event, she said the sector is not just "doing the right thing", but is actually very progressive – looking at how it can extend accessibility into other services and how it can make the processes more efficient and improve the user experience.
It seems that on top of tech and financial challenges around growing AD across more platforms and services, broadcasters are grappling with how to create appealing, fitting and engaging AD scripts that slot between dialogue and sound within programmes.
We heard that the formation of the W3C (World Wide Web Consortium) Community Group on audio description last year is looking to address this. The group aims to release an open standard file format for AD by the end of this year, according to Nigel Megitt, executive product manager at the BBC and chair of the W3C group.
The impetus, he said, is that "Audio description is fantastic, but all the tools you use to make it are proprietary – there's no way to exchange information about the production of audio description."
Having some 'standard tooling' to do this would make it cheaper and easier for more people to create AD, Meggitt told delegates at the Google-sponsored event.
There is clearly an art to mixing dialogue and sounds with audio description, and it's positive that the industry wants to streamline this so it can provide more AD. We don't want the blind community given accidental verbal spoilers due to careless audio description of course. Offcom does offer some fairly detailed guidelines around this already. But it currently only requires 10% of a channel's output to be audio described. We hope to see this figure rising soon.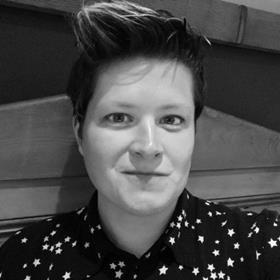 Claudia Cahalane is blogs editor and accessibility advocate of AbilityNet.