Growing up, the Derry Girls writer dreamed of being as cool and clever as Jessica Fletcher. She still does to this day.
Murder, She Wrote
CBS, 1984-1996
UK tx: ITV
I was just a little girl growing up in the heart of Troubles-ridden Derry, Northern Ireland, when I first clapped eyes on Jessica Fletcher and I adored her instantly.
"I must have a typewriter," I told my mother, and I banged on so much that my poor cousin Louise was forced to give me hers.
I didn't feel too guilty about it, though - I was a genius with serious work to do, and the fact that I couldn't actually type was a minor detail.
In the end, I decided that pretending was the best course of action, bashing away on the keys producing nothing, while loudly humming the show's theme tune, much to the annoyance of my little sister with whom I shared a bedroom.
I thought to myself, "When I grow up, I want to be Jessica Fletcher." Secretly, I still do.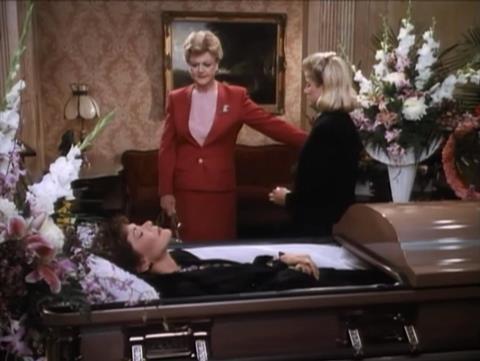 A few weeks ago, Kieran Doherty wrote about one of my all-time television heroes, Columbo.
It was a wonderful piece and it got me thinking about Murder, She Wrote, another show that has had a profound impact on me.
Amazingly, it was created by the same writers who brought us the cigar-smoking blue-collar cop in the crumpled raincoat. Richard Levinson and William Link, here teaming up with Peter S Fischer, certainly knew what they were doing.
I found it before I discovered Columbo and it has become a life-long obsession of mine.
Murder, She Wrote adopted a more traditional whodunnit format than its predecessor, yet is no less ground-breaking for that.
A world-wide hit, it became one of the longest running shows in television history, attracting the sort of viewing figures most programme-makers wouldn't dare to dream of.
It earned the incredible Angela Lansbury a clutch of Golden Globes for her iconic turn as mystery writer and part-time sleuth, Jessica Fletcher.
"In every situation she was thrown into, Jessica was absolutely herself. That's her superpower - people warm to her, they trust her and they let their guard down."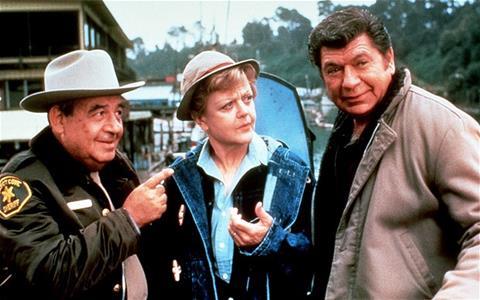 Jessica Beatrice Fletcher was a hugely successful writer who, despite her fame and fortune, never moved away from the small coastal town of Cabot Cove.
Just as well really, because despite its picture-postcard appearance, it had a notoriously high murder rate and a pretty inept police force. Jessica's mystery-writing instincts were what invariably lead them to the culprit.
Lansbury lead the show in a way few women were given a chance to. And Jessica was never defined by her relationship with a man, having been conveniently widowed before we met her. She was also not - despite being an absolute fox - the object of male desire.
No, the interesting thing about this character was the fact that she was clever. I loved how lightly Jessica wore her success, I loved how grounded she remained in spite of it. I loved her loyalty to friends.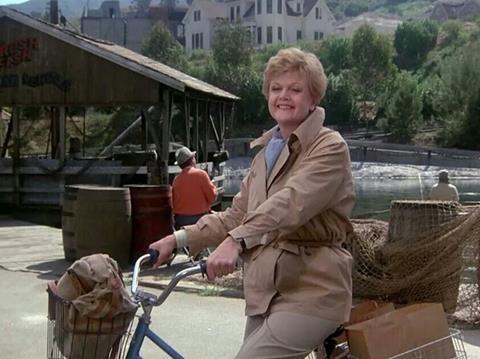 And I loved how she did things her way, her distrust of computers, the fact that she never learned to drive but was an absolute demon on that bike of hers.
But most of all, I loved that in every situation she was thrown into, she was absolutely herself. That's her superpower - people warm to her, they trust her and they let their guard down.
Murder, She Wrote is much more than a television show to me. It's what made me want to be a writer.
I often try to nod to it in my own work. In my sitcom Derry Girls, a poster of Jessica Fletcher has pride of place in the teenage bedroom of the show's central character, Erin Quinn.
When I got married, our first dance was to the Murder, She Wrote theme tune (N.B. single lady detectives - try and find yourself someone willing to sign off on something like that).
And to this day, if I'm feeling overwhelmed or confused, I'll ask myself, "What would Jessica do?"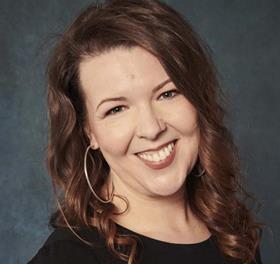 Lisa McGee is the creator of Hat Trick's Channel 4 comedy Derry Girls
Crime & Punishment
1

2

3

4

Currently reading

Lisa McGee: Murder, She Wrote

5

6

7