Sponsored content
Find out more
With broadcasters committed to producing more out-of-London shows, Pact can provide the tools and support to help nations and regions indies thrive
Twenty years ago, the phrase 'regional programme' was commonly used, often derogatively, to describe a show that it was assumed wouldn't appeal to a network audience and that might – God forbid – have strong accents in it, making it a prime candidate for subtitles should it ever manage to grace the screens of the south-east.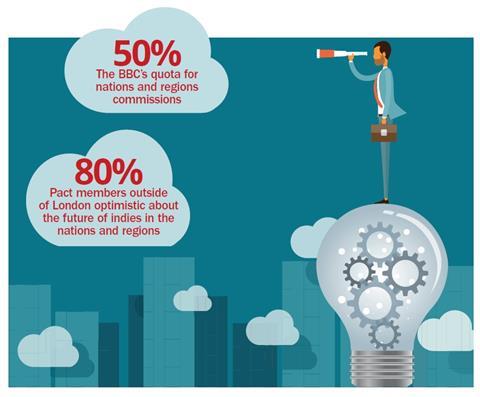 This wasn't the case with the old ITV franchisees and ITV network, which relied on regional TV stations and producers to compete for chances to appear on the main channel. This drove innovation and creativity across the UK, building careers, economies and a real diversity of voices that populated primetime.
Sadly, after the consolidation of the bulk of the ITV franchises, the industry lost those local commissioners and regional production centres. The consequence of this was the decline of the regional powerhouses.
Not unsurprisingly, as a result, the TV industry became more London-centric – although the ratio of Pact members based outside of the capital has remained broadly the same, at roughly one-third.
Ten years ago, the BBC was given a quota of 50% of network spend in the nations and regions, and now Channel 4 has pledged to reach the same level by 2023. There will always be a debate about how they will achieve these quotas and we will hear from Ofcom shortly about how it thinks the current regulations and guidance can be improved.
However, it's clear this represents significant opportunities for out-of-London indies, boosted also by the requirement that BBC programmes become fully contestable over this licence period, meaning the 50% quota represents more slots than would otherwise have been guaranteed for in-house production.
BBC Studios will, of course, also be able to compete for these commissions.
But can a quota increase and relocation actually make a fundamental difference to indies based outside of London? Only time will tell, but following the recent debates about 'lift and shift' and 'letterboxing', every commission will rightly be under more scrutiny.
A recent Pact member survey showed that 80% of members based outside of London are optimistic about the future of indies in the nations and regions, which is positive.
However, when talking with members across the country, time and again we hear the same three issues being raised: difficulty attracting and retaining talent; frustration at London indies opening offices in the nations and regions; and difficulty getting commissions due to lack of access to commissioners.
RETURNING SERIES
The key challenge facing both broadcasters and producers is how to get more long-running, returning series commissioned from and made by indies in the nations and regions. This doesn't mean that London-based indies won't also be making returning series.
The mixed economy of having more work in any city or region is how jobs are created and retained, and further opportunities arise.
Pact cannot win commissions for indies – as much as we'd like to – but we can help them become better in business, production and exporting, to give themselves the best chance at getting that ever-elusive greenlight.
Pact already runs several programmes for members, including regular webinars with commissioners from the UK and across the world, and our innovative Export Accelerator, which helps indies increase revenue streams internationally.
Later this year, Pact will launch a Business Accelerator and Production Accelerator, to offer additional tools and support to help indies build better businesses and become more effective producers.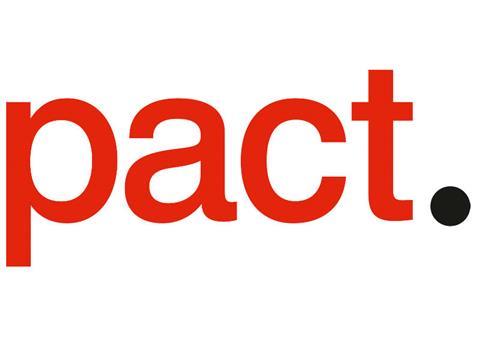 Meanwhile, we will open an office in Leeds to focus on business development for nations and regions indies, with dedicated staffing and resources.
If these questions had easy answers, they would have been found by now and what will change the out-of-London picture is indies winning returning series and achieving scale. Pact's strategy for the next few years is a concrete plan of action to help nations and regions indies achieve this.