Our team pick their favourites - plus their biggest surprises and let-downs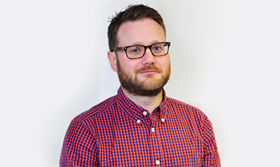 Chris Curtis, Editor-in-chief
The Football Club: Artist in Residence (Channel 4)
Queer Eye, Bodyguard or the sexy Sabrina reboot? Nah, you're all right – I'll take a Tony Pulis ob-doc. Well, not quite. The Football Club: Artist in Residence gets my vote for the sheer ambition it pours into a single commercial hour. It manages to be 'about' failure, masculinity, creativity and community all at the same time, through the prism of football.
Artist Tai Schierenberg is the unlikely outsider slowly being accepted into world of West Bromwich Albion, and relishing it – much to his surprise.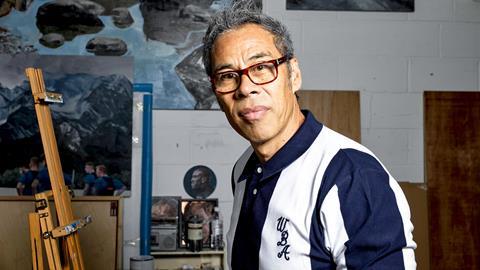 He takes on the combined role of portrait painter, narrator and gentle interrogator to hear manager Pulis confront the inevitability of his sacking.
And he prompts Premier League players to give interviews in which they behave like actual human beings – no mean feat considering the stymied TV appearances that characterise top level footballers.
At a time when Britain's divisions seem deeper than ever, it captures ordinary people articulating what it means to belong to something bigger than themselves. Long live the beautiful game.
Runner-up: Would I Lie To You? (BBC1)
Brydon, Mack and Mitchell somehow squeeze incredulity, genuine friendship and the class divide into a 30-minute panel show. Reaches new heights when Mortimer is in the mix.
Biggest surprise: The Walking Dead (Fox/AMC)
Came back to life to provide a fitting exit for Rick Grimes and reignite the show.
Biggest let-down: Sharp Objects (Sky Atlantic/HBO)
A confusing mix of style over substance that was so slow it hurt.
Jessica Goodfellow, International editor
Patrick Melrose (Sky Atlantic/Showtime)
The opener is juxtaposed by a more measured second episode that neatly flits between past and present, and then fast-forwards through an almost fifty-year timespan tracing one man's life from childhood to middle age.
It is both heartbreaking and funny, brash and sensitive at the same time, covering topics from addiction, abuse and neglect to love and friendship. It also does an excellent job of showing the dark side of the elite class, when so many series focus on the opposite.
It is at times difficult to watch and yet somehow you can't look away, appealing to the innate curiosity of humans, or perhaps the perfect embodiment of schadenfreude.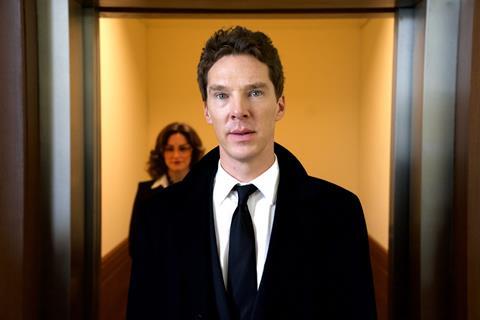 The beautiful colour palette adds to the hallucinatory nature of the drama, balanced against the incredibly authentic performances from the actors.
It does what TV was set up to - transports you to a different world so you forget your own for an hour.
Runner up: Killing Eve (BBC1/BBC3/BBC America)
The writing, the cast, the style, the comedy, the drama. Also the fact it is half-hour episodes - more of these in 2019 please. It is perfection - TV at its best.
Biggest surprise: The Bi Life (E!)
I am surprised more people didn't watch this show as it is brilliant. As well as being the first bisexual dating show, it is also wonderfully diverse in both race and body type, with a positive message of inclusivity thread throughout. Love Island take note.
Biggest let-down: Making a Murderer series two (Netflix)
After a totally gripping first series, Netflix made the mistake of revisiting the scene of the crime. Boring legislative processes were so drawn out that it lost the humanity that first defined it. It exposes what broadcasters have that Netflix is missing - experienced commissioners that give notes and stop a story from overrunning.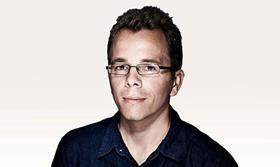 Robin Parker, Web editor
Inside No. 9: Dead Line (BBC2)
All we knew going in to this Halloween special was a) it's about a man trying to find the owner of an old telephone; b) it co-stars Stephanie Cole; and c) it's going out live. Oh, and d) it won't air on Halloween, much to Reece Shearsmith's disgruntlement.
All bets were off once 'technical difficulties' crept in (both a gamble with audiences and a nice opportunity to show off the new BBC2 ident) and an old episode replayed, only for ghosts and off-kilter archive to fracture the narrative.
Edge-of-seat, of-the-moment stuff - but winningly, it worked on iPlayer too: being used to sound problems caused by my dodgy HDMI cable, I confess to falling for the prank for a moment.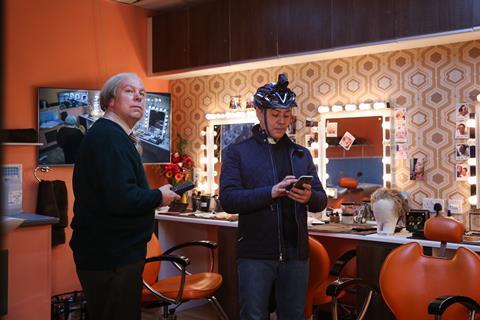 Yes, it's clever-clever, yes, it's about telly itself and yes, it went all meta with Reece and Steve checking on Twitter with the rest of us, but frankly, who else is making telly this exciting?
Plus, it was bloody scary. On my way to a meeting at Maidstone Studios recently, I caught a chill as I passed the storage cage used in its horrifying climax. This was no set – the studio was their playground and now the ghosts of this audacious production haunt it.
Runner-up: Wild, Wild Country (Netflix)
Revelations tumbled out at every juncture of this breathlessly gripping, archive-rich and expertly-edited six-part doc topped off with some great Bill Callahan tunes. And in the unshakeable Ma Anan Sheela, it had the anti-hero/villain of the year.
Biggest surprise: Synth & Beyond (BBC4)
Another Friday night, another BBC4 music clip show. But not only did this simple format dig deeper into the archives, it also marked out New Order's Stephen Morris and Gillian Gilbert as TV naturals, the hilarious equal of Gogglebox's Giles and Mary.
Biggest let-down: Bodyguard (BBC1)
Not while I was watching it, obviously. But as the adrenalin rush subsided, it was hard to shake the bloated empty-calorie feeling of the nation having gorged on TV's version of fast-food.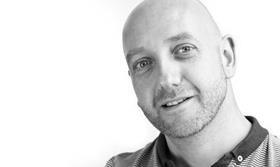 Jake Bickerton, Editor, Broadcast Tech
The Americans (ITV4/FX)
I really miss Elizabeth (Keri Russell) and Philip (Matthew Rhys) – the undercover KGB officers and compulsive killers it's ok to love.
Six seasons of The Americans didn't feel like enough – it was one of those all too uncommon dramas; it didn't slowly deteriorate before someone finally did the decent thing and put it out of its misery.
Instead, it was consistently compelling viewing episode after episode, with so many expertly crafted storylines, brilliant, deftly developed characters and plot twists you were simply left marvelling at the creative genius of it all.
Even the ending – broadcast globally on a sad, sad day at the end of May – was a thing to behold. RIP The Americans.
Runner-up: Better Call Saul (Netflix)
The gift that keeps giving.
That BBC4 tried to make a show created entirely by AI. The resulting show was totally unwatchable and proved it's too soon to try such a thing.
Biggest let-down: Killing Eve (BBC1/BBC3/BBC America)
Ok, it's ok – pretty good, even – but I don't get the levels of hype it attracted.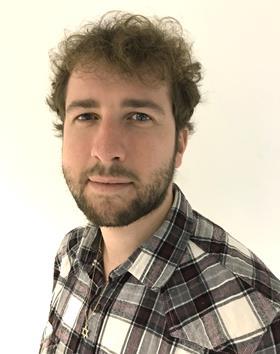 Max Goldbart, Reporter
There She Goes (BBC4)
This relentless yet consistently touching BBC4 comedy/drama fulfils the ambition of its dual-genre in spades.
Based on writer Shaun Pye's own experiences, There She Goes pulls no punches in its portrayal of a troubled family coping with a severely disabled nine-year-old daughter.
The five-part offering flits comfortably between the present day and the early months of protagonists' Emily and Simon's daughter Rosie in 2006.
It is at times hilarious and at other times hugely painful, as Monkey Dust co-creator Pye cathartically reflects on where his approach to parenthood spiralled out of control, before subsequently being rescued.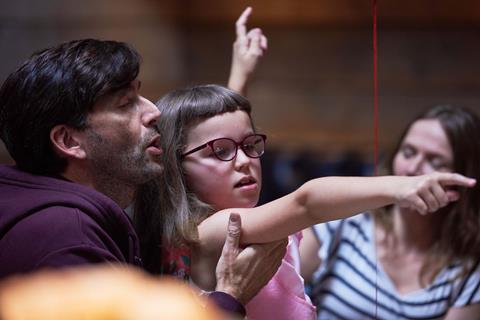 At a time when disability portrayal on TV is firmly under the spotlight, Miley Locke's Rosie is fantastically realistic and, while David Tennant shines as Simon, Jessica Hynes' depiction of a mother almost driven to a psychotic episode feels Bafta-worthy.
Why this series wasn't handed a primetime spot in the BBC schedules is anyone's guess.
Runner-up: Grenfell (BBC1)
Ben Anthony's beautifully shot one-off handed a voice to the voiceless and brought the debate forward at a rate of knots.
Biggest surprise: Big Mouth (Netflix)
Didn't think puberty animations were my cup of tea but Nick Kroll and Andrew Goldberg's introspective adult sitcom is as hysterical as it is informative.
Biggest let-down: Collateral (BBC2)
So much promise, especially with top talent like Carey Mulligan attached, but the story was ridiculously muddled and riddled with sub-plots that led nowhere.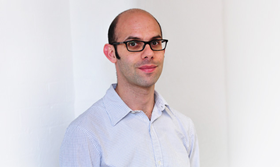 Alex Farber, Deputy editor
Succession (Sky Atlantic/HBO)
Before David Attenborough's Dynasties came this rollicking Shakespearian dynastic drama.
A thumping theme tune set the tone for a thinly-veiled depiction of the Murdoch clan as it jockeys to take the place of media mogul patriarch Brian Cox.
Swimming among the trappings of the uber-elite, the ensemble cast spanned a dysfunctional family which including a bugged-out performance from Kieran Culkin as Roy's issue-ridden youngest son Roman, Matthew Macfadyen as his smarmy son-in-law and self-anointed heir Jeremy Strong.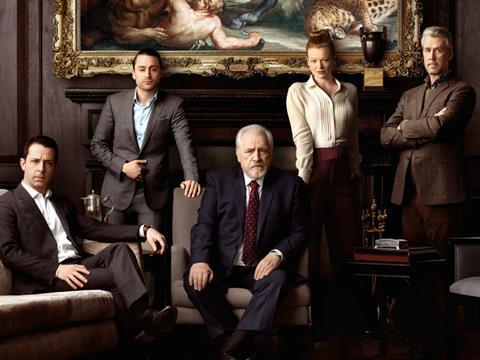 It may have been far-fetched in places but who doesn't want their drama to be larger than life? At least there were no crumpled detectives or overwrought monologues. This was smart, snappy, stand-out TV.
Can Succession succeed with a second series? So long as writer Jesse Armstrong continues to blend the razor wit of Veep with Peep Show-level calamities.
Runner-up: A Dangerous Dynasty: House of Assad (BBC2)
BBC2 took on a real-life dynasty with this doc. Following in the archive-rich footsteps of its epic Channel 4 portrait: Trump: An American Dream, 72 Films replicated the formula to document the rise of Syria's president.
Biggest surprise: The Circle (Channel 4)
On paper, I didn't get Studio Lambert's format – in practice, it dominated my paternity leave. Who knew that watching a man pretending to be a woman talking to a TV screen all day could have worked so well?
Biggest let-down: The Heist (Sky 1)
I was hoping for a turbocharged version of Hunted but struggled to play along with the high stakes cat-and-mouse chase. The moment an accomplice gave up his mates to 'police' without a fight was the final straw.
Paul Weatherley, Online content manager
Derry Girls (Channel 4)
Getting away from the daily grind of Brexit and Trump was a necessity for many in 2018, so perhaps it's surprising that reliving an age of sectarian violence and terrorist bombing should stand out as the highlight of my TV year.
Set in the early 90's, Derry Girls was a genuine laugh-out-loud bundle of joy, as we followed the escapades of four teenage girls and a "wee English fella".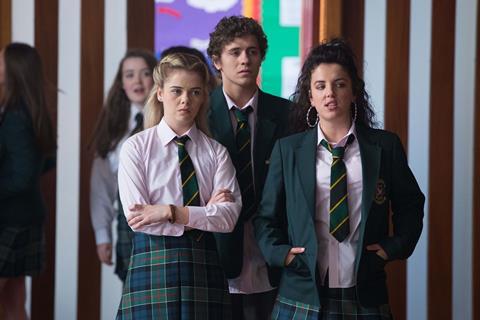 Creator Lisa McGee's hilarious and at times biting script ensured the series would become Channel 4's biggest comedy launch in years - Ian Katz had barely stepped foot inside his new office when he announced it would be recommissioned.
The series has also been picked up Netflix for its US audience and there is even talk of a movie. For now though, roll on series two.
Runner-up: The Staircase (Netflix)
A gripping series documenting the legal battles of American author Michael Peterson following the death of his wife Kathleen. Was it an accident or murder? I still have no idea.
Biggest surprise: The Biggest Little Railway in the World (Channel 4)
Seeing enthusiasts sweat plenty of blood and tears as they built a model railway from Fort William to the City of Inverness was a sheer Sunday night delight.
Biggest let-down: Black Earth Rising (BBC2)
Interesting script but far too long-winded and it was a grind to stick with it right to the end.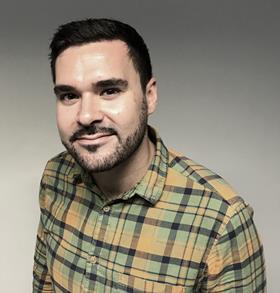 Jesse Whittock, Insight editor
Bojack Horseman (Netflix)
There's a reason why BoJack Horseman is often called 'the best original series Netflix has produced'.
Each of its five series have subtly – and sometimes not so subtly – built on the bonkers premise of a washed-up anthropomorphised horse actor living a pointless, drug-fuelled existence in 'Hollywoo' (not a typo).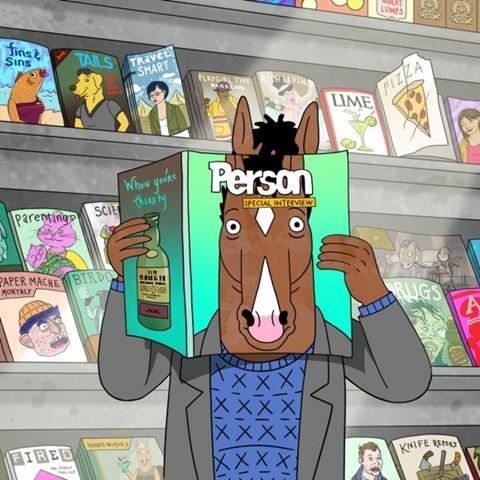 The latest series didn't contain an episode as breath-taking and heart-breaking as series three's stunning homage to the silent picture Fish Out Of Water (though Free Churro was brilliant), but still managed to deliver deep feels, biting satire and ridiculous comedy moments at a gallop.
Sharply-scripted storylines tackling male privilege, drug addiction and adoption proved nothing else on television has the cojones or the heart of BoJack. I'm obsessed.
Runner-up: People Just Do Nothing (BBC3)
BBC3's comedy commissioners (and two-step garage) will have a tricky 2019 as MC Grindah, Beats and Chabuddy G shut down Kurupt FM for good this month.
Biggest surprise: Save Me (Sky 1)
Lennie James' serial about a lazy chancer searching for his lost daughter came from nowhere to definitively prove Sky can do drama.
Biggest let-down: Who Is America (Channel 4/Showtime)
Sacha Baron-Cohen's US send-up felt all wrong tonally in an era of Donald Trump, a reignited American far-right and the Black Lives Matter campaign.