Broadcast investigation reveals discrimination and need for change at commissioner level
British broadcasters must confront the problem of unconscious bias by overhauling their commissioning practices and recruitment procedures, according to dozens of leading industry figures.
Broadcast has spoken to more than 25 commissioners, producers, writers and crew members who told their "shocking" stories of personal discrimination.
A raft of executives, including ITV entertainment commissioner Asif Zubairy, said there are not enough people from diverse backgrounds in positions of commissioning power.
"The more diverse commissioners there are, the more diverse content there will be," said Zubairy, who has ordered series including Triforce Productions' panel show Sorry, I Didn't Know and Potato's water-based gameshow Cannonball.
Writer Roy Williams, who penned Company Pictures' Lennie James-fronted drama Fallout for Channel 4, added: "Commissioners label us too much, so whenever you give them something out of the box, they don't understand it – and therefore it can't be good."
Living proof
Broadcasters have been urged to introduce more diverse commissioners schemes.
The BBC's 'Commissioners of the Future' scheme, under which the corporation recruited six assistant commissioners from BAME backgrounds, supercharged the career of religion and ethics commissioning editor Fatima Salaria.
Salaria described herself as "living proof of what we've achieved with diversity" at the BBC. "The commissioner scheme gave me the opportunity to get my voice and opinion heard," she added.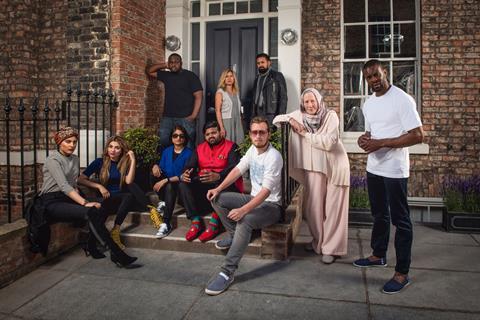 Several producers, including Dhanny Joshi, managing director of Big Deal Films, the indie behind C4's Disabled Fight Club, said having more diverse commissioners had made it easier to "get our foot in the building".
Deborah Williams, chief executive of the Creative Diversity Network (CDN), said employing commissioners with different mindsets is essential to increasing representation.
"In any organisation, middle management is always where you struggle. The top executives are already there and the people coming in are very enthusiastic, but it takes a lot of work to make middle management [more diverse]," she said.
Others, including C4 entertainment commissioner Syeda Irtizaali, pointed to the complexity of the problem. "I have never ever found the industry racist but it does suffer from unconscious bias," she said.
In August, CDN's diversity monitoring scheme Diamond was labelled "useless" by presenter Adam Pearson, due to a low response rate, and Ofcom rapped broadcasters for their failure to provide suffi cient diversity data.
Williams said it is "early days" for the scheme, which highlights the make-up of those working on and off screen.
Ofcom director of standards and audience protection Vikki Cook said the watchdog needs to "keep the spotlight on and the noise levels up when it comes to diversity", after its debut report found broadcasters "do not suffi ciently understand the make-up of their employees".
"The industry can and must do more, but real change has to be led from the top, with chief executives accountable for making progress," she said.
Diversity: First Hand report
1

Currently reading

What it's like to work in TV if you're not a white, able-bodied male

2

3

4

5

6