You'd be forgiven for feeling like you blink once and you're back on a plane heading to another Mipcom
The international distribution industry moves fast, but there are a few constants: buyers still need amazing content, sellers need to get in front of acquisitions execs and The Grand is where you find a good portion of the TV industry at 2am on Tuesday morning.
We've got the low-down on the best new shows hitting the market, spanning everything from the new John le Carré drama for the BBC and AMC (The Little Drummer Girl) through to Facebook Watch's celebrity format from Lionsgate (You Kidding Me?) and Simon Cowell's latest (The Greatest Dancer).
On the English-language drama front, the variety is wide and includes UKTV's first drama (Flack), new versions of The War Of The Worlds and Les Misérables and Showtime's Ben Stiller-produced prison-break series Escape At Dannemora.
There's a distinct look to the new foreign-language series. These include the first big-budget, international series to come out of the Balkan region, Besa, which has the weight of British drama writer Tony Jordan behind it, and buzzy Russian dramas Moscow Noir (pictured) and An Ordinary Woman. Maybe eastern Europe is the new Scandinavia.
Our selection also reveals companies aren't yet done trying to find new performance competition formats. Along with Fremantle's The Greatest Dancer, NBC Universal is debuting Songland, from musician Dave Stewart and the team behind The Voice, and Endemol Shine International is taking Dutch show The Talent Project to buyers for the first time.
In our children's programming section, we profile the latest Teenage Mutant Ninja Turtles reboot and a new tween drama from Sky Kids, The Athena, while the gallery of factual shows includes a Ray Winstone-fronted travelogue from Banijay Rights, Passion Distribution's Inside The Foreign Office and 100 Days To Victory, and a Kew Media Distribution doc about the final days of World War I.
Feel free to share your Mipcom gossip with us as the week progresses in Cannes – we'll probably be at Ma Nolans. See you in the blink of an eye.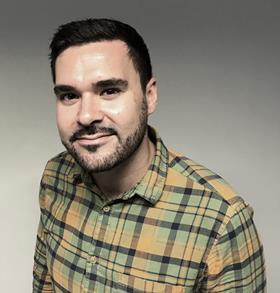 Jesse Whittock is the Broadcast Insight editor