Attribution and desire to retain value behind plethora of launches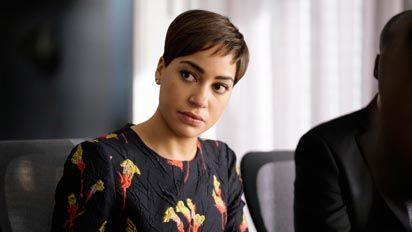 Is there a major global media player that isn't exploring or executing plans for direct-to-consumer services?
Less than a month ago, Nat Geo global networks chief executive Courteney Monroe told Broadcast it is working up ambitions for these kinds of "robust digital offerings". Fast-forward to this week and A+E Networks supremo Nancy Dubuc has indicated services such as its emerging History Vault SVoD will launch in the UK.
These initiatives are the tip of the OTT iceberg. CBS is earmarking genuinely premium content to supercharge its All Access service, such as The Good Fight and Star Trek: Discovery, while Warner Bros is to build on animated service Boomerang with a DC Comics-branded superhero SVoD service next year.
Disney's decision to get punchy with Netflix is probably the most significant. By pulling its content in favour of its own family-friendly rival service, and lining up an ESPN-branded sports offering, it clearly wants to be the master of its own destiny.
"Attribution is an increasingly pressing issue for broadcasters and producers"
It, like some of its peers, is wary of swapping an old-fashioned relationship with a pay-TV platform for a similar one with a new digital platform that offers even less programme attribution for content owners.
Attribution is an increasingly pressing issue for broadcasters and producers. For UKTV and Sky, it means using clear and prominent branding around their original content.
And for BBC3, it's about maintaining a sense of channel brand when shows such as Fleabag are viewed on BBC1 or iPlayer – or, more importantly, when its content is watched on social media.
The latter is a big issue. When high-value content is viewed outside of the traditional walled garden of the linear channel or a dedicated, single branded service, there are questions about who makes the money, and whether the reputational value sits with the likes of Netflix, Amazon and Facebook.
Jon Snow's recent MacTaggart lecture made just this point about Channel 4 News content on the social media platform, and departing content boss Jay Hunt picked up the issue when she hinted at the future in terms of working with bigger, richer co-pro partners.
"Collaboration with big players is fantastic. But over time you do need to think about where the brand attribution sits in all of this," she said. "I think it becomes a more complicated conversation as those players want their own content, their own originals."
This is where the distinction between Amazon Prime Video's standalone SVoD service and its new channels business comes in. The latter sounds a lot like a more flexible traditional pay-TV bundle.
There is unquestionably a slow march towards cord-cutting and consumers paying only for what they want – but that march may end not a million miles from where the industry started.
Chris Curtis is the editor of Broadcast