'We see this as the next big family-friendly gameshow to take the market by storm'
Distributor Warner Bros International Television
Producer Warner Bros International Television New Zealand
Length 18 x 60 minutes
Broadcaster TVNZ2 (New Zealand)
Created back in 1997, Celebrity Treasure Island is one of the very earliest reality formats, pre-dating the likes of Survivor and I'm A Celebrity… Get Me Out of Here!. The format originated in New Zealand, where it ran for nine series, and was sold to Australia and Ireland.
After a long absence from screens, it has been rebooted by Warner Bros International Television Production (WBITVP) New Zealand.
In the words of WBITVP vice-president of creative and format development Ed Levan, Celebrity Treasure Island is now "bigger, bolder and glossier than ever".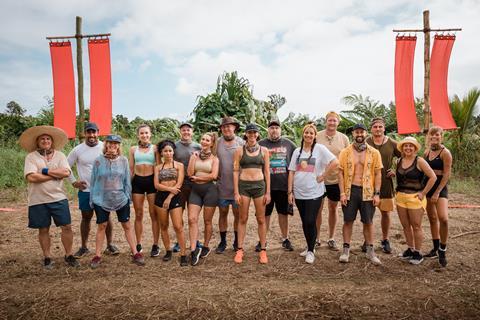 TVNZ2 had been looking for a family entertainment series to complement strong performers The Block and Married At First Sight on TVNZ3, and decided to update a show that "has a massive amount of love and nostalgia" locally, says Levan.
In the show, celebrity castaways compete with one another for the chance to win NZ$100,000 (£50,000) for their chosen charity.
Included are classic elements from the original series such as team face-offs, elimination battles and a high-octane treasure hunt, plus charity challenges that allow each player to accrue cash for their chosen cause.
Levan says the production values for Celebrity Treasure Island are greater than before, with big sets and "epic" games juxtaposed against humorous, smaller challenges.
He describes the format as an out-and-out "family entertainment TV show" separate to similar formats, with fun and entertainment running through everything. "There's nothing nasty, disgusting or icky – they are good, clean, fun challenges," adds Levan.
Reality sequences are free from swearing, shouting and punch-ups, and nobody goes hungry if they fail. "There's sneaky gameplay, but not bad behaviour," says Levan, while the charity element ensures a broad range of celebrities.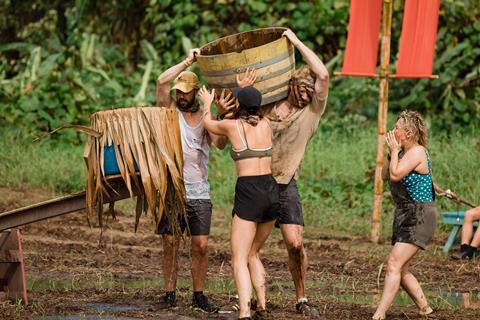 The hosts of the New Zealand series, Matt Chisholm and Bree Tomasei, are also integrated into the action and comment in real time, rather than being distant observers. Chisholm plays the straight guy, with Tomasei as his comedic sidekick.
TVNZ2 launched the show in August with 18 episodes stripped over three nights a week, starting at 7.30pm. Each was available on-demand after linear broadcast. Levan points to strong ratings for the show in households with kids.
Filmed in Fiji, WBITVP is looking to offer a hub solution to broadcasters who might want to adapt the format. "We see this as the next big family-friendly gameshow to take the market by storm," says Levan.
Formats
1

2

3

Currently reading

Hot Picks: Celebrity Treasure Island

4

5

6

7