"It was clear to all of us that this felt authentic – not pantomime or overly constructed"
MILLION DOLLAR MILE
Distributor Warner Bros International Television Production
Producers Warner Horizon; SpringHill Entertainment; Fly on the Wall Entertainment
Length 10 x 60 minutes
Broadcaster CBS (US)
Picture yourself running a mile through a crowded city, vaulting obstacles while being chased by a host of premiere athletes.
It's not a pleasant thought but it could certainly work as a format. In high-stakes competition offering Million Dollar Mile, cities around the world could be shut down for a night as contestants are given the chance to win $1m (£760,000).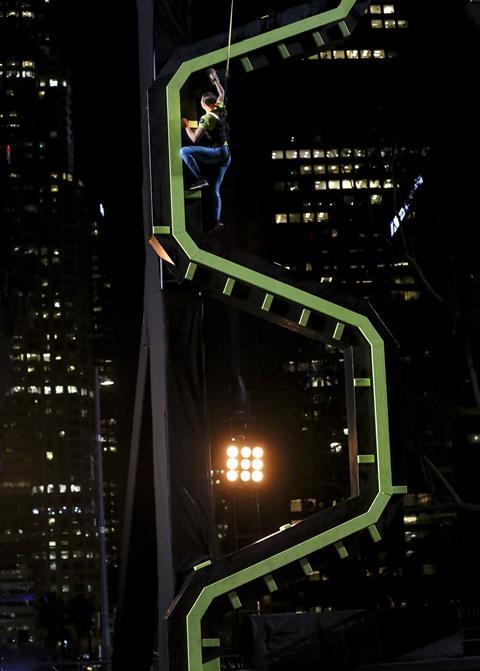 The format is being produced by Brat Camp indie Fly on the Wall Entertainment and Warner Horizon, and has the power of NBA legend LeBron James and Maverick Carter's SpringHill Entertainment behind it.
SpringHill and Fly on the Wall worked on finessing the format following a CBS commission, before Warner Bros International Television Production (WBITVP) came on board as distributor.
"It was clear to all of us that this felt authentic – not pantomime or overly constructed," says WBITVP senior vice-president of creative, format development and sales Andy Zein. The producers were keen to echo the success of the likes of Ninja Warrior, while avoiding the pitfalls of obstacle-ridden entertainment flops, according to Zein.
Whereas a fitness-based gameshow may have been considered niche in the past, he believes Million Dollar Mile can take advantage of society's current passion for exercise when it is put out to market.
"Previously, if a show had someone dressed in lycra, it probably had to be on a sports channel, but people are now comfortable with watching fitness on mainstream TV," he adds.
The show is high-concept but Zein says its budget falls in the affordable category for mainstream broadcasters, as the 10-parter is all based in one location.
Warner has struck a format deal with an unnamed French buyer and is in talks in Australia and Germany – western Europe is considered a major target.
The SVoDs may be ramping up unscripted activity but Zein feels the series will still be more at home on traditional platforms, where it could travel territory by territory, avoiding the risk of a streamer commissioning a single version.
Formats
1

Currently reading

Hot Picks: Million Dollar Mile

2

3

4

5

6