"It's a primetime, mainstream show and it is creating real engagement and lots of debate"
2025
Distributor Keshet International
Producer Keshet Broadcasting
Length 24 x 60/90 minutes
Broadcaster Keshet 12 (Israel)
Billed as a cross between The Truman Show, Westworld and a game of Monopoly, 2025 is not short of ambition.
"It's a new frontier in storytelling," says Keshet International senior vice-president of distribution and new business Kelly Wright. "We want to explore what the 'near future' in reality TV looks like, following viewers appetite for the concept in drama."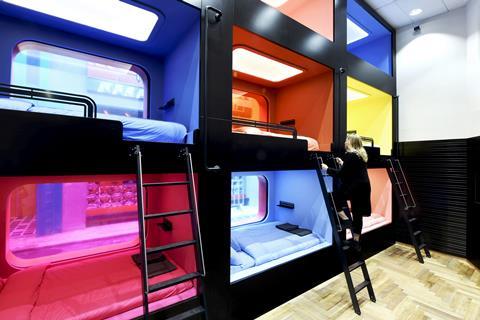 The 10-week format revolves around 12 contestants who live in a 2,400 sq m 'city', run by six humanoid hosts.
Each contestant enters with the same amount of money, which they need to spend on necessities such as accommodation, food and clothing – with a variety of options from the budget to the luxurious. Every week, the citizen with the least amount of money must leave the game.
But it is not a challenge based solely on frugal living. Contestants can tax each other, potentially penalising those who hoard funds or opt not to help others.
As the game plays out, a giant video screen situated in the middle of the city keeps track of how everyone is performing – adding an additional layer of transparency to proceedings.
Social currency
Senior vice-president of marketing Limor GottRonen says 2025 is as much a study of society as it is of spending habits.
"The show explores how much the people in your network value you," she says. "The shekel is simply a symbol of your social currency."
In development for three years, the show is filmed on a 6,000 sq m site near Jerusalem, with 120 cameras tracking the contestants.
The set, which also stages a weekly live eviction, took four months to construct. It required a 250-strong crew to create the show, which airs in a 9pm slot up to four times a week.
"It's a primetime, mainstream show," says Keshet International managing director of KI Networks Revital Basel. "It is creating real engagement and lots of debate. As people increasingly binge-watch drama on SVoD services, we have to give terrestrial broadcasters something for their audiences to talk about."
A show of such scale is not cheap to make, but the cost is partially offset by an array of sponsors including retailers, coffee shop chains and electronics giants.
Each partner receives promotion by being integrated into the fabric of the city – from Samsung smart watches to Ikea furniture.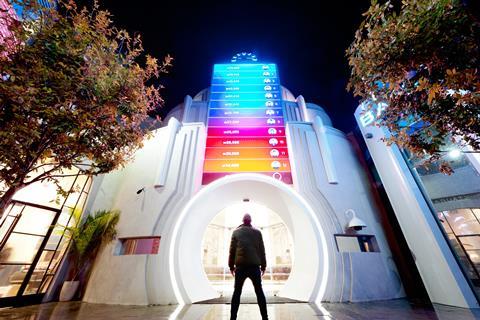 Keshet, which recently dismissed out of hand a claim over 2025's originality from Endemol Shine, is working up plans for its second series, which will be dubbed 2026.
The debut run's first 10 episodes captured a 23% share and over-indexed among upmarket and male viewers – "possibly due to its strategic element", suggests Basel.
It anticipates having the capacity to film an international version from its existing base. However, there are plans to create extra hubs in Bulgaria, Hungary and Lithuania.
Distribution chief Wright says potential buyers are considering how best to position the show for audiences in the local market.
"It's all about storytelling," she says. "If you look at Big Brother or The Amazing Race, they are very different in China and America. And in 2025, there are significant social class differences to address.
"A Mexican version could reveal how a janitor from Tijuana and a bank manager from Mexico City react to each other. It will be interesting to see its ripple effect."