"It is skewering all our prejudices, assumptions and expectations, doing it with wit, pathos and truth"
Distributor All3Media International
Producer Neal Street Productions
Length 6 x 60 minutes
Broadcasters BBC1 (UK); Amazon Prime (US)
When young writing duo Rory Haines and Sohrab Noshirvani approached Nicolas Brown with a pilot script four years ago, the Neal Street Productions director believed the two had delivered a "subtle, smart and clever" examination of the 'war on terror'.
Fast-forward to 2018 and the resulting six-part contemporary thriller is approaching TX on BBC1 and Amazon Prime.
"It's such a rich show with so much going on, but at the same time, it has been made with a light touch," says Brown. "It is completely skewering all of our prejudices, assumptions and expectations, and is doing so with wit, pathos and complete truth."
Set and filmed on location in London, the series tells the story of Raza, a second-generation Pakistani man from east London who is coerced by a counter-terrorism officer to go undercover and inform on his own community.
Brown will exec alongside the founders of Penny Dreadful indie Neal Street, while Westworld and The Last Post's Jonny Campbell has been recruited to direct. Brown says Haines and Noshirvani drew on a rich vein of local knowledge when developing the script and spent years researching and speaking to counter-terrorism officers and undercover informants.
"Working with informants is hard because they're not reliable; they tell you what they think you want to hear," says Brown. "Sifting through that enormous amount of information is one of Sohrab's main skills."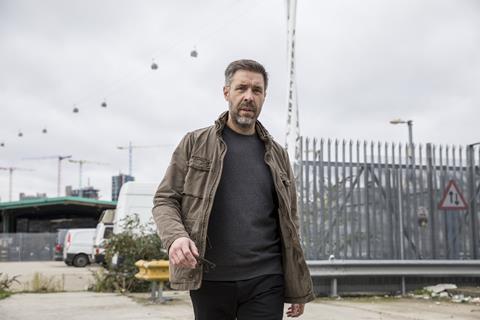 Like the writers, lead actor Nabhaan Rizwan is taking on his first major TV role, but Neal Street has also recruited established talent like Paddy Considine and The Diary Of A Teenage Girl's Bel Powley, which the indie hopes will inject global appeal.
The team behind the show were "adamant that it was made for BBC1" and got a linear TX, according to Brown, who used to head drama production for the broadcaster.
"It's set in a world that is not seen very often on BBC1, but in many ways it is a mainstream, engaging, accessible story about a family and what happens when an ordinary kid's life is turned upside down."
Brown is pleased that Amazon also came on board, giving an opportunity for the "younger audience out there who will be much more used to streaming shows and expect to watch the whole thing in one go".
The BBC/Amazon tie-up is part of a long-running informal pact that looks set to continue, according to BBC drama controller Piers Wenger.
Brown believes distributor All3Media International will sell the series particularly well in western Europe and English-speaking countries, comparing it to successful 'war on terror' explorations like The Night Manager.
"Sometimes a show's specificity can make it weirdly universal," says Brown. "People will say, 'this is not about where I live but I know an equivalent', whereas if it's too generic, then you wouldn't know where it fits in."