Co-production initiatives are the way forward for global content
Increasingly there is strength in numbers in the world of global content, as broadcasters finesse co-production relationships and models to deliver the very best projects.
There are plenty of good examples. Heading to Mipcom, the BBC Natural History Unit's Blue Planet II has already been sold to 30 territories, in addition to its four key co-pro partners.
Its seventh episode dives into the potentially controversial area of climate change and environmental issues, yet none of BBC America, China's Tencent and CCTV9, Germany's WDR and France Télévisions kicked up a fuss. The result is a beautiful and awe-inspiring programme – but one with a contemporary edge.
If this represents good working practice within a traditional co-pro model, it is interesting to see distributors DRG and Electus International innovating in terms of how funding is pieced together.
The former has created Atrium TV, backed by former Sony boss Sir Howard Stringer, which is working with 10-15 regional SVoD services to produce scripted series with budgets of around $5m (£3.9m) per episode.
"Atrium TV and the 6/26 project are an attempt to streamline coproduction, making it a more efficient process and delivering projects of scale and quality that might otherwise be out of reach"
The plan is to create a "commissioning club" in which the combined scale of the partners allows them to compete with the likes of Netflix.
It is not a million miles from Electus International's 6/26 project, which has created a co-production scheme for unscripted programmes between four major international broadcasters.
Australia's Nine, France's TF1, Germany's RTL Group-owned Nitro and Nordic channel operator MTG are all on board, with the intention of funding straight-to-series orders of six episodes. These will be extended to 26 episodes if they are picked up.
Both initiatives are an attempt to streamline co-production, making it a more efficient process for both producers and broadcasters, and delivering projects of scale and (hopefully) quality that might otherwise be out of reach.
There are no British broadcasters confirmed for Atrium or 6/26, but it is surely just a matter of time. The days of innate nervousness about co-production, whether drama or non-scripted, are gone.
When a global service like Amazon is talking up a show like Doctor Foster, the distinction between local and global programming is starting to look shaky, and there are plenty of interesting potential partners emerging in the shape of regional SVoD platforms iflix and Stan.
Perhaps even Little Boy Blue writer Jeff Pope's particularly British brand of real-life drama is set for an international dimension.
He told the Broadcast Commissioning Forum that the assassination of Abraham Lincoln and subsequent escape of actor John Wilkes Booth has always fascinated him, "in a Netflix type way". That's the type of idea that would have no shortage of international interest.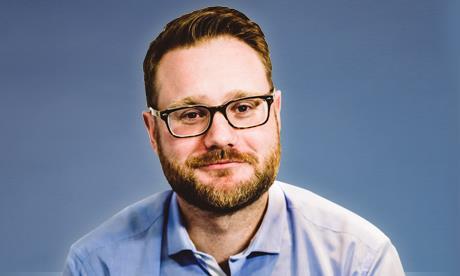 Chris Curtis is editor of Broadcast