The digital giant knows it needs friends in the coming SVoD war
Reed Hastings' at the RTS Cambridge Convention was designed to make Netflix feel more integrated to the British TV industry than ever before – and in many ways, it succeeded.
The SVoD giant has been the coolest video brand on the planet for the past few years and has behaved in a suitably aloof manner for most of it.
An air of mystery – around commissioning strategy, viewing performance and access to executives – has added to its aura, but its chief executive and founder suggested at Cambridge that that era may be coming to a close.
Hastings met privately with Tony Hall at Cambridge and went for a (very) early morning stroll around the university town with Channel 4 boss Alex Mahon before his own session on Friday morning.
These informal pow wows seemed to set the tone, which is that the PSBs could become significantly more important to Netflix as the big US studios start to hold it at arm's length.
The limited international streaming ambitions of the BBC and C4, coupled with their vast experience of producing high-quality, English-language content, mean they can dovetail nicely with a company that still wields vast power, but is now looking around the world for friendly faces in a way it hasn't had to previously.
"It stands to reason that Netflix will need new allies, and this could be where the traditional British players step in"
Hastings was philosophical about the imminent streaming service launches from the likes of Disney, Apple, Warner Media et al, acknowledging that Netflix's competition is about to intensify dramatically, but stating that it has been preparing for the shift for a long time.
It stands to reason that it will need new allies, and this could be where the traditional British players step in, forging closer ties.
Even so, it still came as a shock that Hastings would even countenance Barb beginning to report its viewing figures. Of course, there's a significant gap between Hastings expressing that view and the industry getting meaningful, granular data about the performance of the SVoD giant's shows.
"Bring it on" was the verdict of one senior figure at a PSB, though quite how quickly we can expect such measurement is unclear. Instead, it is the significance of Hastings' comments that should be noted.
This was a charm offensive by the SVoD founder, who had warm words for the production sector too. He predicted the battle for content will only intensify, with tariffs growing accordingly and Netflix demonstrating greater flexibility on rights.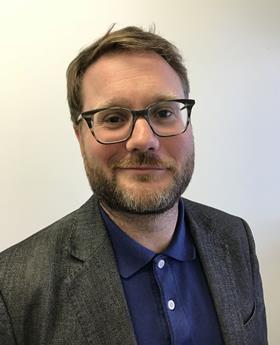 For a long time, its deep pockets and vast global ambition have placed Netflix at the front of the queue for top-end programming.
As the SVoD player prepares to go toe-to-toe with some of the world's biggest companies, it knows it now needs to become a smart and accommodating partner to maintain its first-mover advantage.
Chris Curtis is the editor in chief of Broadcast