The OB company was over £280 million in debt, according to its administrators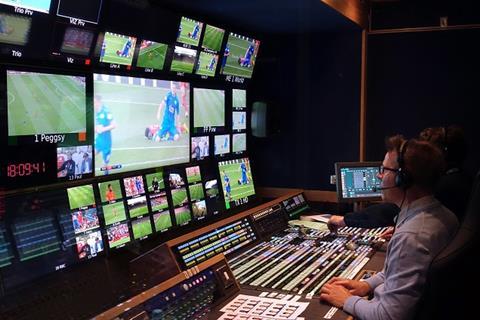 Administrators from Kroll have revealed that Arena owed over £280 million when it collapsed late last year.
Fifty-five lenders were owed £282 million between them, related to broadcast assets. Nine of these lenders have verified assets to support their lending, but the remaining 46 others, owed a total of £182 million, "do not have recourse to any assets". Overall, there is "a shortfall of several thousand assets".
The administrators also write, "that the Group does not hold the vast majority of assets purportedly acquired by lenders from certain suppliers," and allege that the directors made "the decision to cease trading shortly after" an agent attempted to verify a serial number with an equipment manufacturer and was told it didn't exist and then sent a query to the lender about the concern.
Allegations of fraud were made against co-directors Richard Yeowart and Robert Hopkinson in a claim made by the administrators to the High Court in November of last year, with both currently unavailable to be contacted.
Some of the largest creditors include Shawbrook (£34.6m), HSBC (29.5m), Lombard (24.2m), and ABN Amro (22.6m). In addition, 74 employees across the Television and Aviation businesses are owed £1,249,968 between them - which averages out at almost £17,000 each.
Television employees are expected to see some return of an unknown amount, according to the administrators, but "it is currently anticipated that there will be insufficient realisations to allow a return to the unsecured creditors" of the Aviation business - which includes 11 employees owed £197,987.
This information comes from the administrators' report, which was released to Companies House this week and contains over 100 pages of details about the extent of the activities under investigation at Arena.
Staff were officially made redundant last month, amid claims that some were made to work while on furlough - which would possibly be illegal for the employer. Their redundancy pay will be capped at statutory levels of £544 a week or £16,320 for the total payment, only for workers who have been there for at least two years.
As recently as last year, Arena TV worked with ITV on its Euro 2020 coverage and on the FA Cup Final with the BBC and dock10.