From HDR to VR and IP, nine industry experts offer their predictions for the technology trends that will shape the coming year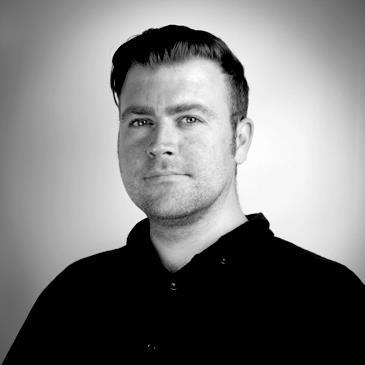 PETER COLLINS - head of drama workflow, The Farm Group
In the year ahead, several new technologies will achieve wider adoption. Consumers have taken well to UHD, and 2018 will bring further exploration into other aspects of the technology, as 22.2 and object-based audio systems become more viable. High Dynamic Range (HDR) content will also become more ubiquitous.
There will be several changes to fi le formats and delivery methods in 2018, due to the nature of UHD deliverables and the size of the respective data sets. Cloud storage will see a broader uptake as storage becomes even more of a premium.
AR will be an interesting topic in 2018 – it has the potential to enhance the traditional viewing experience with objects and media being placed in 'real space' alongside the traditional viewing window.
Camera sensors capturing higher than 4K will be popular, although it will be several years before up to 8K production pipelines will be employed, as the technology for monitoring, playback and display is not yet mature enough.
However, for reversioning and archive, these sensors may prove invaluable. With this, though, comes an impact on storage and processing requirements, as well as an increase in costs.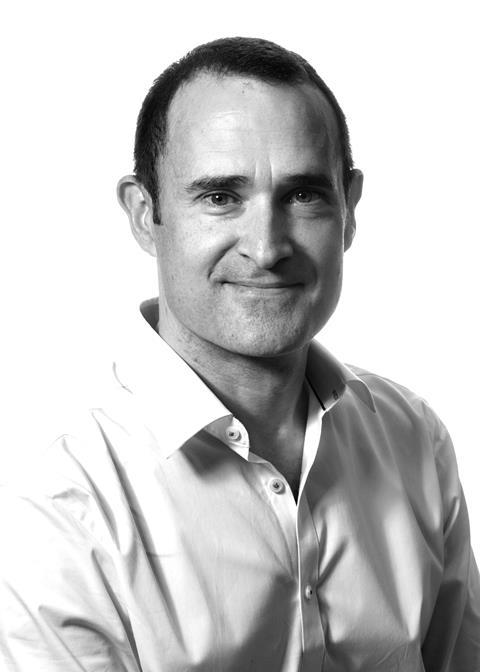 CLIVE MALCHER - senior vice-president commercial, broadcast and media, Piksel
Disney's decision to pull its catalogue from Netflix and build its own streaming platform sent waves through the IPTV industry.
In 2018, more entertainment providers will follow suit. Disney has correctly identified that success in a modern, fragmented media industry depends less on owning content rights and more on having the right technology to capture audience data.
While Netflix has given consumers a way of conveniently watching the content they want in a single location, it's the third party that benefits, not the content owner. For Disney, the brand is strong enough and the library is rich enough to be able to stand on its own as an enticing offer, enabling it to capture all the benefits of owning the audience.
The value of trackable user behaviour and viewing habits alone is worth more in the long run than licensing fees, without even considering the potential opportunities for advertising other Disney content.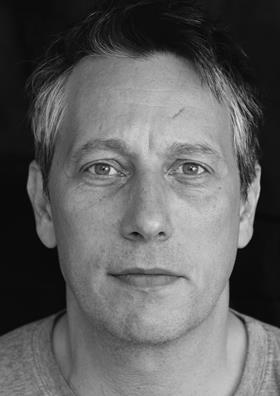 LUDO FEALY - co-founder, Nineteentwenty
Rather than attempt to predict what is coming in 2018, I'll state what I would love to see happen.
The thing I would love to come to fruition is true camera-tracking information direct from the camera. A lot of tracking software can do a marvellous job, but there are occasions when you don't have sufficient markers, or the lighting is low, or stuff is moving in front of the camera.
The metadata we can now get out of a camera is amazing: lens info, focal length, tilt.
My son's Xbox knows where I'm standing in the room, so there has to be a way of achieving a similar 'zero point' for a camera and knowing where it has moved to from there.
When Flame first hit the VFX world, the ability to two-point track was a huge breakthrough. Now if you try to tell a director he has to lock off the camera, you'll get laughed out of town. Boujou, PF Track and the built-in camera tracker within Nuke are fantastic, but it's time we had another advancement in the 'match move' world, as it's long overdue.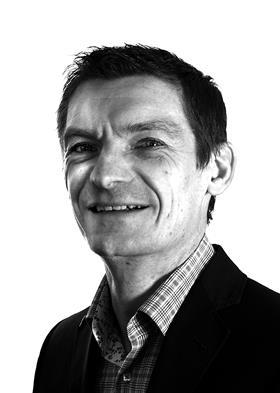 TONY JONES - principal technologist, media solutions, Ericsson
One clear candidate for providing the consumer with a 'wow' factor is HDR. It's already a given that any large screen will be UHD; now the battleground is in HDR. The industry has been hindered by complications around formats, but there are now workable paths for HDR, using HLG or PQ10. 360 video, VR and AR are often considered as if they were the same.
The reality is that each is very different, with a different potential value. In some senses, 360 video is relatively similar to conventional content, except the viewer's freedom to view in different directions must not compete against the director's story.
An interesting and effective idea is to use 360 video to supplement main-screen content – for example, using a tablet to provide alternative views while keeping a fully produced image on the main screen.
Ericsson showed this for motor racing at IBC and it was extremely effective.
VR and AR are different types of storytelling media, more aligned with gaming and location-aware information. Both are quite different from TV-style media.
Cloud is a heavily misused term. Cloudnative means built for cloud environments, and allows applications to take full advantage of the operational efficiencies and scalability brought by cloud technology. We expect adoption will be quick wherever possible, with the expectation that all software should be cloud-native.
As IP is more widely adopted for media connectivity, using IP for carriage of uncompressed, or lightly compressed, video is becoming more accepted.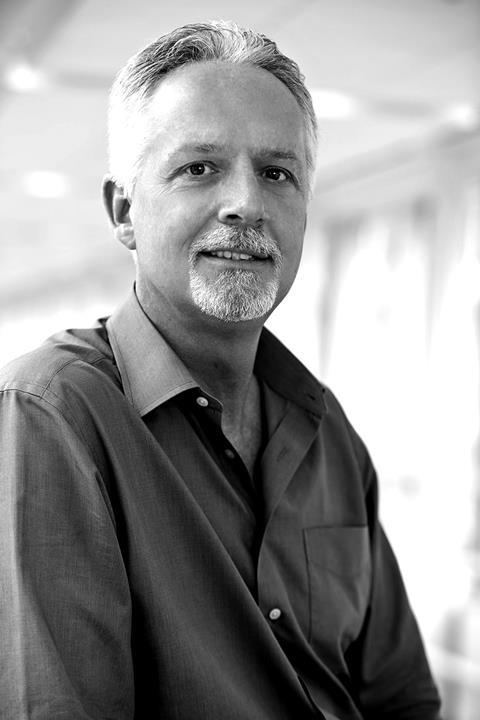 JEFF ROSICA - president, Avid
As we head into 2018, we're facing the reality of full-scale media production in the cloud. This brings the opportunity to increase capacity and ease the financial burdens of content creation and distribution.
Deploying a full-scale, cloud-based workflow enables media organisations to grow viewership and brand affinity, connect with audiences in new ways, and fully protect their assets by operating in a secure environment.
It's easy to scale resources as needed to address peaks in demand and tap into economies of scale across workgroups.
The flexibility of cloud services enables them to maximise the value of their assets by expanding to new outlets. Material can be repurposed to exploit new revenue streams by making content available everywhere consumers want to consume it.
It's an exciting new landscape enabled by cloud-based technologies – scalable, agile and flexible infrastructure that has the power to change production processes industry-wide.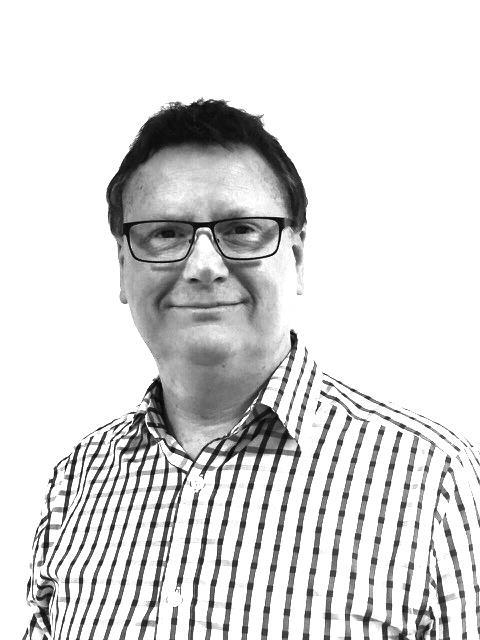 HOWARD TWINE - director of software strategy, Editshare
The concept of automated online assistants is now commonplace. However, for our industry, there is little faith in this kind of machine learning or AI, because it takes away the artistic and innovative input required to produce great content.
However, for certain applications like reality TV and sports, this technology is starting to come of age. Over the next 12 months, content producers will start to put more faith in software algorithms to automate and assist the production process.
In its simplest form, machine learning can help with product placement in drama that leads to better revenue recognition for a product sponsor. The classic example of this would be ensuring that only one of two popular soft drinks is seen in shot.
A similar application is in the field of automated quality control (AQC). Although an AQC system could tell you that the picture is upside down, that is useless if it's a shot from the inside of an aircraft doing a barrel roll.
The clever bit is to combine the two types of algorithm so that the picture-upside-down detection is turned off because the metadata created by the image-recognition software says it's an aeroplane. The closer together these technologies get, the better enriched the content will be.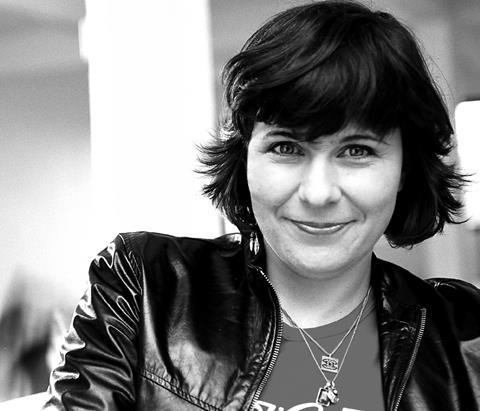 EMMANUELLE GARNAUD-GAMACHE - director, international development, Bcom
The VR market is still emerging, although a genuine ecosystem is falling into place and the technologies are becoming more mature. However, there is no fully immersive experience without perfectly spatialised sound. Progress has been made in the fi eld, with simpler-to-implement devices at relatively low cost.
For distribution, 5G is becoming a growing theme, although IP distribution remains the major trend in recent years.
AI has already found a purpose in every conceivable audio-visual sector. One symptom of this trend was the start-up Valossa, a spin-off of the AI labs at University of Oulu in Finland, which created buzz with its 'video recognition as a service' portal. This makes it possible to generate an impressive quantity of data about people.
The HDR format continues to be a major issue for manufacturers: it lets them improve contrast, colour saturation and the image detail in HD and Ultra HD. New markets are cropping up for 'gap fi ll' technologies during the transition to all HDR.
RICHARD HEITMANN - vice-president, marketing, Aspera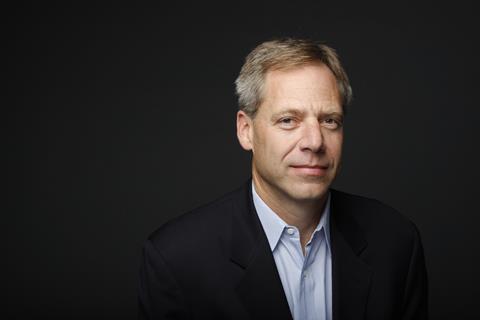 Today's new breed of producers are creating content in a growing number of formats to support higher-quality resolutions, various screen sizes and consumer devices. As file sizes, formats and the sheer volume of content increases, media companies must create and deliver assets faster and more efficiently than ever before.
This year saw full-scale media production industry-wide take off into the cloud, providing operational and financial benefits and relieving the strain on servers, storage and network resources deployed on-premises.
Cloud-based applications are enabling users to scale production resources up or down as needed, which eliminates infrastructure overinvestment to meet peak demand.
In 2018, more efficient broadcast-quality streaming will be critical. New software will enable live streaming of broadcast-quality video globally over the internet with glitch-free playout and negligible start-up time, completely changing the economics of live streaming.
This reduces the need for expensive and limited satellite-based backhaul, transport and distribution, and could have a dramatic effect on streaming services.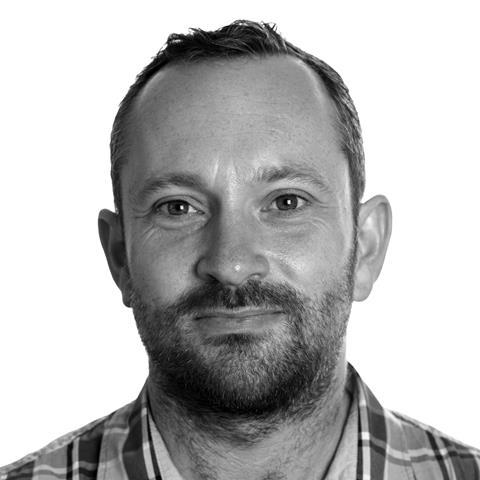 DAF REES - deputy director of operations, Arena Television
Since the very first OB, capturing the procession following King George VI's coronation in 1937, when the BBC sent a modified truck chassis, little has changed in the way we capture live events.
With the debate about suitability of IP in the live production space finally shifting towards a consensus of approval, or in some cases at least, begrudging acceptance, we'll see more equipment come to market with direct IP connections, and facilities continue the migration from SDI to IP.
As people get to grips with IP, perhaps at last we'll see a fundamental shift in the approach to outside broadcasting.
One area where we'll see this shift emerge is a decentralised approach with different production elements being contributed from diverse geographical locations. This can only be achieved where suitable guaranteed bandwidth of appropriate latency exists, but that capacity is improving year-on-year.
However, more IP-based facilities will bring a new set of challenges, especially where OB units from competing companies exchange signals as a matter of course.
Traditionally, this has been achieved by laying copper cables from truck to truck to exchange baseband video and audio feeds.
Consideration will have to be given over the next 12 months to reaching an agreement for securely exchanging signals between unfamiliar, vendor-diverse IP ecosystems.
Unquestionably, HDR will continue to create a buzz into 2018. Producing HDR, wide colour gamut content is not an onerous challenge in and of itself, but for live productions that must maintain an SDR, standard colour gamut deliverable, the challenge of perfecting the workflow to enable satisfactory HDR and SDR output will continue.
Broadcast TECH - December 2017
1

2

3

Currently reading

Ask the experts - what's in store for 2018?

4

5