If you want to attend a film festival with a difference, and see which top lenser wins the Gold Frog, hop over to Bydgoszcz in Poland for Camerimage, the International Film Festival of the Art of Cinematography, says Michael Burns
The 25th edition of Camerimage, the International Film Festival of the Art of Cinematography, takes place in Bydgoszcz, Poland, from 11 to 18 November.
This unconventional but prestigious festival recognises films for their visual, aesthetic and technical values, rather than box-office success, acting talent, or even purely critical acclaim.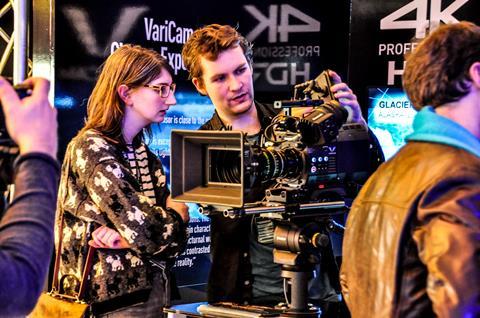 The festival's international marketing co-ordinator Dariusz Wyczolkowski says Camerimage stands out from the rest of the film awards by putting the spotlight on cinematographers and their work.
"This is not only [about them] providing great images, but also working with directors in making the images impactful and emphasising the story, as well as working with production designers and costume designers on mise-en-scène, creating new and exciting cinematic worlds, or helping actors create better roles through the use of light, shadow, colour, or simply camera movement," says Wyczolkowski.
The organisers are adamant that Camerimage is not a festival dedicated to technology, but to the art and people who create it – a fact reflected by the festival attendees.
"Just as some cinematographers are not masters of technology but use it to create beautiful and meaningful images, we try to present the side of cinema that is too often forgotten by the mass media and popular culture," Wyczolkowski says.
COMPETING VISIONS
As with other festivals, Camerimage hosts more than one competitive showcase of films, but there's a particularly large array of screened competitions on offer. The main competition celebrates "narrative feature films where the image significantly contributes to a story".
Prizes are awarded in the form of the Bronze, Silver and Gold Frog. Australian Grieg Fraser won the top gong/amphibian in 2016 for his cinematography on Garth Davis' Lion.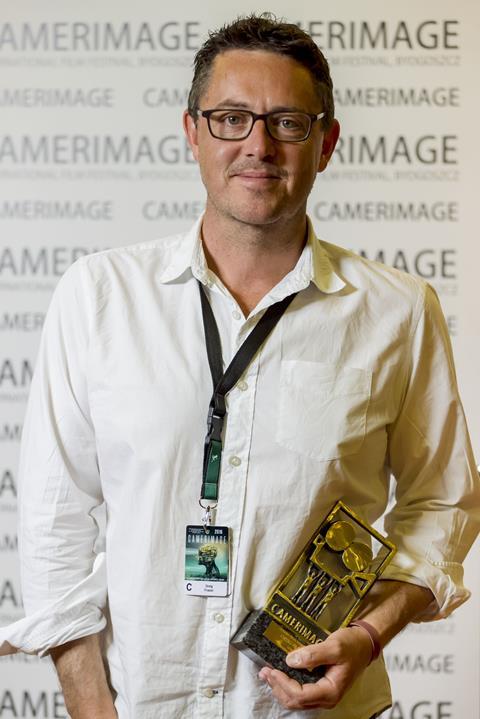 Besides the main competition, there are committee-selected awards for Documentary Films, as well as Music Videos, Advertising Spots and Polish Films.
A new section of the festival, the TV Pilots competition, recognises television cinematography, focusing on pilots/first episodes.
The organisers say this has been introduced due to the rise of more visually engaging TV shows that make use of top film-making technologies. Oscar-winning cinematographer Robert Elswit scooped the award last year for HBO's The Night Of: The Beach.
Wyczolkowski stresses that the committees don't stick to a pattern when looking at films to nominate for the competition screenings. "The idea is to select films that use the visual language to tell captivating, interesting stories," he explains.
"They may be topical, important and timely, they might present some other perspectives, or they may bring the viewer to another world, but they do not have to be original or unique. The most important thing is for them to use the film language to evoke emotional responses and make us think and reflect upon humanity and the world we live in."
John Toll will be the recipient of the Camerimage Lifetime Achievement Award at this year's festival. The American cinematographer and two-time Academy Award winner has more than four decades of experience in film and television.
He is acclaimed for his work on Legends Of The Fall, Braveheart, The Thin Red Line, Cloud Atlas, The Last Samurai, Almost Famous and Billy Lynn's Long Halftime Walk, as well as the pilot for Breaking Bad and all 23 episodes of Sense8.
Camerimage describes Toll as "both a distinguished craftsman who can face any technological and logistical challenge on set, and a true artist of cinema.
"When working on epic Hollywood films, he used light, shadow and camera movement to create striking moments of intimacy that define characters, while infusing smaller projects with beautiful scope and a sense of exceptionality."
CHANGING ATTITUDES
Australian director Phillip Noyce, known for films such as Salt, Rabbit-Proof Fence, Dead Calm and Patriot Games, is set to receive the Lifetime Achievement Award for Directing.
According to the festival organisers, the award is being given, "not only because Noyce has made many impressive films with which he tried to change people's attitudes and the way of thinking about others, but also due to the fact that he has always valued cinematography as one of the most important aspects of the art of film-making".
Noyce will meet with Camerimage participants during a Q&A session after the screening of one of his films.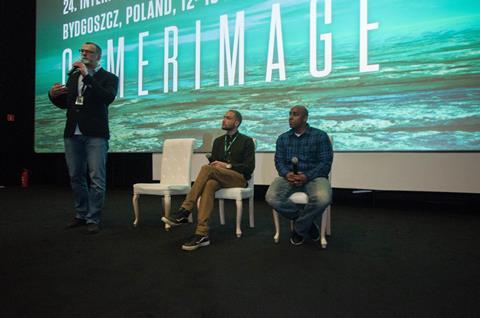 Also appearing is Frederick Wiseman, honorary Oscar recipient and author of more than 40 documentary feature projects. He will talk with the festival's participants about his documentary ethos, inspirations and passions, and will accept the Camerimage Award for Outstanding Achievements In Documentary Filmmaking.
Wiseman's films, often made in collaboration with cinematographer John Davey, who will also be a guest of Camerimage, offer what the festival organisers describe as "an audiovisual amalgam of emotions, thoughts and reflections that makes you stop what you are doing, take a look around, and adopt a new perspective".
Wiseman will also meet the festival's participants after the screenings of selected projects.
"We've concentrated on providing the best possible programme, including more than 300 films, and an enormous exhibition of David Lynch's endeavours
Dariusz Wyczolkowski, Camerimage
Paul Hirsch, who has worked in the film industry for half a century and has been honoured with numerous awards and accolades, including an Academy Award for Star Wars: Episode IV – A New Hope, will also come to Bydgoszcz.
The editor of Blow Out, Mission Impossible, Falling Down and Footloose, among others, will accept the Camerimage Award for the Editor with Unique Visual Sensitivity.
"We have concentrated on giving our participants the best possible programme, including more than 300 films, and an enormous exhibition of David Lynch's endeavours," says Wyczolkowski. The latter is a special showcase and celebration of the artistic works of the American auteur responsible for Eraserhead, Blue Velvet, Twin Peaks and Mulholland Drive.
As well as a film-maker, Lynch is a painter, graphic artist and photographer, music composer and performer. The festival organisers will be presenting around 400 of Lynch's works at the Centre of Contemporary Art (Znaki Czasu) in Torun, ranging from his earliest sketching explorations in the 1950s, through his painting/film inspirations from the 1960s, to his latest works.
The festival also encompasses the Camerimage Market, where leading film technology developers present their wares. Last year, the likes of Arri, Panavision, Canon, Hawk, Sony, Red and Zeiss provided guests with the chance to see and try out their products.
Also on the programme is the Camerimage Forum, offering a platform for discussing issues of importance to cinematographers and the film industry.
There are also special screenings and premieres, review programmes, including the Baltic Cinema Review and the Irish Cinema Review, as well as retrospectives, meetings and accompanying events, such as photography exhibitions and music performances. It's certainly worth taking a week out to visit.
NEXT GENERATION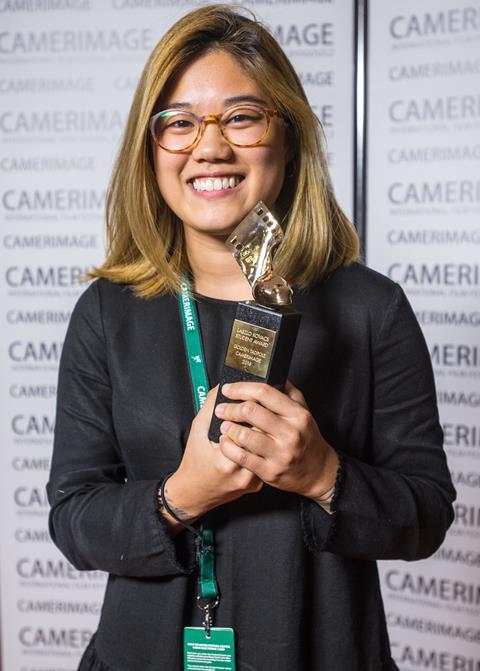 The festival doesn't just recognise veteran cinematographers, but also encourages the participation of the next generation.
Feature Debuts were introduced in 2010 as two additional competitions to enable new film-makers to be recognised alongside the more established talent of the main competition.
The selection committee nominates first or second non-documentary feature films made by young directors and cinematographers. Juries consist of renowned directors, DoPs, producers and other film-makers.
The Student Etudes competition supports the development of novice film-makers and provides an opportunity to encounter the work of students from around the world.
The judges award the Laszlo Kovacs Student Award, the Golden Tadpole (2016 winner Rachel Liew, pictured), for the best cinematography, along with Silver and Bronze Tadpole awards for the runners-up.
Several dozen film schools submit their best films every year to the competition, with those selected being presented as a part of the festival, at screenings for the audience and international jury.
In a further boost for young talent, all films nominated in the Student Etudes Competition at Camerimage qualify for consideration in the Student category of the Oscars.
Broadcast TECH - December 2017
1

2

3

4

Currently reading

The art of image making

5