Director allegedly invested funds in cryptocurrency and transferred cash to a personal account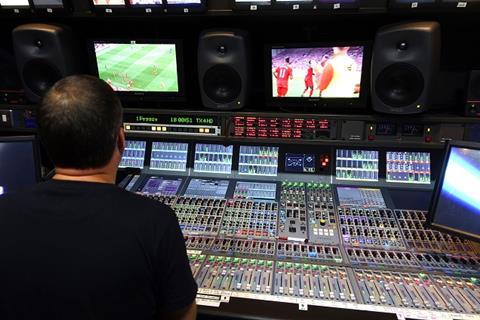 Court filings from a civil case brought against former Arena TV directors Richard Yeowart and Robert Hopkinson by administrator Kroll has revealed how the pair allegedly committed the £282m fraud.
The administrator revealed the extent of Arena TV's debt at the beginning of the year, with 55 lenders owed £282 million between them. Of those, 46 creditors, owed a total of £182 million, "do not have recourse to any assets", and there is "a shortfall of several thousand assets".
In addition, the Serious Fraud Office has launched a criminal investigation, with two people arrested - who are thought to not be Yeowart and Hopkinson.
Court filings from a civil case brought by Kroll against the pair, and reported by The Times, reveals how the fraud was allegedly committed. In 2012, Yeowart set up Sports Online Limited, a company registered in Hong Kong that the filings claim was used for the scheme.
It is claimed that Yeowart would 'sell' equipment from Arena or Sports Online to an intermediary company - which appears to have been complicit. The intermediary would then 'sell' it to an asset-backed lender. This 'equipment', much of which did not exist, was then the subject of a hire purchase agreement between Arena and the lender, which did not handle the goods itself.
Then Yeowart would allegedly send pictures of the equipment with its false serial numbers, along with false certificates, to the lender to show Arena had received it.
This apparently aimed to hide the fact the equipment did not exist and wasn't procured from a third-party supplier as part of ordinary business processes.
It is also alleged that Yeowart told the intermediaries the price to be put on these false invoices, which was in excess of the market price. The intermediaries were paid 1% of the inflated purchase price as a commission.
In addition, Arena allegedly operated undisclosed bank accounts, which were used to carry out the fraudulent schemes.
Yeowart is also accused of misappropriating company funds. He opened a cryptocurrency account with Luno Money in September 2019, transferring €275,280 (£231,135) and £480,500 of company money into the account. He also transferred £950,000 from the company to an account in his name.
In the same year, Hopkinson and Yeowart used €1.8 million (£1.5m) of company money to buy a seafront home in Sitges, close to Barcelona.
Arena's remaining assets have been auctioned off, with the results of that sale yet to be announced. A defence is yet to be filed in the case.