Alex Coxon profiles some outstanding women working in the VFX sector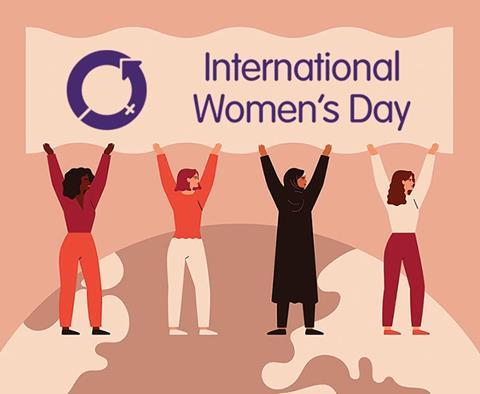 A recent article in The Guardian spoke about the lack of women, especially senior women in VFX. The facts speak for themselves, as according to the UK Screen Alliance 2018 Workforce Survey, women make up just 27% of the visual effects workforce.
This needs to be improved, and to try to encourage this, we need a celebration of all the women who do so much in, and for the industry, to hopefully inspire others.
So in recognition of International Women's Day 2021, let's celebrate women in VFX, those who are really making a difference.
Let's start with three women who are owners of well-respected independent award winning VFX facilities BlueBolt and One of Us. Between them have worked on the biggest and best episodic TV dramas in recent years from Game of Thrones, Peaky Blinders, The Crown and Bridgerton.
Both companies are very considered in their approach to business, with boundless creativity and integrity. Both have co-incidentally made the decision to not open studios globally but concentrated their offering in the UK. Between them, they employ a combined figure of around 300 people.
Lucy Ainsworth-Taylor and Angela Barson, co-founders, BlueBolt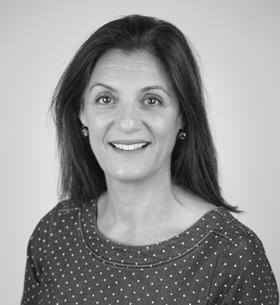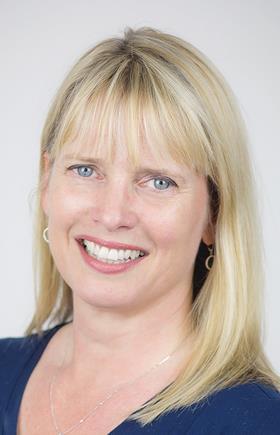 BlueBolt was set up in 2009 by CEO, Lucy Ainsworth-Taylor, and Creative Director, Angela Barson. Both coming from MPC, they knew there was a gap in the market for VFX work on television and mid-size budget features.
With no business plan and no financial backing, but all the experience required to take the plunge, they self financed a simple website to announce their arrival to London and Hollywood and a week later they had their first shots in. Six months into their inception, they landed Season One of Game of Thrones and have since gone on to earn numerous BAFTA, Emmy and VES nominations for their work.
They initially set up as an environment house with a strong emphasis on good photoreal VFX that could be achieved without the expense of CG, however it has evolved from there. They now regularly create full scale CG Armies and CG crowds and recently completed a full screen plane crash. In the last four years, knowing 3D had to become far more part of their repertoire, this area and grown substantially. Now they have a lot of complex CG work coming in, including complicated water work, volcanoes with erupting lava and lots of supporting creatures.
Not only is the studio privately owned by two women but 35% of their workforce are women. The management team is predominantly women, Tracy McCreary has just been promoted to managing director, having returned from maternity leave, Cath Duncan is head of production, Lucy Tait as finance manager and Claudia Erbar as head of HR. Creative director Angela Barson is one of a handful of top-end female VFX supervisors in the UK.
Ainsworth-Taylor is proud of her strong management team and believes that fair work practice and equality in the workplace needs to be at the core of the company. "We need to lead by example and make every effort to have a diverse workforce…however the male side of BlueBolt is just as vital and we have never looked as ourselves as a 'female only' run company, we are a team and we have some of the finest talent under the BlueBolt umbrella at the moment be it male or female.
As we headed into 2021, the facility is full to capacity for most of the year. Some of its slate includes The Northman, The Great Season 2, Becoming Elizabeth and The Last Kingdom Season 5. Despite the challenges of the past year, the company used the shut down period to its very best. It managed to get both its storage and machine room off site and even found some new premises in Victoria. It has set itself up to be in a strong position for further growth and development.
Rachael Penfold, company director, One of Us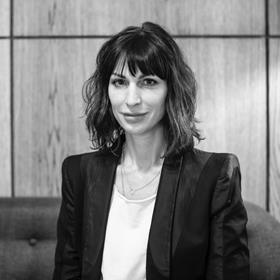 One of Us company director, Rachael Penfold, set up the independently-owned VFX facility in 2004. Alongside her co-founders, Tom Debenham and Dominic Parker, Rachael has carefully and successfully steered the company from boutique facility, with a reputation for tackling design and creative challenges, to a company able to execute ever more complex and sophisticated work on a far larger scale.
Employing over 200 people, with 31% female, Penfold believes the studio's most important asset is its artists, and takes care in every aspect of their development, making sure there are openings for young talent from all walks of life,
Penfold believes that with competing pressures on visual effects companies, it's important to keep issues of equality and diversity high up the agenda and to have good visibility of women in leadership roles.
At One of Us women occupy a number of key roles: Aimee Dadswell is head of production, Sharleen Kelly is financial director, Catherine Mullan is head of animation, and Ceylan Shevket Jawara leads the creature team, Arpita Venugopal is a CG supervisor.
One of Us's relationships with streaming services has its roots in the first two seasons of Netflix's The Crown. Rachael was instrumental in bringing this series to the company. But for certain filmmakers One of Us are equally well known for their visual contributions to projects like Under The Skin, Matteo Garrone's Pinocchio, Malik's The Tree of Life all the way to Star Wars: The Last Jedi and Disney's Aladdin. They have been recognised with BAFTA, Emmy and RTS awards and nominations, and are sought out by filmmakers and producers looking for craftsmanship and creative partnerships.
Despite the pandemic, 2020 was a creative highlight for One of Us, with its impressive VFX on The Midnight Sky, and Bridgerton, two of the most high profile and critically acclaimed projects from Netflix to date, as well as its work on Luca Guadagnino and HBO's We Are Who We Are amongst many other projects.
Kate Brady, compositor, BlueBolt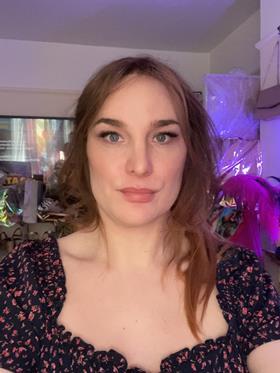 Brady has been in the industry for 12 years; seven of which have been at BlueBolt. As a transgender woman she feels fortunate to have a very supportive space at BlueBolt, and says it's a very LGBT friendly and diverse company to work for.
A supremely talented compositor, Brady's first project at BlueBolt was Jupiter Ascending and has since built up an impressive credit list, including Man from Uncle, The Imitation Game, The Night Manager, The Last Kingdom, Peaky Blinders, Catherine the Great, Mary Queen of Scots, among many others.
Catherine Mullan, head of animation, One of Us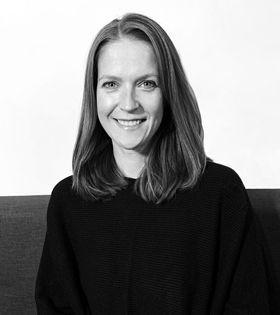 Catherine joined One Of Us as an Animation Supervisor from MPC. She started her career at Framestore as an animator on Harry Potter And The Chamber Of Secrets, going on to work on a further four Harry Potter films. She moved to MPC where she took on lead and then animation supervision roles on multiple projects from Maleficent to Pirates of the Caribbean and Tim Burton's Dumbo. An integral part of the One of Us team, one of Catherine's most recent animated creations was Gary the raccoon for Disney's Godmothered.
Valentina Bartiromo, compositor, Rumble VFX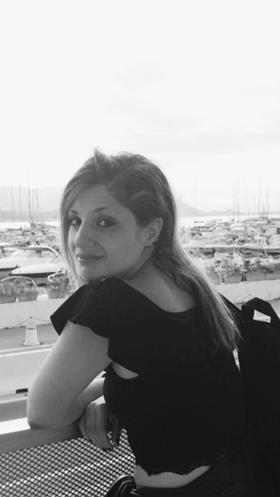 Born and raised in Italy, Bartiromo started her career in the VFX industry in 2010 when she moved to London. With experience as a VFX compositor for commercials, episodic drama and feature films such as Guardian of the Galaxy, The Crown, Britannia and The Watch, Bartiromo has worked at some of the most respected facilities in London, including MPC, Framestore and The Mill.
Valentina is currently VFX compositor on Pennyworth, season 2 at Rumble VFX and has completed the Unreal Fellowship course.
Kath Smith, VFX co-ordinator, freelance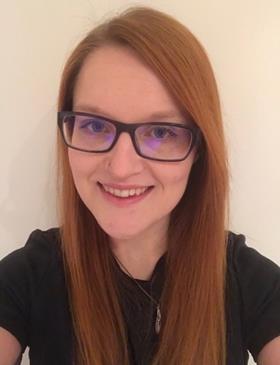 Self confessed workaholic and lover of all things VFX, Smith started working as a runner at MPC in 2014 and quickly realised VFX production was the career path she wanted to take.
Smith decided to go freelance there years ago, as she wanted to have a new challenge as well as gain some on-set experience. Joining Pennyworth at the beginning Feb 2020 she was able to experience how VFX works during the shoot production as well as in post-production. When productions stopped during the first lockdown of the pandemic, Kath joined the News of the World team for the show's final delivery push, before Pennyworth started back up last August.
Artemis Oikonomopoulou, VFX supervisor, Cinesite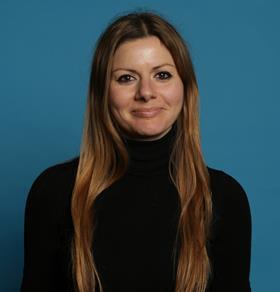 Oikonomopoulou has a 20-year career and a wealth of experience in creating challenging visual effects. Her achievements were recognhised in 2020 when she was announced as a newly elected member of the Academy of Motion Picture Arts and Sciences. She joined Cinesite at the end of 2020.
Last year, Oikonomopoulou delivered the forthcoming sci-fi thriller Infinite, having previously been visual effects supervisor for Mermaid 2, sequel to the all-time highest grossing film at the Chinese box office. She supervised a US unit for Venom in 2018 and more recently she was on location at the pyramids in Egypt for Death on the Nile.
Having studied computer animation and visualisation to Master's degree level at Bournemouth University, Oikonomopoulou began her career at Cinesite. Over the following 12 years she honed her skills in lighting and shading, serving as CG supervisor for Edge of Tomorrow, Iron Man 3, Prince of Persia: The Sands of Time and John Carter.
Anne Akande, VFX producer, freelance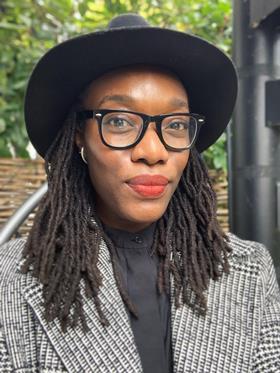 A freelance VFX producer with in-depth knowledge and experience working in VFX, software development, VR, immersive formats and AR applications, Akande is highly experienced at working with senior management, creatives and executives whilst budgeting, winning and producing high-end TV series, interactive experiences, VR walkthroughs, and ad campaigns. A confident team leader with hands on experience setting up shoots and dealings with crew at the forefront of production, Akande's credits include, Devs, Riviera and Letter fo the King, all whilst at Dneg.
Sally Goldberg, VFX supervisor, IMG VFX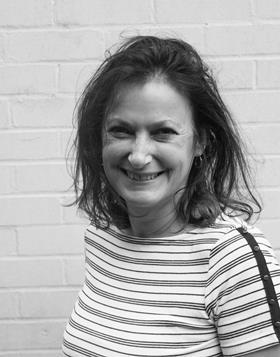 With over three decades of experience IMG VFX co-founder and VFX supervisor, Goldberg is one of the most experienced and talented VFX professionals in the industry. As in-house VFX supervisor for IMG VFX, Goldberg works across all their projects, most recently The Third Day for Sky/HBO and Pennyworth for Warner Horizon Television.
An expert in CG and creature work, Goldberg has supervised CG on numerous high profile feature films, episodic TV series and commercials. Her impressive credit list includes, Harry Potter and the Chamber of Secrets, Inkheart, Vantage Point, the critically acclaimed Guinness Dreamer commercial, Merlin and Atlantis.
With a mix of creative flair and technical knowledge, Goldberg decided to use this combination to set up shop on her own in 2008. Since running her own business Goldberg has successfully established a network of remote artists to work with on an array of film and TV work, using tools and practices created on each series to develop and expand on for subsequent projects.
Alesja Surubkina, compositor, Vine FX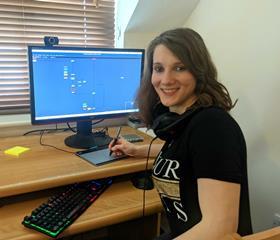 Surubkina has worked in the VFX industry for the past seven years and her interest in the visual started when she was a child in Latvia. After relocating to the UK Surubkina earned herself a first class degrees with honours in visual effects and motion graphics and, after two years of compositing work, landed a role as roto paint artist at Framestore. Surubkina's credits include Apostle which won a Welsh Bafta for the visual effects and War Of The Words, season 1, RTS nominated for its visual effects, and her my first big project as a compositor with Vine FX.
Patricia Llaguno, 2D supervisor, Framestore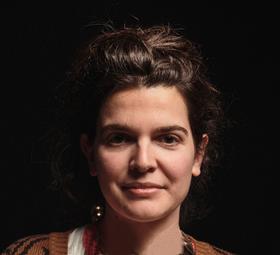 A Film & Video graduate from the University Of The Arts London, Llaguno joined Framestore in 2003 as a digital compositor, and, thanks to her creativity, technical nous and diligent work ethic, rose through the ranks to become compositing supervisor. Her varied credits speak to the depth of her talent and skill, adding photoreal finesse to extraordinary out-of-this-world blockbusters like The Martian, Beauty And The Beast and Pokémon: Detective Pikachu, while also bringing a royal sheen to the 'invisible VFX' deployed on 2019's hugely successful Downton Abbey. Most recently, Llaguno worked on A Boy Called Christmas - an all-star adaptation of Matt Haig's much-loved children's book. Within Framestore, Llaguno is renowned as a creative and organisational force, bringing a keen artistic eye to every project she works on and drawing out the very best in every team she leads.
MJ Cunha, runner, Milk VFX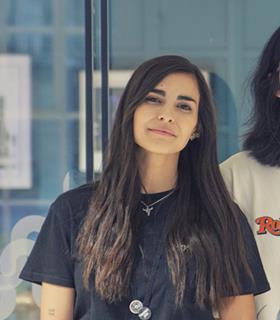 Dedicated Milk VFX runner, Cunha realises the importance of her job and of the value in being able to observe all the various roles it takes to run a facility, she appreciates and has the chance to learn from all the different types of talent. Cunha considers a runner to be like a meerkat: always looking around while multitasking and making she can assist even before someone requires her to do so.
After only two months at Milk, Cunha got the chance to work on her first VFX shots and used her skills to provide roto and prep work for the Netflix film, Rebecca, where she was supported by the head of department.
Cunha studied 2D compositing at Escape Studios when she moved to London, after a completing a graphic design course in Portugal.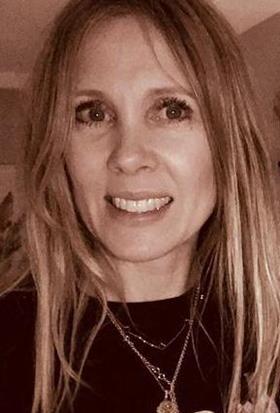 Alex Coxon is a PR and marketing consultant for VFX studios and supervisors