76.4% of consumers regularly use the platform, but crackdown on password sharing could have a negative impact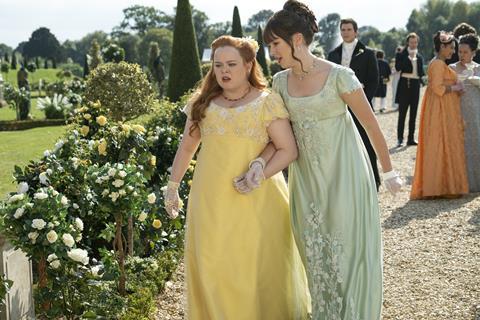 Consumer research platform Attest's Quarterly UK Media Consumption Tracker has found that viewership of the major streaming platforms continues to grow.
Meanwhile, live TV and use of free on-demand services continues to drop, with nearly a quarter of people (at 25%) not watching any live TV now (a 1.7% increase from Q4 2021), and 24% don't watch free on-demand services (a 2.4% increase). However, the total amount of time the public spends watching TV has grown, and Peaky Blinders and Bridgerton came out on top as the best shows.
Attest found these results by asking 1,000 nationally representative working-age consumers based in the United Kingdom between 28 December 2021 and 28 March 2022.
4% more people are watching Netflix at least once a week, with 76.4% of consumers saying they regularly use the platform. Disney+ recorded faster growth, with an extra 7.3% watching weekly, but still only has 37.6% of Brits tuning in regularly. Amazon Prime grew by 3.3% to 47.4%.
This will be a boost for Netflix, after revealing in its 2022 first quarter results that it has suffered a drop of 200,000 subscribers globally. It expects another 2 million in the next quarter. These latest results don't absolve that though, and Attest noted that an expected crackdown on password sharing is likely to have a negative impact on viewership.
However, binging on TV is dropping off from its pandemic highs, with a 3.6% decline in people watching subscription streaming platforms for more than four hours a day, bringing the figure down to just 5.7%. There was a 5.7% increase in the more modest viewing time of 1-2 hours.