Dominic Allen, video director and scriptwriter at DRPG on returning to shoots post-lockdown and the new role of the Covid Operative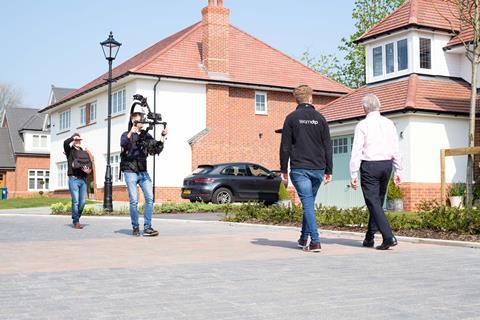 It's an irony most of us have witnessed first-hand – as the world has become socially distanced, the basic need for people to have human interactions has become even more prevalent.
Just as lockdown brought most things in life to a temporary halt, location shoots also went into hibernation.
But whilst our clients have found new ways to make their own content – via zoom recordings, selfie-vids and re-purposing of existing archive/stock footage – we've been getting busy with virtual broadcasts, remote directing and socially distanced studio filming.
The reality is the studio has never been in such demand, with often up to 10 productions a week, both live and pre-records, resulting in the opening of a new studio in Hartlebury and two in Windsor.
Channel 5's The Gadget Show has been back in our studios after Season 31 was postponed in late March.
Strict protocols are in place to ensure that the presenters and crew do not use public transport to reach the studio, while social distancing will be strictly enforced on-set and filming is taking place without a live audience.
Location filming won't return overnight, but as we speak, we're getting back on the road (in our separate cars) to get back to what we do best.
Now, let's be clear - shooting from the hip this is not.
In fact, it's the very opposite, where due care and attention are the operative words and Covid-19 casts its considerable shadow on the risk assessment.
The very nature of a typical shoot involves multiple interactions between crew and client, filming in public places and bits of kit being passed around and handled.
So, as a team, it's vital to be sensible and safety-conscious; disinfecting equipment before and after a shoot, discussing locations with the client and recceing where possible to assess what's achievable and safe.
And to date, we've done a handful of successful shoots on location for clients such as Redrow and Howdens and we've found that clients have responded well to having a dedicated 'Covid Operative' on-site. It's reassuring, and a sensible way of working right now.
Their primary job is to ensure all participants maintain social distancing, follow good on-set hygiene and that all used areas are wiped down. They can also run through a pre-qualification checklist with all participants prior to the shoot to ensure they are clear of Covid symptoms and not shielding.
This is a specific role that clients might be charged for, but whilst the climate remains as it is, it is an essential part of the crewing sheet.
Not all of this is a perfect substitute to what went before, but with government guidelines relaxing over recent weeks and R-rates slowly diminishing too, things should get gradually easier for everyone in the industry.
For DRPG, it's a case of adapting, preparing well and being mindful of the world we're living in right now.
Virtual won't be going away any time soon, and there's no doubt this will be a lasting legacy of the pandemic – an inevitable virtual evolution that suddenly happened in two quick months rather than two protracted years.
But face to face filming, and the authenticity of people, places and basic human interactions, is something that will never go away.
It's easy to get lost in the magic of filming, however there's a bigger picture now – far beyond the lens. Now, as our clients re-surface with their filming briefs, we're ready and prepared to help them connect once again, and not just via their Zoom and Teams meetings.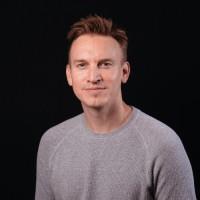 Dominic Allen is video director and scriptwriter at DRPG.