Core Post managing director Matt Brown reveals what the team learned grading Sky 1's Brassic – its first HDR production
We always do an enormous amount of pre-planning and testing in-house, but you can often get to a point with new systems where you hit a wall with theory alone. You need a live project to refine and nail down some of the elements that your testing has identified.
HDR raises so many questions and no one could really give a definitive answer until we'd applied our concepts to a real-life production.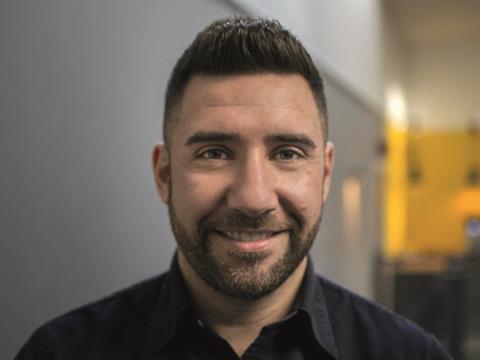 It was the first time the production team had shot for an HDR delivery, so we knew it would be easy to overthink things. From the outset, though, the team decided to purely concentrate on getting great Raw rushes with plenty of detail for post.
The whole series is beautifully shot, and we wanted to retain a lot of the vibrancy and colour, because we didn't want a stereotypical 'grim up North' look.
We graded with a DaVinci Resolve Advanced Panel using a PQ curve [for working with HDR], which helped produce a very natural grade.
The PQ curve feels like it pumps the right amount of luminance into the image at the outset. Sometimes in SDR, whites can feel clipped even at peak levels, and you often feel like you have to fight to get enough light to match a real-life look.
With Brassic, I was pulling the grade down to what felt like natural levels, rather than pushing the gamma as I would have to do in an SDR set-up. Resolve's colour management tool was a useful feature in making sure everything on the timeline matched up.
I delivered the HDR version using the Dolby Vision plug-in and then did a trim pass to create the SDR version. There are a few schools of thought, but I would always do the HDR grade first, mastering to the best possible version, and then work down from there to get the derivatives.
We quickly realised that an HDR-SDR dual delivery has to be treated as one entity, rather than trying to work on each element separately.
Making sure that what a viewer watches is as close as possible to what we've worked on in the grading suite has always been a consideration in post, but HDR elevates this even more. Sometimes, choices that are made in the HDR version can have very different consequences within the SDR delivery.
The light can be so bright that it can almost trick your iris into thinking the characters in the foreground are in shadow when in fact there is still lots of detail. If this is adjusted too far in the HDR, then when you come to convert to SDR, the balance is completely out.
It takes some getting used to, because it's going against what your eyes are telling you, but you have to trust what your grading system is showing. This may be where a colourist has to demonstrate very clearly to clients what their notes could mean for the various versions.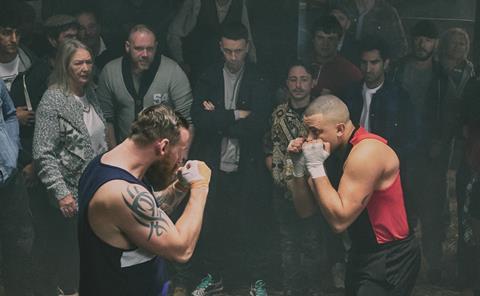 One scene is in virtual darkness, with just firelight, but in the HDR you can still see the blue of the sofa cover, and the detail in both of the characters' faces, even behind the orangey-red haze of the flames, which look incredibly realistic. If this was dialled down too much, you could lose a lot of detail and authenticity when it finally hits the screen.
If the project has a sequence requiring a series of swift edits, you're going to have to think about making sure viewers' eyes can adjust and not miss any important details – montages will need to be mapped carefully to make sure nothing jars or distracts.
There's no doubt HDR will become a standard requirement in time, but there is a lot of work still to be done behind the scenes to make sure workflows can handle all of the detail required, as well as meeting demands on final delivery packages.
It's not just a matter of simply updating and upgrading – flexibility and collaboration have to be central in both your technical setup and your relationships with the production team, broadcasters and content platforms throughout each project.
Broadcast TECH: September 2019
1

2

Currently reading

Top tips for HDR grading

3

4