Broadcast TECH surveyed 28 leading post houses for their views on the current strength of the sector and their hopes and fears for the future
UK post-production may be going through something of a golden age, fuelled by the SVoD players and their huge demand for lucrative high-end TV work, but for many in the sector, it's a story of contrasting fortunes.
On the one hand, there's plenty of work around, particularly for high-end post services (4K, HDR, Dolby Atmos), coupled with a greater understanding – especially by SVoD platforms – of the need to pay for them. However, outside of the streaming services, the amount of money facilities' traditional client base have available to pay for post services continues to decline.
Broadcast TECH surveyed 28 post and VFX houses working across different genres of TV and advertising, asking them a series of questions about the state of the industry in 2019. Their views were surprisingly consistent across the board.
We also reveal the top 10 post-production houses most admired by their production company clients.
WHAT'S IT LIKE TO BE A UK POST HOUSE IN 2019?
Charlotte Walsh
Head of post-production, Blazing Griffin Post Production
It's a great time to be in post-production as the UK is in one of its busiest years in the industry. Technology is advancing, allowing more flexibility in terms of multi-location edits and remote workflows, and the trend towards picture finishing in Dolby Vision HDR has allowed us to push creative boundaries even further.
Paul Schleicher
Executive producer, Axis Studios
It's a period of fantastic opportunity. The global streaming market is attracted to the talent, financial incentives and expertise in the UK.
At the same time, a push by UK broadcasters to support local content outside London means regional post firms are thriving.
Derek Moore
Chief executive and co-founder, Coffee & TV
With everything you read in the media about advertising budget cuts and threats from the current political situation, you would think the post-production sector would be in dire straits. But our industry is booming. Even though budgets are being stretched, there are still many clients in need of, and willing to pay for, the best artists and creative.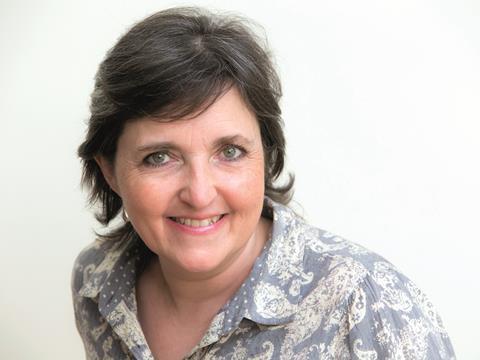 Rowan Bray
Managing director, Clear Cut Pictures
The market is relatively buoyant but challenged by hard-pressed budgets and increasing fixed costs. We need clarity about the regionalisation policies of the UK broadcasters – there's a lack of commitment to any one place, skills shortages in some regions and unpredictable volumes of work.
The globally recognised creative and technical standards of our workforce cannot be recreated in the regions overnight.
Tony Greenwood
Technical director, Core Post
Generally, it feels like there are more companies wanting to make more content in the north. Lucy Ainsworth-Taylor Chief executive, BlueBolt High-end TV production has taken over from the large studio films. Larger facilities have now all opened up TV departments and the work is being spread more widely.
Dave Austin
Managing director, The Edit
In Brighton, we've seen a big expansion in the number of production companies. Being a regional hub but close to London both helps and hinders us. We have slim margins and have to remain cost-focused for the customer, but as long as we keep giving them what they want, hopefully they will keep coming back.
Dave Cadle
Chief executive and founder, Envy
This year has definitely seen a positive change in the number of projects requiring UHD, HDR and Atmos post-production. There is clear enthusiasm from our creative and technical teams to work with the highest possible production values.
Helen Stanley
Global managing director, integrated advertising, Framestore
It's a great time to be working more in episodic programming, which is at its most ambitious. Clients want cinematic-quality visuals condensed into TV shows and this is something that Framestore enjoys doing.
John Rogerson
Chief executive, Halo
Our film business has been very strong on the back of the low pound and tax credits for international producers. The streamers have also had a major impact on the kind and quantity of TV work we're seeing.
Peter Hampden
Director, LipSync Post
There are still many unknowns around what future arrangement the UK has with the EU, yet the influx of feature and TV productions shows no sign of abating. The most demanding work is being placed in the UK, not only because it's very competitive with the rest of the world, but because we have a mature infrastructure and a world-class talent pool.
Mark Benson
Chief executive, Moving Picture Company
The birth of various VFX start-ups and changing ad agency models has created healthy competition and, more significantly, motivated our industry to work even harder at pushing the boundaries of creativity within the considerations of today's budgets and the expectations of delivering content more quickly.
Nigel Bennett
Commercial director, Molinare
The quality of projects coming through our doors has grown exponentially. There has been an increase in the adoption of high-resolution picture formats, Dolby Vision HDR and UHD. Dolby Atmos is also a high priority for high-end productions.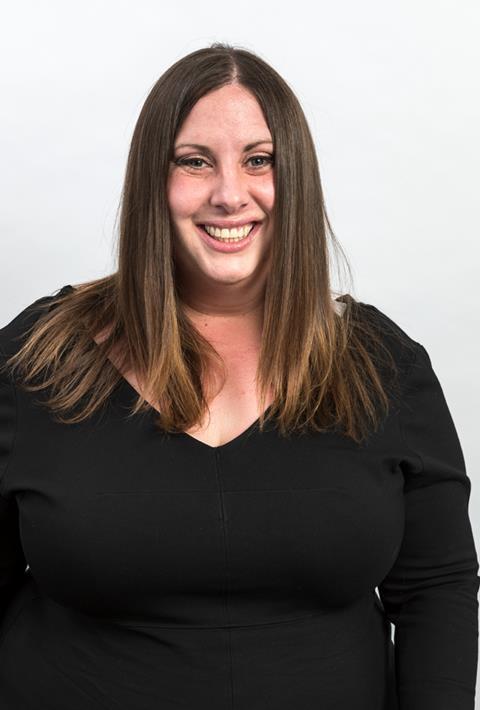 Elouise Carden
Joint managing director, Rapid Pictures & Radiant Post
We are really excited about how buoyant the industry seems to be at the moment. There are a lot of interesting projects in post right now and coming up, many embracing new technology and giving us new and exciting workflows to create and implement.
HAVE POST HOUSES MOVED UP THE PRODUCTION FOOD CHAIN?
YES
John O'Callaghan
Head of studios and post-Production, BBC Studioworks
Yes, we believe our clients see us as equals. Post houses increasingly bring more to the table in terms of on-screen innovation, technological benefits and general creativity.
Dave Cadle
An increasingly global TV industry requires customised workflows, which makes a post house the essential partner.
David Klafkowski
Chief executive, The Farm
The Farm has always considered itself a partner with all our clients. The sooner we are involved with a production's workflow, the smoother the production will run.
Helen Stanley
Studios increasingly need to be a creative partner to clients rather than just a resource to deliver images. Nigel Bennett Absolutely. I think 'partner' is the word, but that comes with trust and experience. Having built strong relationship with producers and individuals over the years, it allows us to work hand in hand with production.
Mark Benson
Definitely. We act as creative partners to our clients. It's very much a collaborative process.
Jon Hurst
Managing director, Nineteentwenty
Yes. We are engaged earlier and often consulted when choosing production partners.
Julian Aston
Chairman, Suite
Because the majority of clients have little or no understanding of the increased technical complexity, especially in relation to UHD/HDR, post houses have begun to reassert themselves in terms of collaboration.
Paul Wilkes
General manager, West Digital
We see our relationships with our clients as a partnership. We respect what they do and they respect what we do.
Nigel Gourley
Managing director, Outpost Facilities
With some streaming services, it feels less like we are suppliers and more like partners.
Rosie Ross
Development producer, OnSight
We agree with this trend. Ultimately, this strengthens the client-post relationship as well as the final product.
Jo Beighton
Managing director, Platform
It depends on the clients but more often it's yes. That is the culture we try to promote.
Jay Makwana
Commercial director, Storm HD
Post is being consulted a lot more now at the pre-production stages. It's by working together as partners, rather than suppliers, that you are able to achieve the best results.
NO
Paul Schleicher
Post-production is viewed as a technical commodity. My sense is that clients mostly take a pragmatic approach to choosing vendors. Location, cost, availability, relationships, capability and reputation all feed into decision-making.
Lucy Ainsworth-Taylor
There is a better understanding of what VFX can bring to the table among production companies now but being competitive and good at what you deliver is most important.
Rowan Bray
It is dependent on the complexity of the project, the experience of the client and the expectations of the production team.
Some projects we have undertaken this year would not been made without our expertise – and that is not necessarily universally recognised by clients across every project.
Steve Doran
Commercial director, Coda Post Production
I don't believe so. We are the service, the professionals, the people to make problems disappear and there to help advise, creating an atmosphere where directors and producers can realise their ideas.
WHAT ARE THE MAIN THREATS TO YOUR BUSINESS?
COMPETITION FROM LONDON
Charlotte Walsh
We are a relatively young post house based in Scotland. Despite industry efforts, we still struggle to compete with London-based post houses due to their many years of experience and credits. We would love to see more Scottish productions choose to remain in Scotland to do their post-production.
Michael Illingworth
VFX supervisor and owner, Vine FX
Making sure we understand our clients' needs and reassuring them that we can produce world-class work no matter where we are located [is essential].
LACK OF CLIENT LOYALTY
Rowan Bray
Clients want keener prices but are unwilling to commit to specific suppliers, which in turn makes our forward planning more uncertain. Decisions to take established programming regionally, especially at the last minute, are already affecting the capacity available in London.
HIGH-END TV
Dave Austin
It remains to be seen if the hunger for more high-end drama will kill off fact-ent TV. If it does, it could take some time before that high-end work comes to the regions. Brighton could do with a large studio to get us on that path.
Elouise Carden
Terrestrial/traditional TV is losing more of its dominance to digital platforms and this is affecting the number of commissions coming through.
RENT, RATES AND TALENT
John Rogerson
The costs of running a business in Soho are crazy. There are no existential threats as such – just simple economics. Commissioners require more for less and this filters down.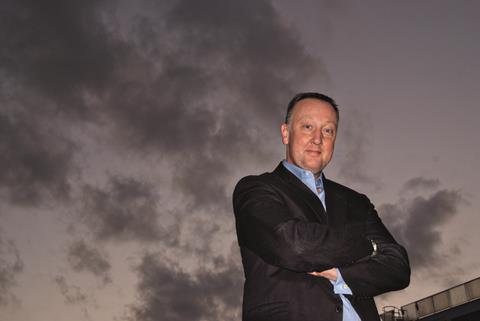 Dave Cadle
It has been the same for many years but for most of us it will be rent, rates and holding on to talent.
David Klafkowski
Boris, Brexit and heatwaves aside, shrinking budgets, Soho real estate and never having enough offlines – but these are the same every year.
Peter Hampden
Rising Soho rent and rates, and attracting top talent post-Brexit.
Paul Wilkes
The current political environment. Rising costs, particularly salaries. Finding talent.
Jo Beighton
Rising costs without clients being prepared to pay higher prices that reflect the raise in rents/salaries and so on.
Julian Aston
Ever increasing business rates.
IN-HOUSE AND POP-UP POST HOUSES
Danny Coster
Head of Moving Image, Leap
Ad agencies bringing all post in-house has often been a threat. Small start-ups/ bedroom editors are equally a threat for projects that have no requirements for client attendance. And now the appearance of virtual post and VFX houses is narrowing the pool.
SPEED OF CHANGE
Mark Benson
For us, the biggest threats will only be brought on by ourselves if we do not evolve. The industry is changing at speed, and we need to evolve alongside.
REDUCING PRODUCTION BUDGETS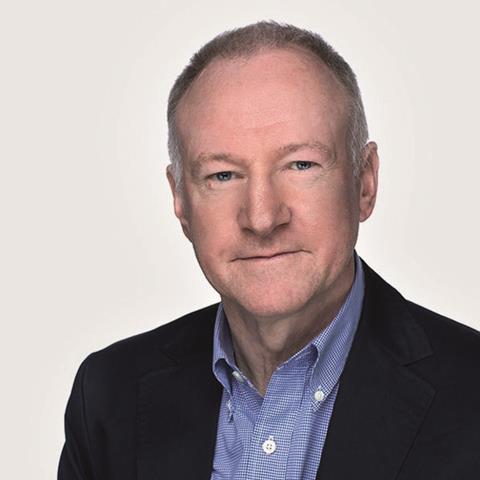 John O'Callaghan
Production budgets are increasingly being squeezed, which can have a knock-on effect on post-production if clients do not plan their costs effectively end-to-end.
Tony Greenwood
Managing reduced budgets, while delivering higher-quality content.
Nigel Bennett
There is a need for faster, more efficient workflows at a time when budgets are under pressure. The challenge for post facilities will be the sheer volume of data being managed and delivered at high resolution.
BREXIT
Jon Hurst
Uncertainty in the political landscape and Brexit is making recruitment harder.
Rosie Ross
European confidence.
AI AND THE EVOLUTION OF TECH
Jay Makwana
AI capabilities. If workflows are automated before they are ready, it could jeopardise the quality of work. Also, the tech giants jumping ahead of themselves and introducing things like 8K before the industry and consumers have had a chance to explore 4K properly.
THE TOP 10 POST HOUSES
We asked 126 production companies taking part in the Broadcast Indie survey earlier this year to rank the three post houses they most respected. Each post house won three points for every top place they received, two points for second place and one for each third place, which were added up to give a total score (shown in brackets). Here we reveal the top 10.
1 THE FARM GROUP (63)
CREDITS: Summer Of Rockets (BBC2); Riviera (Sky Atlantic)
Founded in 1998, The Farm Group works across scripted and unscripted content and has one-stop-shop post-production offices in London, Bristol, Manchester and Los Angeles.
The Farm chief executive David Klafkowski said it has "the best creative and technical staff in the business" and leads on technical innovation and "setting market standards".
One production company client said: "[The Farm] can handle true scale and the staff are unflappable when things change."
2 ENVY (32)
CREDITS: Leaving Neverland (Channel 4); Top Gear (BBC1)
Envy provides more than 200 suites for editing, Baselight grading, audio post and VFX across six sites in London. It works on long-form productions and has a separate advertising division that focuses on shortform content. "It's the only place to go when you have a really difficult film to put out," said one happy client.
3 MOLINARE (31)
CREDITS: Good Omens (Amazon/BBC2); Beecham House (ITV)
"Across our genres, we seem to have had great projects, whether that be the return of Killing Eve, BBC Studios' Mother-FatherSon, starring Richard Gere, or the upcoming Blinded By The Light feature from Gurinder Chadha," said Molinare commercial director Nigel Bennett.
One producer said of the Molinare team: "Their creative talent is exceptional and their project managers provide a huge support to the production, which is invaluable."
4 SPLICE (21)
CREDITS: Salvage Hunters (Quest); White Gold (BBC2)
Splice is the biggest post house in East London, with both a large-scale office in Perseverance Works, Shoreditch, and another sizeable facility near Old Street.
The 17-year-old firm is now planning a new London site, which will combine post services with rentable production offices.
5 EVOLUTIONS (18)
CREDITS: Thatcher: A Very British Revolution (BBC2); Race Across The World (BBC2)
Evolutions launched following a management buyout from ITN in 1994. It now has three Soho post houses, one Camden facility and three further sites in Bristol, and is one of the largest independent full-service postproduction companies in the UK.
It has also partnered with Shine TV to install a 20-suite facility in the producer's Primrose Hill base, with fibre connectivity to Evolutions' Soho HQ.
One indie that voted for Evolutions said: "It has an ability to adapt to whatever projects and demands are thrown at it."
6 FIFTY FIFTY (14)
CREDITS: The Mind Of Herbert Clunkerdunk (BBC2); Gordon, Gino And Fred's Road Trip (ITV)
Fifty Fifty recently announced a £1m plan to expand its D'Arblay Street facilities into the building next door. The move extends the 16-year-old post house's empire to four buildings in the heart of Soho and is part of a growth strategy that aims to reposition the firm as a key player in the SVoD and high-end TV market.
Managing director Cara Kotschy said: "We've narrowed down the scope of work we take on, and have dropped the stuff [corporate, promo and short- form] that deviated our attention away from our core client base."
7 HALO (11)
CREDITS: The Planets (BBC2); GameFace (Channel 4)
Halo was set up in 2004 and has since grown into a full-service post-production facility employing 75 people in Soho, working on factual, comedy, drama and feature films.
The firm was the winner in the Best Post-Production House category at the Broadcast Awards 2019 and prides itself on providing a "friendly, nurturing atmosphere where [its employees] can enjoy working and feel part of the collective goal," according to chief executive John Rogerson.
8= CLEAR CUT (10)
CREDITS: 100 Vaginas (C4); Mary Berry's Quick Cooking (BBC2)
The 26-year-old facility offers 105 suites across four sites as well as pop-up suites, which are provided on-demand anywhere in the UK. At the beginning of this year, Clear Cut acquired post house The Edit & Sound Store, which promptly underwent a full refurbishment of its eight audio suites.
Managing director Rowan Bray said: "Our bright airy facilities are comfortable and full of character, offering suites in HD, UHD, 4K, HDR and SDR."
8= SUITE (10)
CREDITS: Sally4Ever (Sky Atlantic); After Life (Netflix)
Newman Street's Suite was formed by a merger of two facilities – West One TV and Component – back in 2002 and specialises in comedy-drama. In the past 12 months, the company has invested in a second DaVinci Resolve grading suite and expanded its audio department from two to four studios.
10= DIRECTORS CUT FILMS (9)
CREDITS: The Fight For Mosul (C4); Apple Tree House (CBeebies)
Directors Cut Films was set up in 1999 and recently expanded to five floors at its London HQ, which has enabled it to expand its genre base beyond factual and light entertainment to TV drama and feature films.
"Our creatives are among the best in the business and our technical staff ensure any operational issues are fixed very quickly," said managing director Mark Manning.
10= FILMS AT 59 (9)
CREDITS: The Great Celebrity Bake Off (C4); Our Planet (Netflix)
In 2018, Bristol-based Films at 59 became the first out-of-London post house to win the prestigious Best Post-Production House category at the Broadcast Awards. One client said it has "good communications and standards".
Broadcast TECH: September 2019
1

2

3

Currently reading

Challenges of the post boom

4