David Ingham, client partner, media and entertainment at Cognizant explains how visual effects are opening up ever more creative options for producers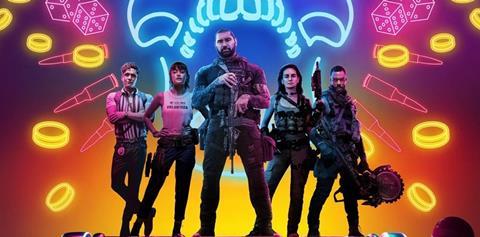 Necessity is the mother of invention and rarely has this been more apparent than during the past 12 months. The levels of innovation and agility required for television and film production to continue have been hugely impressive, though in truth many were trends already anticipated but accelerated by several years due to the circumstances. The most interesting question now is how many of these new methods, largely underpinned by technological advancements, will remain.
A prime example comes in the shape of Zack Snyder's latest film Army of the Dead (pictured). Filming had wrapped when one of its stars was embroiled in controversy. Recasting decisions in post-production are challenging but have been done, perhaps most famously when Ridley Scott reshot Kevin Spacey's scenes with Christopher Plummer in All The Money In The World. This time, however, lockdown measures prevented this; instead, the incoming actor Tig Notaro shot her entire role on her own in post-production, aided by the latest technologies and a crack visual effects team.
A knock-on effect of the pandemic has been the acceleration of investment in virtual production technologies, most apparent in the integration of visual effects (VFX) within live production. Previously, VFX productions were shot in front of green screens, with the visuals added in post-production. We can now harness the technology that drives video games such as Fortnite, to allow these virtual backgrounds to be shot live, or, as shown by Army of the Dead, to update existing footage.
This has various consequences for the industry. On-location filming, and the logistics and costs attached (which have been especially high during the pandemic), will decrease. Meanwhile, different skills will become required – for example, digital painters are needed instead of traditional set dressers. The AI technology underpinning a production will alter the entire media supply chain, allowing film-makers and actors to work with VFX in real-time – meaning what you see is what you get. The technicians and AI experts working on live productions will become as integral to operations as grips and runners.
Most significantly, post-production time will decrease significantly. By shifting VFX into real-time production rather than post-production, shows and films can dramatically reduce editing time. This means shows can air far more quickly. This is a significant bonus, given the widespread film-shoot setbacks caused by the pandemic.
It may not stop there. We may even soon reach a point where multiple actors are filmed in the same role and it is the viewer at home who can then decide who they want to see in the lead role, making us all virtual casting directors.
This in turn could combine with the increased use of deepfake technology in mainstream production – could we see images of real politicians in a series like Bodyguard, for example, or the actual Royal family in The Crown? A grey area that will soon need to be addressed revolves around the appropriate use of individuals' images in such content.
The exciting thing is that the technology transforming production is here, and has been explored far more widely due to the constraints of the pandemic. It will be interesting now to see how its usage develops and affects the industry in the months and years to come.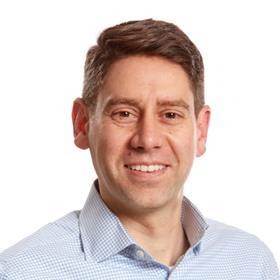 David Ingham is client partner, media and entertainment at Cognizant