In HBO's New York fantasy, life was for living - but the characters didn't stand still, says True North's fact ent chief
Sex and the City
HBO, 1998-2004
UK tx: Channel 4
There was nothing guilty about the pleasure Sex and the City gave me all the through my late 20s and early 30s.
In the '90s, friends were the new family (good job too, because my actual family were the other side of the Irish Sea) and for years, Wednesday night meant girls' night - yoga, curry, ER and Sex and the City.
SATC nailed that sense for me. Like all the best telly, it was holding a mirror ball up to the world – real life, only sparklier.
For Carrie, Charlotte, Miranda and Samantha, life wasn't for living - it was for telling your friends about. The only real point in doing anything was for the post mortem. I couldn't have agreed more.
As far as diversity goes, true, it hasn't stood the test of time; the closest they got was having a redhead ('sexy is what I try to get them to see when I win them over with my personality').
"Like all the best telly, it was holding a mirror ball up to the world – real life, only sparklier."
But that's not to say it wasn't groundbreaking. Four strong women musing about masturbation over a cosmopolitan was, literally, sisters doing it for themselves.
For me, Carrie Bradshaw was a truth-sayer: 'What if girls are your true soul mates and guys are just people you have fun with along the way?'
If it didn't tick all the boxes, in terms of the cast, it ticked a lot. Like all the best ensembles (hear-ye casting producers) there really was someone for everyone: someone we WISH we were like; someone we are REALLY like; and someone completely outrageous, i.e. Samantha.
The characters are all a bit flawed, but not fatally so. Shoes aside, their struggles are your struggles ('There is a good way to break up with someone and it doesn't involve a post-it note').
The other triumph of SATC (and decades later, this is one of the big challenges in unscripted) is that the characters didn't stand still. As Carrie put it: 'What are we going to do, sit around bars sipping Cosmo's and sleeping with strangers when we're 80?'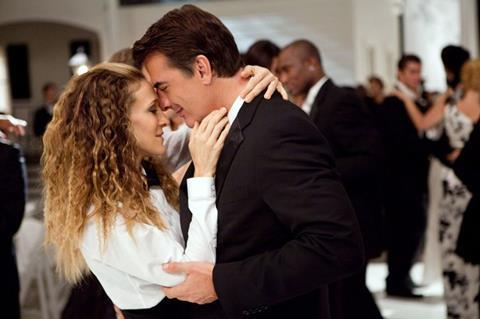 Like us, their 20s gave way to their 30s, where all the big decisions have to get made and life gets real.
Miranda moved to Brooklyn because she chose a back garden over a balcony. Samantha got stripped of her sexual super powers by the big C. Charlotte faced impotence, infertility and a ticking biological clock.
And Carrie…okay, well, that's controversial. Critics bemoan the fact that Carrie's only grief amounted to a failed fairytale in Paris before she was rescued with a big walk-in wardrobe. But true fans like me didn't consider it a sell-out. Storage is important.
In a world where it was becoming blindingly obvious you couldn't have it all, at least you could have Sex and the City for an hour on a Wednesday night.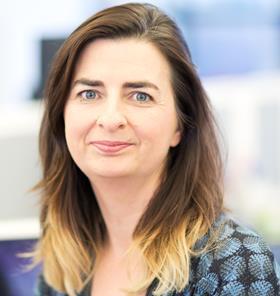 Fiona O'Sullivan is head of factual entertainment and reality at True North
Gloss & Glamour
1

2

3

4

5

6

7

Currently reading

Fiona O'Sullivan: Sex and the City

8