'It's an interesting show because, on the one hand it's politically relevant, but on the other, it's an exciting rollercoaster ride'
Distributor Keshet International (worldwide); Lumière (Nordics, German-speaking territories, Benelux)
Producer Monster Scripted; X Filme Creative Pool
Length 8 x 60 minutes
Broadcaster Viaplay(SVoD); ZDF (Germany)
From Mammon creator Gjermund S Eriksen comes another Norwegian thriller that explores the growing threat of far-right terror cells in Europe.
Eriksen has said the genesis for the idea came from the terrorist attacks by Anders Behring Breivik in July 2011, which involved the slaughter of 77 people at a youth summer camp in Utøya, Norway.
Drawing on research provided by consultants such as journalist and researcher Julia Ebner, an expert in far-right extremism, Furia (Fury) dramatises the forces that create homegrown terrorism in a peaceful country with a low murder rate.
A co-production between Oslo-based Monster, producer of NRK political and crime dramas Nobel and For Life, and German producer X Filme (Babylon Berlin), the series follows undercover operative Ragna (Ine Marie Wilmann), who has penetrated a far-right terror cell.
Early on, the detective – who is driven by the loss of a sister killed in Utøya – crosses paths with Asgeir (Pål Sverre Hagen), a former special ops officer widowed by the Russian mob.
Ragna and Asgeir then join forces to prevent a serious terrorist attack.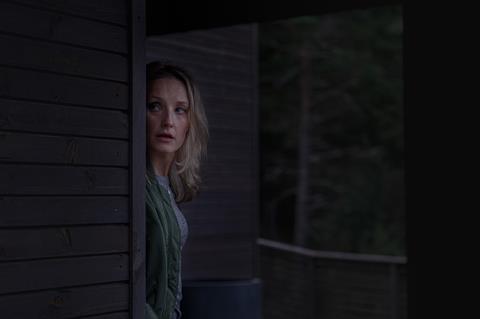 The eight-part Viaplay and ZDF series is directed by Magnus Martens, whose credits include The Walking Dead, while the German episodes are directed by Lars Kraume, who helmed ZDF and Arte's period drama Bauhaus – A New Era.
Keshet International (KI) has taken global rights, while Belgian outfit Lumière is handling the series for the Nordics, German-speaking territories and Flemish-speaking Benelux.
KI is known for its thrillers, many of which have been remade in the US – most recently False Flag (Suspicion) and When Heroes Fly (Echo 3) for Apple TV+. Furia is a welcome addition to KI's scripted catalogue, according to senior vice-president of sales Rose Hughes. "It's an interesting show because, on the one hand it's politically relevant, but on the other, it's an exciting rollercoaster ride," she says.
KI will be marketing it as a premium, primetime thriller that would work equally well on public broadcasters, pay-TV or SVoD.
At Mipcom, KI is also selling Surrounded By Enemies, a 6 x 45-minute factual companion piece on far-right extremism, also produced by Monster for Viaplay and ZDF. The series investigates several far-right groups from across Europe.
Mipcom Hot Picks: International Scripted
1

2

3

4

5

6

7

Currently reading

Hot Picks: Furia (Fury)