World's first celebrity elephant
JUMBO: THE LIFE OF AN ELEPHANT SUPERSTAR
Distributor TVF International
Producers Humble Bee Films; Infield Fly
Length 1 x 60 minutes
Broadcasters BBC1 (UK); CBC (Canada); Network Ten (Australia)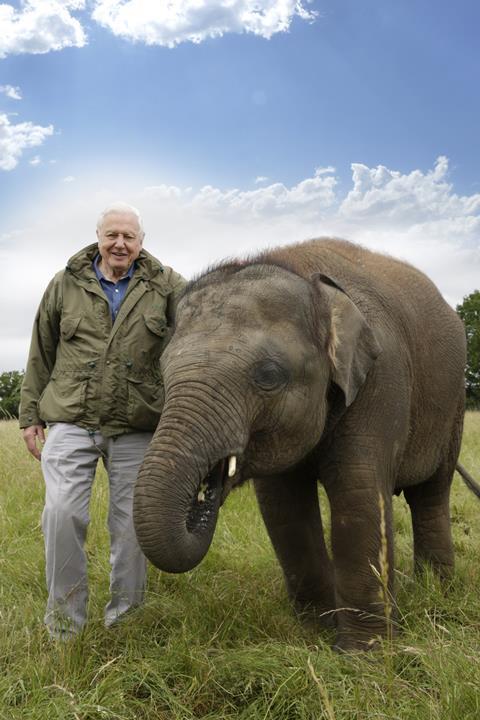 There's an elephant in the room at this year's Mipcom and his name is Jumbo.
The animal, cited as the world's first celebrity elephant and the inspiration for Disney animation Dumbo, is the subject of a one-hour BBC1 documentary from Humble Bee Films.
With Tim Burton's live-action remake of the classic movie in production, it's fortuitous that the wildlife specialist has revisited the story after securing access to Jumbo's skeleton from New York's American Museum of Natural History.
Distributor TVF International came on board two years ago as a deficit funder for the documentary, which also received funding from Canadian network CBC and Australia's Network Ten, plus Canadian producer Infield Fly.
"We're working at an early stage quite frequently rather than just buying and selling finished films," says TVF head of acquisitions Will Stapley.
"Our input is more creative, marrying producers and commissioners. We're helping many producers in Bristol get some finance to cross the line."
Jumbo's story
Jumbo the elephant came to London Zoo in 1865 and became a favourite of Queen Victoria, but was later sold to PT Barnum's circus in America. During his troubled life, the elephant was pacified by alcohol after smashing his den and breaking his tusks.
But for Stapley, the key is that this not just a documentary about a specific moment in time, it also explores how the nature of our relationship with elephants has changed since then.
"It looks at how orphaned elephants are being taken out of captivity and released into sanctuaries today, and how far we've come in changing our attitudes towards them and how we treat them," he says.
Jumbo's fame led to his name becoming synonymous with all things big and in what Stapley calls a "meta" touch, the BBC version of the doc is presented by the big beast of the natural history world, Sir David Attenborough.
It is also well-positioned to bask in some reflected glory from BBC1's blue-chip Attenborough-fronted blockbuster Blue Planet II, which launches at the end of this month.
"David's very passionate about elephants and their story and some of his most memorable scenes over the years have been with them," says Stapley.
Humble Bee, which was set up in 2009 by former BBC Natural History Unit producer Stephen Dunleavy, previously worked with the natural history presenter on David Attenborough's Natural Curiosities for UKTV factual channel Eden.
For the CBC version, veteran Canadian broadcaster and environmentalist David Suzuki replaces Attenborough.
Jumbo: The Life Of An Elephant Superstar was commissioned by Craig Hunter and Tom McDonald for BBC1. Dunleavy is executive producer alongside Infield Fly's Dugald Maudsley.
Elsewhere, the London-based distributor has several other one-off docs it is launching in Cannes. It has picked up the rights to BBC Storyville doc Accidental Anarchist: Life Without Government, exec produced by Alex Gibney.
The Hopscotch Films' doc follows a diplomat who looks at alternatives to democracy, including a farming collective in Spain.
Mipcom Hot Picks 2017: Factual
1

2

3

4

5

Currently reading

Hot Picks: Jumbo: The Life Of An Elephant Superstar

6

7