While the global fascination with Nordic noir continues, innovative Spanish drama is hard on its heels. Manori Ravindran looks at the projects set to cause the most excitement in Cannes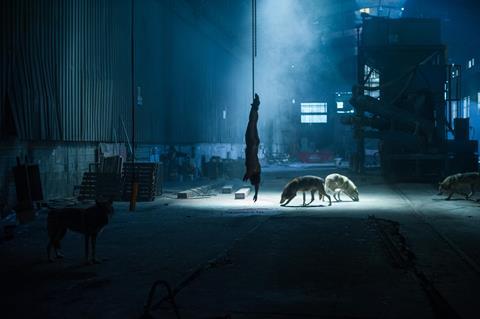 Bolstered by bold SVoD partners, inventive dramas from Spain are starting to make noise on the global stage for the first time.
Distributors such as Germany's Beta Film, Sky Vision and About Premium Content are taking on high-end Spanish dramas – breaking new ground for the region, which is emerging as a potential scripted rival to Scandinavia.
Christian Gockel, senior vice-president of international sales and acquisitions for Beta Film, will be selling Movistar+ original La Zona at the market.
Set in a Northern Spanish town three years after the catastrophic meltdown of a nuclear power plant, the £850,000 per episode drama is produced by Jorge and Alberto Sánchez-Cabezudo for the Telefonica-backed service.
SVoD service Movistar+ launched in 2015 following the merger of Canal+ and Movistar TV and is aggressively moving into original production as it goes up against the likes of HBO España, Netflix, Amazon and, shortly, Sky.
"In Spain now, it's not just broadcasters Mediaset and Antena 3," says Gockel. "There are five to six players looking for high-end drama, and because of the 2008 financial crisis, Spanish producers are very good at producing on small budgets. Even with these tiny budgets, we are seeing amazing productions with good talent on and off screen."
Beta Film signed on to co-finance and co-produce La Zona at script stage, and will aim to place the drama across Europe. Its goals for the region are to "bring European channels together with platforms in Spain", but Gockel says Spain is still a "difficult" co-production partner.
"For the moment, they need Spanish language for their audiences," he says. "They are not used to Spanish co-productions without Spanish language, so we would need to find the right project."
Beta Film's other projects out of Spain include The Velvet Collections (Movistar+), Morocco: Love In Times Of War (Atresmedia) and Farinia: Snow On the Atlantic (Atresmedia). Elsewhere, Sky Vision is launching Movistar+'s Christopher Columbus docu-drama Conquistadors and apocalyptic drama The Plague.
The latter, known as La Peste locally, follows the events after the 'black death' descends on 16th century Seville. It is expected to travel widely.
Emerging force
Sky Vision managing director Jane Millichip calls Movistar+ a "brilliant and emerging force in drama".
She adds: "The Plague's writing partnership of Alberto Rodriguez and Rafael Cobos has delivered a deeply engaging story, which delivers a thriller of scale, a pungent sense of the past, and a modernity that will satisfy today's audience."
Valkyrien distributor About Premium Content is also excited by the global possibilities of Iberian content. The firm is selling eightparter Giants (Gigantes), directed by Enrique Urbizu, a mob thriller centred around a family of three siblings.
APC founder Emmanuelle Guilbart says that Spanish drama has become "radically game-changing".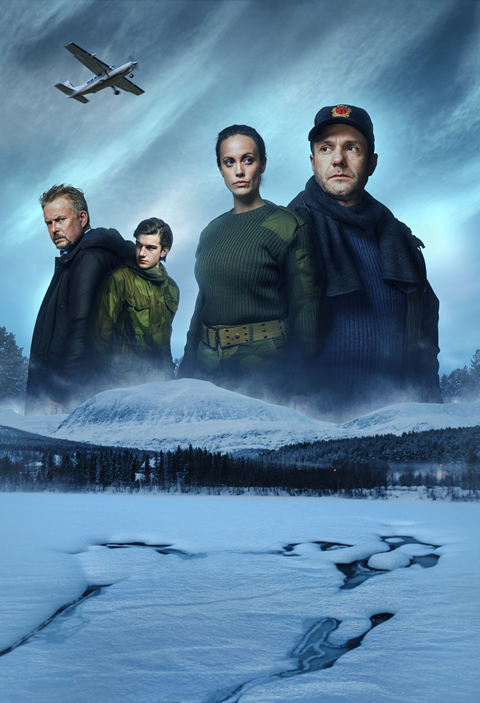 While these series will undoubtedly be hot properties in Cannes, they will face stiff competition from a colder climate.
Modern Times Group-backed DRG and Studiocanal are banking on the continuing popularity of the Nordic noir genre.
DRG is selling Arctic Wonder-produced The River for TV3 and Viaplay. Based on a true story, the Norwegian drama follows an investigation after the body of a young boy is discovered in a river by a local (indigenous) Sami girl, who is then found dead herself.
Arctic Wonder's Arne Berggren says the proliferation of SVoD platforms in the region, which includes MTG's Viaplay, HBO Nordic and Netflix, "is giving energy and hope for all producers".
Being able to produce at low budgets also gives local indies a leg up, says Berggren, who notes that "the phone is ringing every day" because more drama players want to experiment with lower budgets.
"We are trying to produce fast and on location – the way you'd do for reality shows. That's because the conditions in these locations are so extreme," he says.
DRG executive vice-president of sales Elin Thomas says she is "fielding interest" from both the US and the UK for The River.
DRG has become a "go-to distributor" for Nordic drama, says Thomas, having recently sold NRK's Monster to US cable network Starz, as well as SBS in Australia and Canal+ in France.
Meanwhile, Studiocanal has high hopes for Swedish drama The Lawyer, an SF Studios-produced thriller about a Swedish defence attorney who discovers that a client at his firm is responsible for murdering his parents.
Producer Nicklas Wikström Nicastro says there are more potential partners than ever before in the Nordic region.
"There are projects that might have been too edgy for Scandinavian TV three or four years ago, but can now be super interesting for HBO Nordic, Netflix or Viaplay," he says.
The Lawyer is a "bit more edgy than what people might expect, and a little different from the usual cop shows", Nicastro adds.
Mipcom Hot Picks 2017: International drama
1

2

3

Currently reading

Hot Picks: La Zona; La Peste; The River; The Lawyer

4

5

6