Eclectic mix of content fuels growth
Farhad Massoudi, the founder and chief executive of advertiser-funded streamer Tubi, has grand plans for the AVoD service.
Tubi, which launched in the US and Canada in 2014 and is based in San Francisco, debuted in a third major English-language territory when it launched in Australia last month. Massoudi says the service is gearing up for more growth.
"We're actively looking at extension beyond the three countries we're live in," he says. "We've seen exponential growth in the US, where we're one of the most-watched VoD services."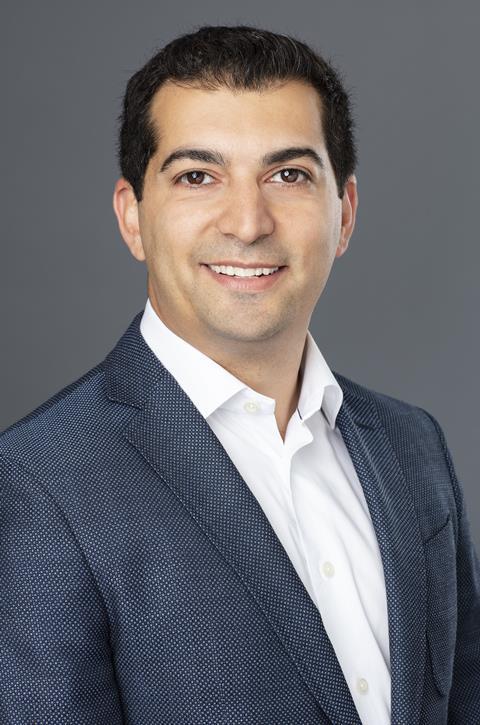 He adds that though its Australian service in still in its nascent days, there has already been "tremendous growth" as the country is a mature VoD market receptive to new players.
Tubi arrived in Australia with 7,000 films and series, which is giving the firm "plenty of learnings and data points" as to what audiences want to watch.
"We are very much a data-driven technology company and at launch we inevitably have limited data, so we try to learn quickly and evolve our library based on the information we collate," says Massoudi.
Choosing not to focus on certain titles or genres sets Tubi apart from its VoD peers, according to Massoudi. "Everyone launches their streaming service with a small library of a few originals and licenced content," he says.
"We do the opposite. We walked into Australia with a 7,000-title library, which allows us to see what viewers are interested in and appreciate. That gives us a lot of information in terms of what we're going to licence next."
Massoudi identifies a "gut-driven content acquisitions strategy" at many other VoD services, which he says results in a focus on acquiring only big-ticket programming.
This differs from Tubi's eclectic mix, with series such as The Bachelor and The Bachelorette franchises lining up alongside 1990s mythology dramas Xena: Warrior Princess and Hercules: The Legendary Journeys.
Next to those are US classics The A-Team and Punky Brewster, the original versions of Magnum P.I., Battlestar Galactica and The Bionic Woman, and cartoons such as She-Ra: Princess Of Power.
"Most of our competitors have a shallow library and spend a lot of money on the few titles they have. We're increasing our spending every month"
Farhad Massoudi, Tubi
Tubi is working with more than 200 media companies – from "long-lasting relationships with major studios all the way down to smaller indie distributors", according to Massoudi – to source content. The North American platform currently has around 15,000 titles and Massoudi aims to quickly bring the Australian service up to that level.
"To put it in perspective, Netflix offers consumers less than 1% of TV shows and movies available in the US market," he says. "What we offer is a complementary service, which aggregates far, far more – from documentaries to anime, Oscar-winning movies to British TV shows to Australian and Korean drama."
Massoudi adds that Tubi is "very, very interested in UK content" and sees "tremendous demand for it" from viewers. This is one of the key reasons he and chief content officer Adam Lewinson, a former Crackle and Fox Networks group programming exec, are headed to Mipcom, where they are both scheduled for keynote talks.
Tubi has previously announced plans to spend more than "nine figures" on content this year, though Massoudi notes this is just a baseline figure. "Most of our competitors have a shallow library and spend a lot of money on the few titles they have," he says. "We're increasing our spending every month."
Global buyers: Taking the fight to the SVoD giants
1

2

3

4

5

Currently reading

Tubi