The idea that millions of people would tune in to watch other people playing computer games would once have seemed fanciful. But the rapid rise of eSports has proved the sceptics wrong – and now TV wants a piece of the action. Carol Cooper reports
What makes live sport so exciting? A big part of it centres on that word 'live'. It describes the status of the protagonists – living, breathing humans, with tempers and tendons that can snap, who are usually possessed of some admirable physical prowess.
There is something troublingly 'un-live' about teams of pallid youths sitting in hi-tech office chairs twitching at computer screens while manipulating a bunch of avatar/ non-human protagonists blasting the bejesus out each other in pixelated dystopias.
And yet eSports is one of the fastest-growing spectator sports in the world and claims to be the second truly global sport after football. Across online and TV, it's thought that more than 500 million people around the world are watching other people play video games.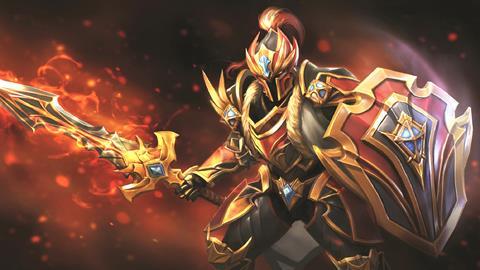 Traditionally watched online, eSports games have mainly been accessed via YouTube, and streaming platforms Twitch and MLG.tv, but TV has been getting involved too.
In June 2016, Sky and ITV joined up with sports channel Ginx to launch Ginx Esports TV, an international, 24-hour station. ESPN, TBS, the BBC and BT Sport have been broadcasting eSports games too. Whether it's truly a sport or not, it's going mainstream.
ESports' leading event – its equivalent of the football World Cup – is the Intel Extreme Masters series. For last year's finals, 173,000 fans flocked to the 11,000-capacity Spodek Arena in Katowice, Poland, over two weekends, while 46 million tuned in online.
For this year's championships, held in February and March, an even larger audience watched teams compete in two of the leading games: first-person shooter Counter-Strike: Global Offensive and real-time strategy game StarCraft II, for prize money totalling close to $1bn (£720m).
Another major jamboree is the International Dota 2 Championship hosted by Valve, the company that developed the multiplayer online battle arena (MOBA) game Dota 2.
That has been running since 2011 and the team of five players that won in 2017 walked away with more than $10m (£7.2m).
OPEN TO ALL
Part of the appeal of eSports is it is open to everyone. To play, or just to watch, all you need is a computer and the internet. If you're good enough, young enough, dedicated enough and male enough (the majority of pro players are males, with an average age of 23, who admit to playing up to 16 hours a day), you could potentially earn a fortune.
"ESports has seen huge growth over the past couple of years among millennial and Generation Z audiences," Curt Marvis, chief executive and co-founder of QYOU Media, a media company that specialises in curating and distributing made-for-web video content, told Broadcast.
"These digital natives have grown up on a diet of short-form online video through platforms such as YouTube, Daily Motion and Vimeo, and they are also the largest demographic for video gaming."
Of course, computer games have been around for decades, but for true interaction between players and the audience, you need blindingly fast internet connection speeds, which is why South Korea is at the heart of eSports' rise.
The country regularly tops the international table of internet speeds with an average of 26Mbps, and its broadband infrastructure means that more than 90% of its population are internet users.
Britain, in comparison, languishes way down the league with speeds of 16.5 Mbps – and your cousin in Droitwich still has a dial-up connection.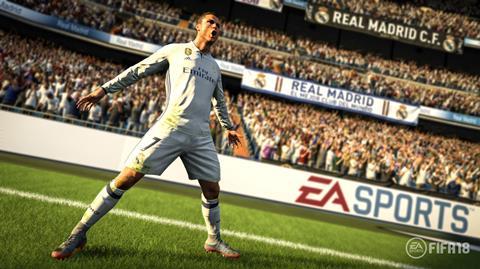 All over South Korea, millions of youngsters regularly spend possibly too much time in gaming centres, called 'PC bangs', or gaming cafes playing the likes of League Of Legends and Dota 2 and interacting in real-time with millions of other players around the world.
Thanks to sponsorship and advertising, eSports is becoming a huge money-spinner. "The eSports industry is set to reach revenues of $1.5bn [£1bn] by 2020," says QYou Media's Marvis.
"It has always been popular in South-East Asia and North America, but it's only just started to catch on in other parts of the world, such as India."
With the launch last year of UCypher, India's first major eSports league, revenue is only going to go one way: up.
In the 2000s, such was the popularity of the game StarCraft that tournaments were broadcast on national TV in South Korea and gaming brands got on board with sponsorship.
Teams began to emerge that were willing to pay its players a decent salary and it ceased to be a hobby and became a way to make a living.
Games developers were inspired to create new products to engage with this ballooning audience, along with upgrades for popular games, such as Dota 2 and Counter-Strike.
Two companies at the heart of eSports' escalation to a global phenomenon are Electronic Sports League (ESL) and Twitch.
ESL was founded in 2000 and is the world's biggest eSports company. It launched the Intel Extreme Masters in 2006, hosts eSports tournaments all over the globe and also gets involved in tech development.
The action from the majority of its gaming encounters was previously delivered to fans exclusively via Twitch, a US platform founded in 2011. Three years later, Twitch was gobbled up by Amazon for an eyepopping $970m (£695m).
The latest figures for Twitch show that it attracts around 100 million unique users every month, who between them devour 20 billion minutes of gaming content.
Following the Amazon takeover, ESL broke exclusivity with Twitch. In January this year, it signed a deal with Facebook, which will now be a licensee of ESL's content worldwide. As ESL UK managing director James Dean points out, with eSports, much more than traditional sport, interactivity is a key part of the spectator experience.
"The narrative needs to be distributed not just in video form and live content, but also via social connections. Chatting and sharing is endemic in the way the eSports' viewer base consumes this content."
ESports is very much a product of today's online sharing culture. And, being so young, it is constantly evolving. As ESL's Dean reflects: "In early 2005, our business model was based on people meeting up and playing the games in tournaments on a LAN [local area network].
"Over time, as online streaming became bigger, ESL began to produce the content we have today as no one else was interested. Five years ago, we were operating out of a pokey little studio and now we're using OB trucks and professional broadcast equipment."
CONSTANT EVOLUTION
He believes smartphones will be key to eSports' development. "Mobile eSports is very much on the rise. Where there is a mobile signal, there's a potential for eSports. But because it's still evolving, viewership expectation is also evolving.
"You can take a snapshot at any particular time and say 'this is the way content is distributed', or the type of content produced, or the platforms it's being consumed on, but in a couple of months, it's going to be completely different. It will continue to change and expectations will change."
"Different games work on different platforms and the most successful handle their own distribution," says Marc Genin, vice-president of Gearhouse Broadcast USA, which supplies high-end equipment to broadcasters and studios.
"I can see wars hotting up between broadcasters and networks eager to chase a fan base."
The tussle for fans is already heating up in the UK, where both BBC3 and BT Sport have signed up to broadcast coverage of the Gfinity Elite Series eSports tournament.
Furthermore, eSports are beginning to merge with traditional mainstream sports, with big European football clubs, including Manchester City and Paris St Germain, setting up eSports teams to compete in tournaments for the game FIFA 18.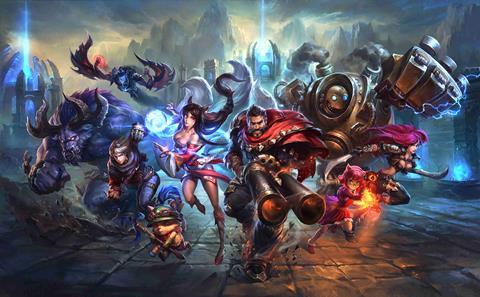 London-based Premier League club Tottenham Hotspur is hoping to rake in revenue from hosting eSports events at its new stadium when it opens in 2019. And across the US, universities are starting to offer eSports scholarships.
News agency Reuters has established Esports Wire, a newsfeed carrying the latest information on players, teams and tournaments.
Red Bull plans to open an eSports studio and 'gaming sphere' in London's Shoreditch. Even sportswear retailer Sports Direct is getting in on the act, clearing space in some of its stores where shoppers can pay to play.
Peering into the future, it's likely games developers will embrace AI machine learning to understand how players interact with the characters in a game and then fine tune and customise the gaming experience. AI will also play a part in tailoring packages of games highlights for fans.
As for the question of whether it's a sport, ESL's Dean says: "Sport has been defined over a long, long time and has a heritage of competition and rules, passed on by generations. Because eSports are continually evolving, in six months' time, a completely different game could come along. You don't usually get a new sport being invented every six months."
However, if the International eSports Federation (IeSF), a south Korea-based organisation tasked with promoting eSports, convinces the International Olympic Committee that eSports is a true sport, it could be included at the Olympic Games in Paris in 2024.
One obstacle is that the IOC doesn't do violence and so will look unfavourably on shooter games like Call Of Duty. Another is that the IOC might decide that although it wants to engage with the world's youth, playing League Of Legends just doesn't work up enough sweat.
Broadcast TECH - April 2018
1

2

3

4

Currently reading

The rise of eSports