Outpost VFX founder Duncan McWilliam explains his concept of 'Fairtrade VFX'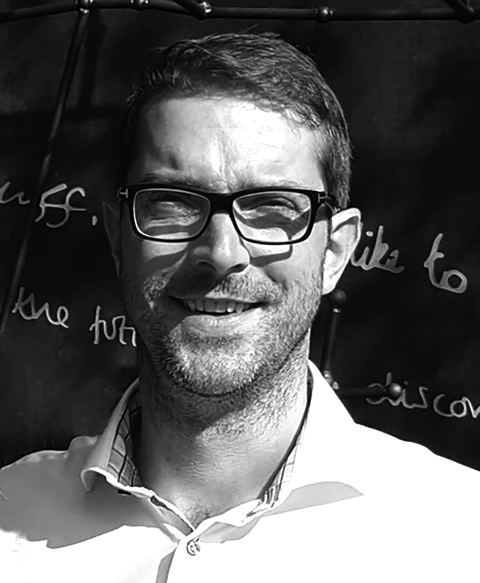 Putting emphasis on staff wellbeing and a healthy work/life balance encourages a more creative and efficient working model, says Outpost VFX founder Duncan McWilliam
I'll start with a bold statement: I founded Outpost VFX on the principle of a seven-hour working day.
There has been a litany of bad press about VFX artists' working hours over the years – I have been known to camp out under my desk overnight when delivery is looming. I have always put heart and soul into what I do as an artist, and as I got older it became increasingly difficult to remain elastic and creative on ever-dwindling amounts of sleep. Productivity dropped off, mistakes crept in and my enthusiasm shrank away.
After repeating this cycle for 15 years, I realised I had it all wrong. The longer you stay at work, the more you begin to think you have all the hours in the day to do something, and the less you focus on how to do it efficiently.
Productive hours
In the first two hours of any morning, I achieve more clarity of thought and productivity than in the rest of the day. So how do you keep that clarity and drive alive long term? Go home on time, do something else – sport, hobbies, whatever takes your mind elsewhere. Sleep for eight hours, ideally.
Come back to work and only work – no social media, no Gmail pop-ups. Just lay out what you need to do and crack on with it. When you know you only have seven hours to finish the task, you focus.
And that's what it is all about – when do we focus and when are we being efficient? Usually when we are fundamentally happy, well rested and stimulated in other areas of life outside of work.
I thought Outpost VFX should benefit from my experience as a working VFX artist and try something different, because the status quo wasn't healthy, sustainable or good for our employees.
The idea at Outpost is that you can start at 8am, 9am or 9.30am, then go home at 4pm, 5pm or 5.30pm, maybe 6pm if you're enjoying what you're doing.
On any given day, we see it as a sign of success if the office is empty by 6pm, and most often it is. Don't get me wrong, no job in the world runs without exception and there are of course times when we all have to pull together and put in the extra hours to get the client what they need.
But the point is that we are trying to establish a culture that when the crunch times do happen, people feel motivated because they have been enjoying a much improved work/life balance in the run-up to the crunch.
The idea that no one is watching you check in and out of work gives people a sense of self-discipline, pride and freedom. The responsibility is to deliver the best work possible, and everyone has to deliver – that's very much part of the culture here.
Each artist takes pride in delivering their work on time and then has the freedom to get down to the beach well before sunset to enjoy the world around them. That is the balance we are trying to achieve.
Ultimately, my feeling is that if you're happy, you're productive, and the overall feeling in the studio is calm and creative. It's been working for us for five years and, yes, there have been a few late ones in that time, but I can pretty much count them on one hand.
Overall, we are moving in the right direction, all while trying our best to establish what I like to call 'Fairtrade VFX'.
Duncan McWilliam is founder and chief executive of Outpost VFX, an 80-seat, full-service visual effects studio based in Bournemouth
Broadcast TECH - April 2018
1

2

3

Currently reading

Look after your VFX artists to get the best out of them

4