"It's an exciting, truly global story which has worldwide resonance, and will appeal to diverse territories"
Distributor Kew Media Distribution
Producers Bristow Global Media; Electric Pictures
Length 2 x 60 minutes
Broadcasters History (Canada); The History Channel (Australia); BBC Scotland
Timed to coincide with the centenary of the end of World War I, 100 Days To Victory chronicles the final period of the conflict by profiling the five Allied generals who worked together to win the war: France's Marshall Ferdinand Foch, Britain's Field Marshal Douglas Haig, the US's General John J Pershing, Canada's General Arthur Currie and Australia's General John Monash.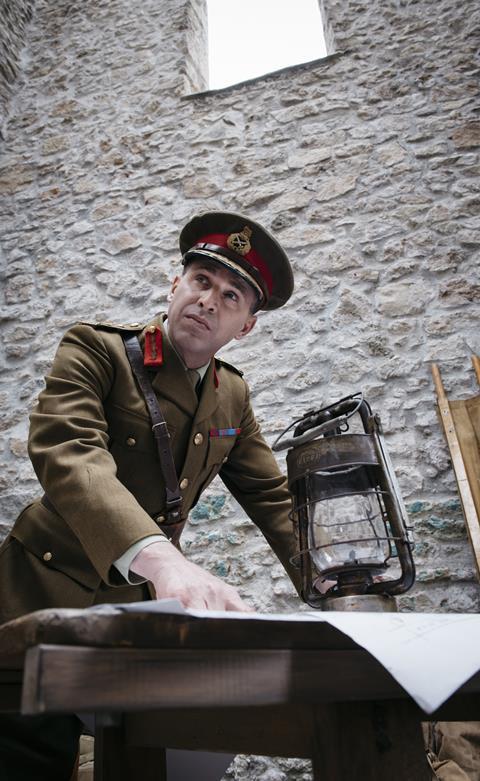 Bristow Global Media president Julie Bristow says the idea for 100 Days To Victory sprung from the company's experience of producing Canada: The Story Of Us, which used personal stories to tell the nation's history. 100 Days To Victory, which Bristow has produced alongside Australia's Electric Pictures, also uses personal stories.
Instead of focusing on battlefields, the series puts the spotlight on the minds and motivations of the Allied generals. It was, says Bristow, a "fairly unique alliance".
Many of the generals were controversial figures but, starting at the Battle of Amiens in 1918, they reversed the tide of the war.
Bristow says the production team wanted the series to be seen by a wide audience, not just niche history fans, so it borrows heavily from the world of film to tell the story, using "superhero constructs" to frame the portrayal of the generals.
The use of CGI, such as a depiction of the Hindenburg Line, is also a good way to bring history to life, she says, so that it speaks to modern viewers. The two-part series was two years in the making.
Focusing on generals from five different countries makes the series a natural project for inter national co-production.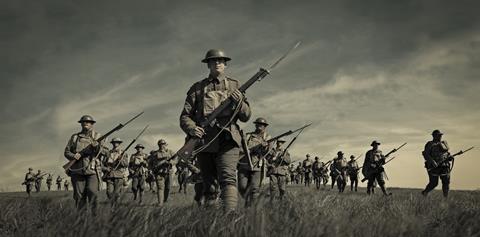 It was commissioned by Corus Entertainment's History in Canada and Foxtel's The History Channel in Australia and New Zealand, as well as BBC Scotland, with production investment from Screen Australia in association with Screenwest and the Canada Media Fund (CMF).
International sales are handled by Bristow's sister company Kew Media Distribution. Kew executive vice-president of sales and distribution Jonathan Ford says the series has already sold to a number of key territories.
"It's an exciting, dramatic and truly global story that has worldwide resonance, and we think it will appeal to diverse territories," he says.
Ford predicts that 100 Days To Victory will appeal to linear platforms for a first run, timed as an event to coincide with the centenary, followed by a second run on OTT platforms.