US cable network welcomes approaches from indies following £195m Sky co-production deal
US premium cable network HBO is looking to deepen its connections with UK producers and has projects in development with indies including Carnival Films, Pulse Films and National Treasure indie The Forge.
Kary Antholis, president of mini-series at the Game Of Thrones broadcaster, told Broadcast that the channel has relationships "all over the UK" and he "welcomes producers coming to HBO".
The Time Warner-owned broadcaster's UK push comes after it struck a £195m drama co-production deal with pay-TV operator Sky in April, extending a previous 2014 deal between Sky's UK division and HBO.
"Ideas can come both ways, and irrespective of their nationality, producers can either go to Sky or come to us depending on where it is better to start," he said. "Sky is not the gatekeeper of the deal." In August, both broadcasters took a stake in Jane Tranter and Julie Gardner's Bad Wolf, handing the Discovery Of Witches producer "preferred supplier" status with the two channels.
Antholis previously worked with Tranter on BBC and HBO co-pro House Of Saddam when she was head of drama at the public broadcaster, and then again on HBO's 2016 limited series The Night Of, which was based on BBC1 drama Criminal Justice. He said that HBO will continue to work with other British indies despite the network's investment in Bad Wolf.
"None of that is going to stop," he explained. "We see Bad Wolf as added value, and a good place to incubate certain ideas that are particularly appropriate for a Sky/HBO co-development situation, and where there is no particular UK studio or producer attached."
The first project to emerge from the HBO and Sky deal is miniseries Chernobyl from Jane Featherstone's Sister Pictures, which HBO brought to Sky at script stage. The series, which stars Mad Men and The Crown actor Jared Harris, tells the story of the catastrophe and how locals risked their lives to save others.
Written by Craig Mazin (The Huntsman: Winter's War), it is directed by Breaking Bad's Johan Renck and will be filmed in Lithuania in 2018. While HBO could have made the drama about the 1986 Soviet nuclear plant disaster itself, Antholis said a co-production partnership "incentivised Sky to contribute more to the project".
"They will pay a bigger licence fee for projects they are producing rather than acquiring," he said, adding that HBO and Sky have a "great working relationship". "Sky bringing an enhanced financial commitment to the table made it possible to put more money on the screen," he said. The broadcasters have several other mini-series in discussion under the deal, which also extends to returnable series and TV movies.
Antholis said HBO is "definitely open" to adapting more British formats in a similar vein to Criminal Justice and is planning to remake an as yet unannounced UK series. The exec added that the broadcaster is "struggling" to formulate a second series story line for the Emmy-winning The Night Of.
"We are wondering if we can come up with an idea that is as good as the first season," he said. "Creator Steve Zaillian is still trying to come up with a story."
Antholis recently oversaw two feature documentaries at the network "on a one-time basis": three-hour Elvis Presley film The Searcher, produced by Sony Pictures Television and due out in 2018, and a multi-part doc on boxing legend Muhammad Ali.
CINEMAX STOCKS UP ON UK THRILLERS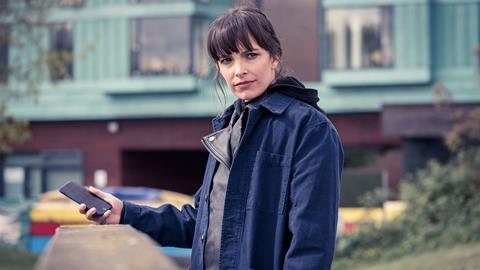 While HBO is developing a raft of series with Sky, its sister network Cinemax has revealed a programming slate featuring two BBC co-pros. HBO mini-series president Kary Antholis, who is also president of programming at Cinemax, has partnered on Two Brothers Pictures and New Pictures' thriller Rellik and Brontë Film and Television's Strike, the detective drama created by JK Rowling.
Cinemax aims to air four original series a year, three of them co-productions and one a big-budget origination. Its next solo project is Warrior, created by author Jonathan Tropper and The Fast & The Furious producer Justin Lin, with original material from kung fu legend Bruce Lee.
Global Focus: HBO, iflix, Stan, Sundance TV, TNT
1

2

Currently reading

HBO: looks to deepen UK ties

3

4

5

6

7

8