Regional SVoD service is open to pitches for international drama and comedy
Chief content officer Nick Forward
Territory reach Australia
Content breakdown 95% acquisitions; 5% originals
2018 originals Romper Stomper; Wolf Creek (series two)
Electric Dreams partner Stan is open to pitches for international drama and comedy projects as it seeks to bolster its slate of "world-class acquisitions" and homegrown content.
Launched in 2014, the regional SVoD platform has more than 800,000 subscribers, and a line-up of first-run exclusives, including Amazon's Transparent, NBC's revived Will & Grace and VH1's RuPaul's Drag Race.
The platform has amassed around 10,000 hours of content, largely through "large-scale deals" with the likes of BBC Worldwide, Warner Bros, Viacom, Turner and NBC Universal, as well as local broadcasters ABC, SBS, Channel Nine and indie producers.
"That mix is what has made this service work for subscribers – it's the best of here with the best of out there," says chief content offi cer Nick Forward.
Steady growth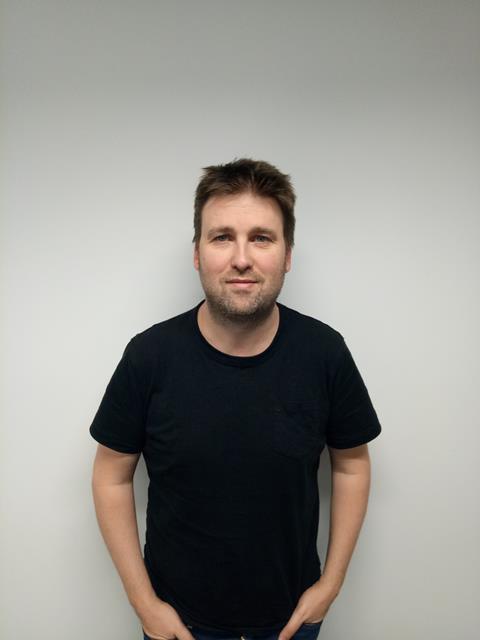 In addition, Stan's burgeoning slate of originals, which includes thriller Wolf Creek and comedies No Activity and The Other Guy, is "growing very steadily".
Historically, Stan has been eagleeyed on developing Australian ideas and stories, but Forward says the platform is "not shut off from international ideas if they are relevant to our audience here". "I am happy to take pitches from anyone," he says.
"We are looking for the same thing [from international producers] that we are from our own productions in Australia."
At Mipcom, Forward will be looking for "strong and differentiating dramas and comedies", as well as unscripted titles in the factual and lifestyle spaces. Stan began commissioning originals within months of launching three years ago.
This year, the platform launched a series of stand-up comedy specials called One Night Stan, alongside the Entertainment One-distributed comedy The Other Guy.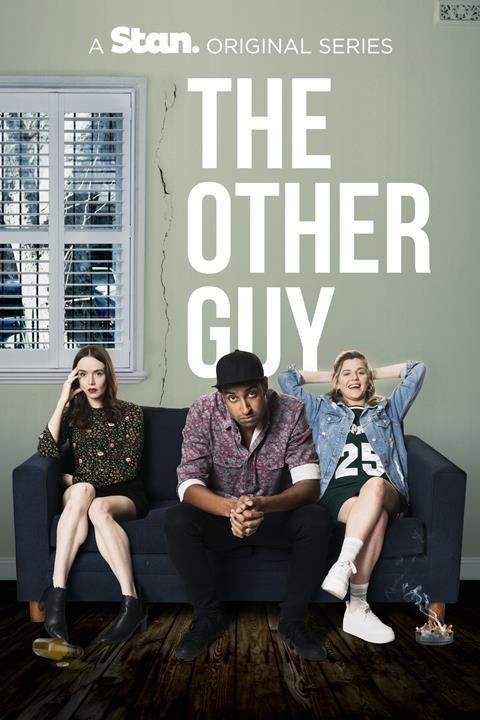 The platform's involvement on Channel 4's sci-fi anthology Electric Dreams came out of a "long-standing relationship" with producer Sony Pictures Television, from which it has licensed Better Call Saul and Transparent to Stan.
"In late 2016, Sony invited us to go and see them in LA, where we met the creative team behind the show, such as [producers] Ronald D Moore and Bryan Cranston," explains Forward.
"We were presented with a lot of scripts and invited to participate in production at an early stage– much earlier than we'd been involved in previous acquisitions with them. We leaped at the opportunity."
Forward says Stan is "absolutely looking for opportunities to participate in shows at an earlier stage than simply making an acquisition".
One of its tentpole dramas next year will be the DCD Rights-distributed Romper Stomper, a six-parter that continues the story first told 25 years ago in the iconic Australian feature film starring Russell Crowe. "It is taking multiple and complex viewpoints and trying to understand the place of extreme politics in the modern world," says Forward. "It feels very timely and relevant."
The drama is garnering a lot of international interest, largely driven by "the creative team in front of and behind the camera", including original writer-director Geoffrey Wright. The sweet spot, says Forward, is finding Australian stories that can find audiences and relevance overseas.
Its original series Wolf Creek aired on US cable network Pop and Fox in the UK, while Will Ferrell's production company Gary Sanchez is set to adapt No Activity for CBS All Access in the US.
"We have real, feet-on-the-ground relationships with local producers. Understanding our local audience really well can only benefit our programming strategy"
Nick Forward, Stan
"Wolf Creek and No Activity couldn't be more Australian if they tried, but at the same time, they both managed to find audiences abroad. That is what you need to aim to do," says Forward. As for encroaching competition from Netflix, which announced its first Australian original series, Tidelands, back in May, Forward insists that Stan offers a "highly differentiated and unique catalogue".
"We launch first-run shows every month that are a mix between world-class programmes from networks and studios overseas, and our originals provide a local component that is differentiated" says Forward. "We have real, feet-on-the-ground relationships with local producers. Understanding our local audience really well can only benefit our programming strategy."
Global Focus: HBO, iflix, Stan, Sundance TV, TNT
1

2

3

4

5

6

7

8

Currently reading

Stan: the best of Oz meets the best of the rest